Pornography has always been a controversial topic, especially when it comes to relationships and sex life. More and more experts are talking about the addiction to it that leads to erectile dysfunctions and ruins marriages, though a lot of people claim that porn can actually spice up our intimate life. Despite so many unanswered questions concerning the effect porn can have on people's minds and bodies, there are still few types of research conducted to understand how watching it affects relationships and sexual life. Besides, it's still not clear how porn changes couples' attitude towards each other.
So, how does watching porn affect you? Is it really harmful? It's a tough question given that different studies bring different results. In this article, we put together a few proven facts about harmful and beneficial effects of watching porn, so it's up to you to decide whether it's good or evil.
Porn doesn't cause addictiveness
According to recent researches, the processes going on inside porn addicts' brains don't actually resemble a real addiction, like alcoholism, for example. Sure, there are some people whose problems with watching too much porn are pretty serious, but their problems have a different nature, making them much easier to get rid of. But…
Porn can harm the libido
It turns out that fans of pornography eventually lose their libido. Their partners simply can't turn them on; such people no longer have that much-needed drive for sex. You can find hundreds of posts by young women online, telling about their problems with sexual life. These stories often look the same – after a couple gets married, husbands begin to lose sexual interest in their wives. Eventually, their intimate life goes down to two-three times per month at best. With so much porn out there, it's not surprising at all.
There's another way porn affects sex life. In every porn movie, actors are already sexually aroused. You don't need to turn on anyone. In other words, in porn, there's usually no sexual activity that precedes intercourse itself. So when your partner doesn't get turned on in bed, you start thinking that it's their fault. We just don't expect that we'll have to help someone get sexually aroused. We no longer care about the partner, using them to our own pleasure. Suddenly, the partner seems frigid to us, which again makes us lose sexual interest. The thing is that porn is about satisfying our own needs; it doesn't make you want to bring pleasure to others.
Porn reduces sexual violence and improves men's attitude towards women
According to the research, conducted by Canadian experts, porn-lovers support gender equality stronger than people who don't watch adult movies at all. Besides, as other studies claim, porn use doesn't lead to the increase of sexual assaults, misogyny, and rapes, reducing rates of sexual violence instead. And that's good news, but…
Porn use makes you less tender with your partner
How does porn affect relationships? Here's how – a lot of porn fans actually find it pretty hard to be tender with their spouses in bed. In this case, the intercourse itself becomes somehow rushed and impersonal. Of course, it doesn't mean that all of those who watch porn for at least 2 hours a week are rude with their partners, but sometimes adult movies are rather violent. As we mentioned above, there's almost no foreplay in them. Actors don't try to turn each other on, taking what they want right from the start. Being tender with your spouse, on the other hand, means being a loving sex partner, expressing your affection and bringing pleasure. And that's pretty far from what goes on in an average porn-lover's brain.
Porn doesn't lead to risky sex
A team of German scientists has recently discovered that porn addicts use condoms as often as those, who don't watch adult films regularly. This means that porn doesn't promote riskier sex, however…
Porn messes with your concept of attractiveness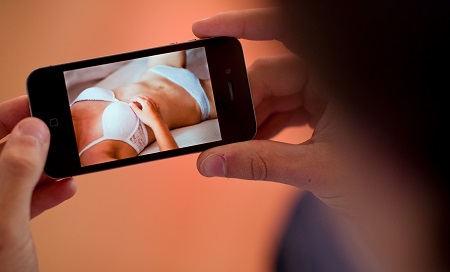 The main goal of sex is to connect you and your partner physically and emotionally. But regular porn use can mess up the chemical pathways in your head, and in this case, sex will never help you create an emotional bond. Besides, adult films teach you that not all types of body are attractive. If your spouse suddenly gains at least five pounds, you may no longer find her body able to arouse you, destroying your intimate life. That's the problem – porn shows you that sex is about physical satisfaction and not relationships.
Porn makes you think that sex is too complicated
And here comes the consequences of the above-mentioned problem – you start thinking that sex is not worth the effort you put in it. After all, what else can you expect if your partner no longer arouses you? That's why a lot of porn addicts get used to satisfying themselves sexually through masturbation. Even after they get rid of their poor habit, they still think that it's much easier to "lay off steam" anyhow but not in bed with their partners.
Porn use doesn't make you look for more sexual partners
Although watching adult movies doesn't necessarily make you a cheater, this habit has another effect. Porn makes you want to try something new. According to German researchers, porn-lovers are more likely to experiment in bed, but at the same time…
Adult films make sex seem boring
In this case, porn actually resembles a drug addiction. To get "high," an addict needs a bigger dose each time. The same goes for adult movies – to get more pleasure from porn, you'll have to watch weirder films eventually. In the past few decades, porn has "evolved" from simple pictures of nude girls in different XXX magazines into violent hardcore movies with rape imitations and a lot of rudeness. Today, a "good old" sex is pretty hard to find in adult films, which leads to people who watch porn developing false and warped views on what a regular sexual intercourse is. And this leads them to develop weird fantasies and desires. Sure, there's nothing wrong with bringing something new to your intimate life. But if you're looking for some variety just because you think that weirder sex brings more pleasure, that's not good.
Porn use doesn't necessarily lead to erectile dysfunction
Recently, two research teams conducted two independent studies to prove that porn use doesn't lead to penis problems. According to them, those, who watch porn regularly, are not exposed to problems with erection more than those who watch adult films less. Besides, watching a lot of porn doesn't make men less sensitive to sexual stimuli, meaning that they don't have problems with desire, but…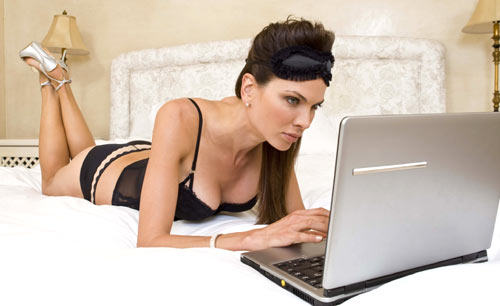 With porn, sex is no longer intimate
When studying how porn affects relationships, it's impossible not to mention the concept of intimacy. The thing is that pleasure and arousal centers in your brain are also used for associating sexual intercourse with the sense of intimacy. However, when you watch porn, all you get is pleasure, so there's no place for intimacy there. That's why porn-lovers can't really experience some higher feelings when having sex because all their experience in the process goes down to simple pleasure. And here's a problem – those who watch too much porn consider their partners objects for satisfying basic needs; this has nothing to do with intimacy. Nature has ordered it so that sex should be used for uniting people and connecting them. There are even special hormones for that. But they lose their effect when being released during porn use, killing all the sense of intimacy.
Porn makes it harder to last long in bed
Adult movies make you reach orgasm much faster than when having sex. Porn-lovers don't expect themselves to last long enough to bring pleasure to their partners; their bodies are already trained to finish quickly. That's why premature ejaculation is a pretty common problem among those who watch too much porn. Besides, there's still another problem. Despite that porn doesn't usually cause erectile dysfunction, some people do develop this problem. In this case, they have a hard time reaching the highest pleasure, and sometimes it's even impossible. Anyway, these two opposites are a great reason not to abuse adult films.
Porn use can strengthen your relationships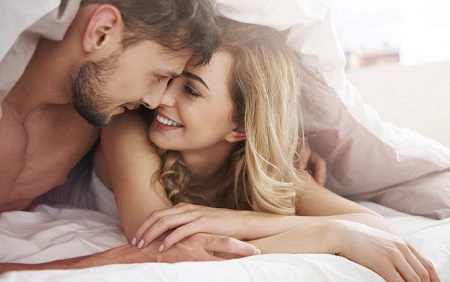 Another recent study has discovered that spouses who watch adult films together receive more pleasure from their intimate life. There's an explanation for that. The thing is that porn is the simplest way to spice up the relationships, bringing new emotions and experience to them. But…
Porn makes it harder for your partner to turn you on
How does porn affect the brain? Perhaps, Pavlov's experiments with dogs will make a great example here. This Russian academician conducted a research during which he would feed the dog with delicious food, ringing a bell every time before doing it. This way he taught the dog to associate the sound of a bell with having meals. During the second stage of his experiment, Pavlov took the food away but left the bell. Eventually, the dog developed a habit of salivating at the sound of the ringing bell even if there was no food. The same goes for porn use. Adult films have a strong effect on certain centers in your brain. Every time you reach orgasm when watching porn, your body releases a few types of hormones during a chemical reaction. As a result, you start associating sexual pleasure with a picture, video, or fantasy, but not with your partner.
If you prefer "live action" to all those adult films, every time you reach orgasm, you develop stronger associations with your partner, which, in its turn, leads to creating strong connections to them. On the other hand, when watching hours and hours of porn, you eventually deprive yourself of the ability to get sexually aroused by your partner's body and get pleasure from sex. In this case, the only way to have intimate relationships with your partner is to watch porn every time you're going to have sex. Your brain now works in the way it should never do; you simply reprogrammed it.
Sum up: porn is not as harmless as you think
So, does porn affect sex that much? There's no clear answer, as it affects people randomly. As you see now, adult films have their own flaws, some of which can be really harmful to you and your sex life. The types of negative effects of porn depend on what kind of person you are. For instance, there was a research which proved that people who usually care about others less than an average person does and who are used to watching hardcore movies are prone to developing prejudices against women. And those, who disapprove of the use of adult films, feel upset and guilty after watching porn. The fact is that you never know what effect porn will cause on you, and there is still a lot of research need to be conducted to find other harmful consequences adult movies use may have.