'I don't believe in love'-says Jeremy after the sixth time he is scammed. He goes to other sites to meet another Oksana, and the pattern repeats until he is desperate and never trusts dating agencies.
What are those sites? Apparently, they are supposed to establish bonds between people, to find perfect matches all over the world. Is this concept true or a total myth?
If you browse the Mother Web, there WILL be thousands of dating portals with different ratings and amount of positive feedback. So, today we will review one of the most famous site called loveme.com. We will talk about what people generally say about the site, share the experience and give a grade.
Is loveme com legit?
Of course, the most requested sentence will always contain the word 'scam' when it comes to dating sites. Does loveme.com scam exist?
First and foremost, this marriage agency has a long history, which goes back to 1995. If there were so many scammers existing 'on the market', the agency would get serious financial danger and wouldn't survive by 2017, obviously.
Does loveme.com guarantee you no scammers? Well, not at all. You see, this company is HUGE and there is no understatement. It involves providing both online and offline services. Basically, this company is a friendly union of smaller agencies, who register people and all of it creates a big industry. Due to a number of people who date and the number of accounts they submit, no normal dating agency can guarantee you one to no scammer. The company is not responsible for scammers, but loveme.com scams are not set by the default. However, what you can do is you can send a report or contact the support service and ask to block a certain account.
Online dating – can you be deceived?
If you are a realistic person that feels when a person is deceiving you and faking the relationship, you will not be deceived at most times. The other thing is when you WANT someone to lie to you about crystal clear feelings, love and compassion. You WANT to lose yourself, feeling valuable. You know, this is completely up to you. Dating sites are an amazing opportunity to quit feeling lonely, even though you may never meet in person, it is still a good way to find a soul mate and get to know several things from a person of different culture, beliefs, and outlook.
Romance tours are a whole other direction when it comes to dating. Why? Because it gives you an opportunity to meet up with a girl and talk to her in real life, not just virtually or seeing each other on some other platforms that involve cameras and microphones.
Romance Tours involve visiting different countries (Ukraine, Latin America, Asia, and Europe) for the sake of meeting people in real life. They visit different cities, having sightseeing tours where you can get to know the country and the customs of the country your date is from.
How does it start?
The process begins with the orientation, where your mentors (the socials) tell you how to start meeting girls, gives you directions, guidance, and advice, tells you how much the interpreter's service costs, what restaurants you can visit. They will also tell you which of the places are pretty cheap and beautiful, which ones are not overpriced and are decent to visit with a girl). Also, you will be advised on the subject of which questions you should avoid, what type of questions you should ask, how to detect a scammer and a malicious person.
Basically, socials discuss all of the questions with you. It's really good and useful because they are really honest in wanting to help you find a soul mate and orient in a new city. You can always call them and talk to your mentor any time.
How is the meeting held?
People, who sign up for the Romance tour, receive an opportunity to meet girls in person. Most of the loveme.com reviews are pretty positive about this stage. So, when you have met your mentor, he or she arranges the meeting. Usually, it happens in the informal atmosphere (like a nightclub).
You can come, grab a drink and have a good time among those women. If you have chosen a girl previously, you may meet up and leave to meet normally without all of those people. But single men who come to the country may choose a woman to talk to, dance and chat. It is up to you whether you want to continue talking to her. Interpreters will be available anytime you need a translation of her speech.
Mind you, companies like www.loveme.com are not responsible for your further relationships and that is pretty understandable. The outcome can be different. You may like the girl or not. You may find her close to your expectations or not. No one can guarantee that you will fall in love and this should be made clear. At this point, you are free in your actions. You may involve all of your flirting and flattering skills. You may ask her to go for a walk or to meet the next day.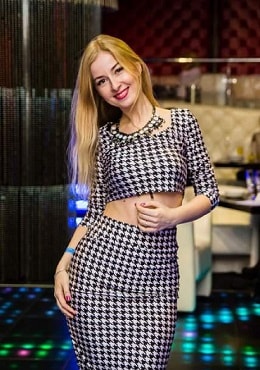 Pros of the Romance Tour
Almost every loveme.com review claims that this dating agency has a wide variety of girls of different age, status, and so on and so forth. A lot of them are young students who come to have fun and meet up with foreigners to receive international experience.
The other category is 30-35 years old women. It is really good because men who are in their fifties can meet a lady who is similar in their age and not be scammed.
So, what is my opinion?
Considering the fact that this site has almost a 20-year-old history, it holds a lot of smaller agencies, my loveme.com review is generally positive.
Pros of the site:
+It provides you with people of different age range (from 20 to 50), so everyone should find a good match of theirs.
+The site has real-life meeting and tours to different countries. It helps you understand the culture and meet girls in their 'natural habitat'
+The site had mentors and translators that will help you understand the person you talk to and make the conversation productive
+The site is well-known, it is often mentioned in social media and on television channels. Also, it has a lot of investors and collaborators.
Cons of the site:
-It can be pretty expensive. You should read and learn about the costs of texting, translator's services, and tours.
-No one guarantees you love and zero scams. People cannot be responsible for everything, so you should choose wisely.