Pornography has long gained its momentum. Actors and actresses of the porn industry are almost equal to their colleagues who take part in dramas, comedies, and other films. They also get awards and people choose favorite movie stars among them. The best actors and actresses of porn films receive the AVN Awards – this is an analog of Oscar. The best porn actresses are widely known, appear in films and have their own porn corporations. And here is the list of top 12 British porn stars:
Tanya Tate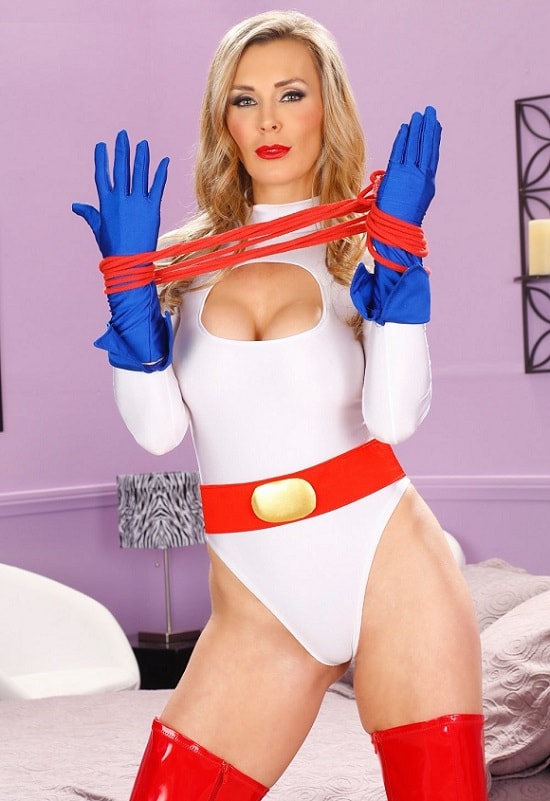 This woman can be called the most popular British porn star. Tate started her porn career in 2009. Tanya Tate was born on March 31, 1979, and this is her pseudonym. She chose such a pseudonym because of her passion for comics (Stan Lee called his characters of Marvel Comics with the same letters at the beginning of the name and surname). Tate gained fame for filming in the genre of MILF, receiving 9 awards in the category "MILF of the Year". So, she is definitely one of the best British MILF pornstars.
Currently, she works both in Liverpool and in Los Angeles and she writes columns in the British adult magazine Ravers DVD.
Hannah Harper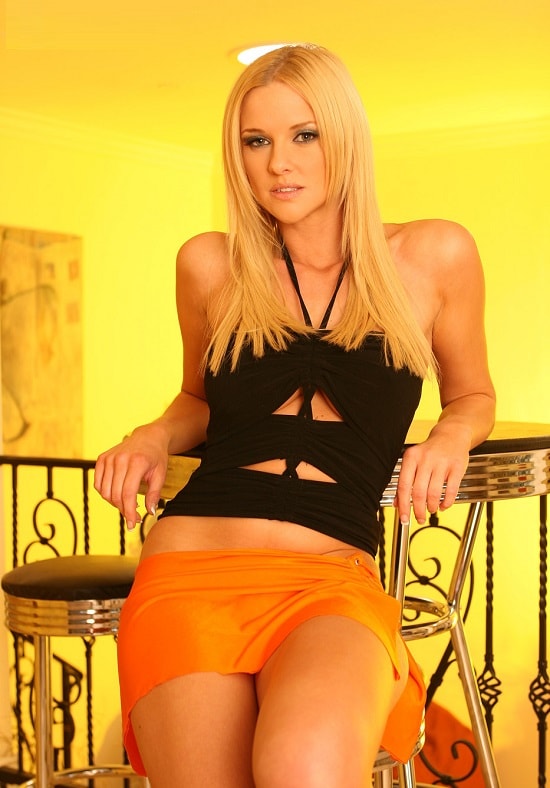 This porn actress has definitely earned this place of honor in the top British pornstars ranking. Hannah is a British erotic model, a porn actress, and a film director. In April 2002, she got the title "Pet of the Month" according to the magazine that is called Penthouse. This beautiful girl was born on July 4, 1982, in a small fishing town of Brixham. Hannah took an active part in various theatre performances when she was in school. Later, Hannah entered the South Devon College where she studied at the Psychology Department. She worked as an administrator at a hotel, as a barman, as a waitress and at the same time she studied at the University.
In 2001, she moved to London where she began her modeling career. A year later, Harper moved to Los Angeles, where she started her career as a porn star. In America, Hannah signed contracts with two big companies – Legend Entertainment and Sin City Video. Hannah also worked as a model in the LA Direct Models agency that was founded by her boyfriend, British porn actor Ben English. Hot British pornstars always appeared on the covers of famous magazines and Hannah Harper is not an exception. In April 2002, Hannah Harper received the title "Girl of the Month". Her photographs appeared on the covers of High Society, Club Confidential, and Club International. Hanna even had the author's column "Harper's Bizarre" in the magazine AVN Insider and she tried herself as a filmmaker in 2004.
Sophie Dee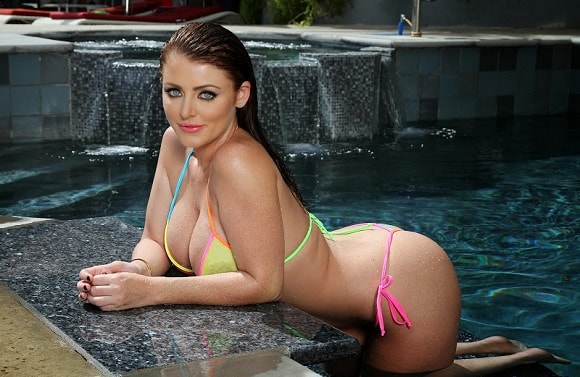 Sophie Dee is one of the top British porn stars. She was born on January 17, 1984. This woman was raised in the Welsh city of Llanelli. After graduation, she worked in a cafe for some time, she was engaged in door-to-door trade, worked as a housekeeper in the hotel and as a seller in different shops, but she didn't like all those jobs. Then Sophie Dee became a lap dance performer. Soon, she started posing topless for the tabloid The Daily Sport and Page Three. In January 2005, she moved to California and began shooting in porn films. Sophie Dee starred in more than 500 porn films. Now she is married to a porn actor Lee Bang.
Carmel Moore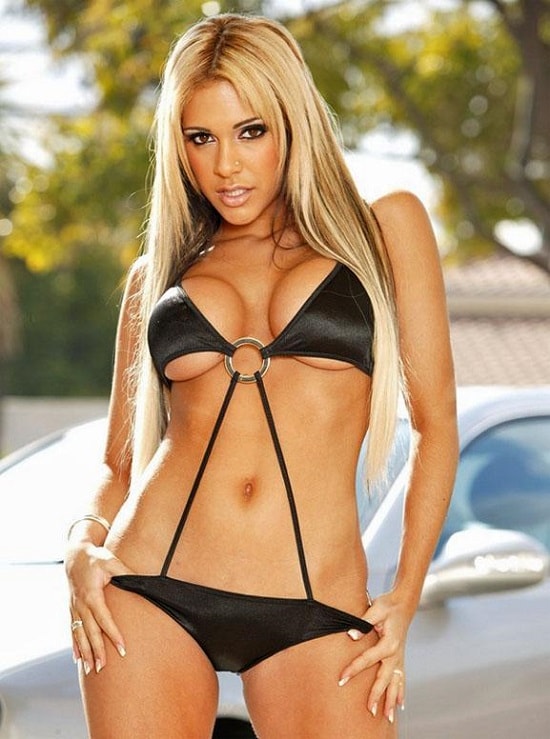 Her real name is Nasrin Danielle Alavi. This pornstar was born on June 10, 1985. Carmel is one of the best British pornstars of Persian origin. She was recognized as the best actress for her role in the famous film "Hug a Hoodie" in 2007 at the annual ceremony UKAFTA in the UK. Carmel Moore began her career in adult films in 2004 and still continues it. She has worked with such famous studios as Brazzers, Wicked Pictures, Reality Kings, and Penthouse. She starred in more than 100 porn films.
McKenzie Lee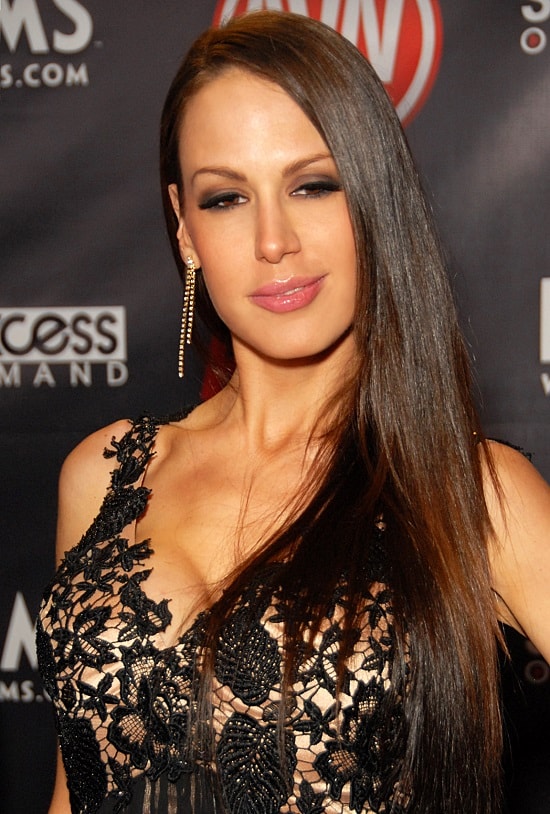 The real name of this porn actress is Paula McQuone. She was born on May 16, 1979. She started out as a stripper in Birmingham, and later she danced in strip clubs in London. In total, she had been working as a stripper for 6 years. In addition, she was a cheerleader of the football club Leicester City. Later, Lee began shooting in porn films. She signed a contract with Playboy UK. In 2005, she moved to the US. Her first film was "Raw & Uncut Berlin". This film was shot in the German capital – Berlin. The first films filmed in the US were "Jack's Playground 28" and "Jack's Teen America Mission 9." In 2009, McKenzie returned to the porn business after a 3-year break during which she gave birth to two children.
Poppy Morgan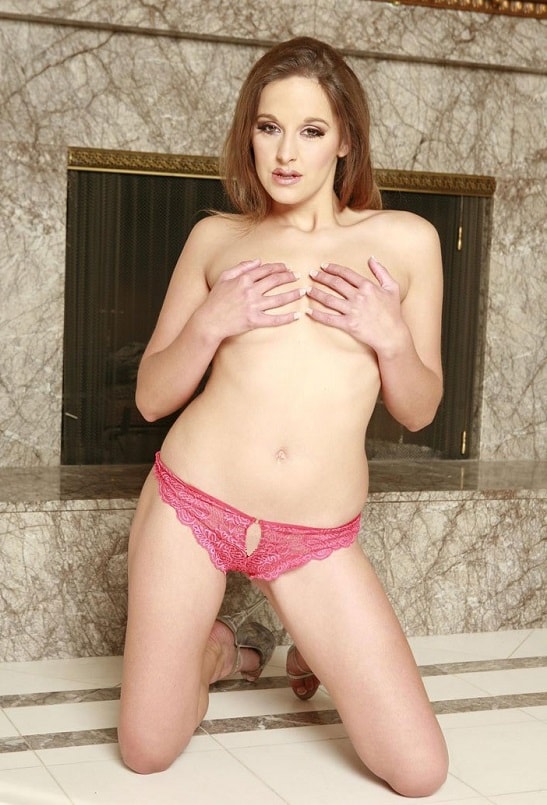 Poppy Morgan is a pseudonym of Angela Hale. This girl was born on February 17, 1983. She is an English porn actress, a model, and a director. Before joining the porn industry, Morgan worked as a chef at the London restaurant. Once, during a smoke break, she met a photographer and he offered her to work as a model. She started working as a model and then began shooting in porn films. Morgan and her ex-husband run their own studio Poppy Morgan Production, which released several pornographic films. Morgan regularly participates in the shooting of the Porn Week TV show on Bravo TV. In 2009, Morgan began to direct the production of films.
Linsey Dawn McKenzie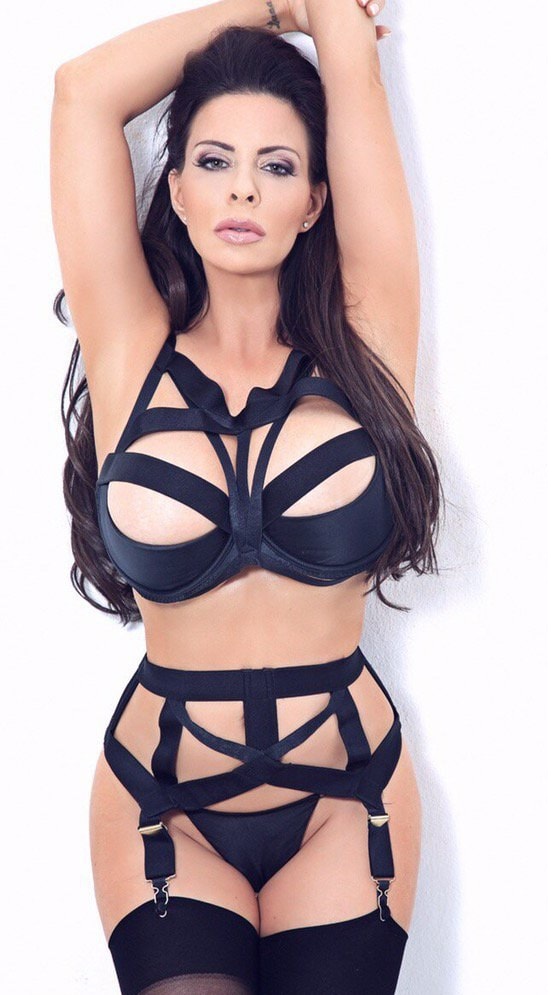 Linsey Dawn McKenzie is one of the hottest British pornstars. This girl was born on 7 August, 1978, in Brent. She is a British porn actress and a model. In the pornography and erotic industry, McKenzie became famous primarily due to her big natural breast size. Originally, she worked as a model for erotic magazines and also starred in erotic films before she started to work in the British porn industry. Her modeling career began at the age of 15. Her older sister took topless pictures of Lincy and sent them to some London modeling agencies. A few days later, the future actress was invited to the photo studio for a professional photo session. Since the girl was too young, photos were taken in a bathing suit so that her breasts were only slightly seen.

The first topless pictures of Lincsy McKenzie appeared on the day of her 16th birthday in the British newspaper The Daily Sport. From that moment, she became one of the most popular photo models in the UK erotic newspapers and took a pseudonym Linzi. Such British newspapers and magazines as The Sun, Daily Star, Loaded, Mayfair, Men Only and Whitehouse often made publications with photographs of naked Linsey McKenzie. Simultaneously the model was shot in erotic films where she participated in striptease performances. One of such early videos was "Linsey Dawn McKenzie and Her Sister" where Linsey was filmed together with her older sister Alison showing lesbian love. The film was filmed when the sisters were 16 and 21years old. At the age of 18, she signed a contract with the American publishing agency The Score Group, which specializes in models with big breast. Over time, photos of Linsey become more and more frank, and subsequently pornographic. In 2004, Linsey McKenzie became the model of the year according to the American magazine Score. Since 2006, the model is married to a former football player Mark Williams. They have a child. And she is still considered one of the best British pornstars.
Alicia Rhodes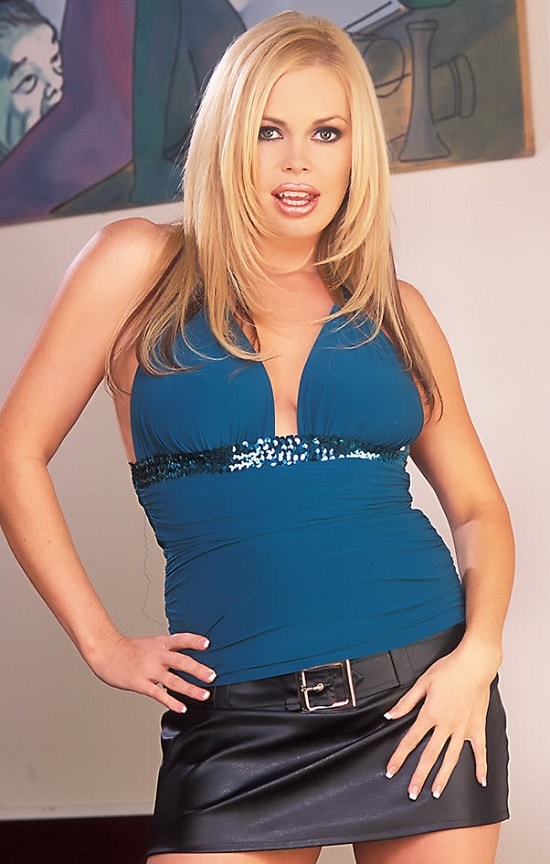 This girl is also one of the best British porn stars. She was born on September 8, 1978. Alicia Rhodes was filmed not only in the UK but also in the USA. She described herself as bisexual, although she said that she would never build a relationship with a woman. According to data, she starred in approximately 300 adult films.
Samantha Bentley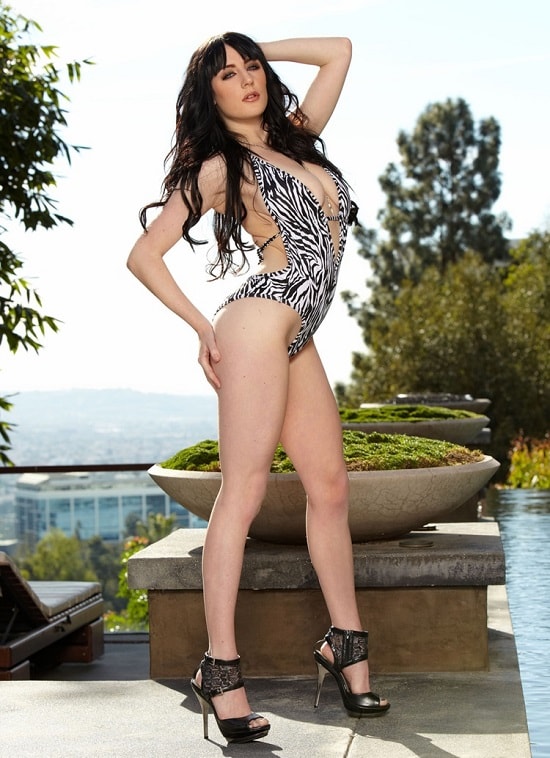 Samantha Bentley was born as Samantha McEwan on October 8, 1987. This English porn actress began her career as a model at the age of 18-19, appearing in the tabloid The Sun. She studied design in college and worked as a dancer in strip clubs. She started her porn career on the advice of her ex-boyfriend. At the age of 20, she took the pseudonym Samantha Bentley refusing the first version of Pixie May. Since 2011, Samantha Bentley has starred in 110 porn films. In August 2015, she became the "Pet of the Month" of the famous Penthouse magazine. Samantha works as a DJ in clubs.  She performed as a DJ for the first time on April 16, 2015, at the Total Uprawr party. Also, she likes playing the piano and is a certified instructor of yoga.
Gemma Massey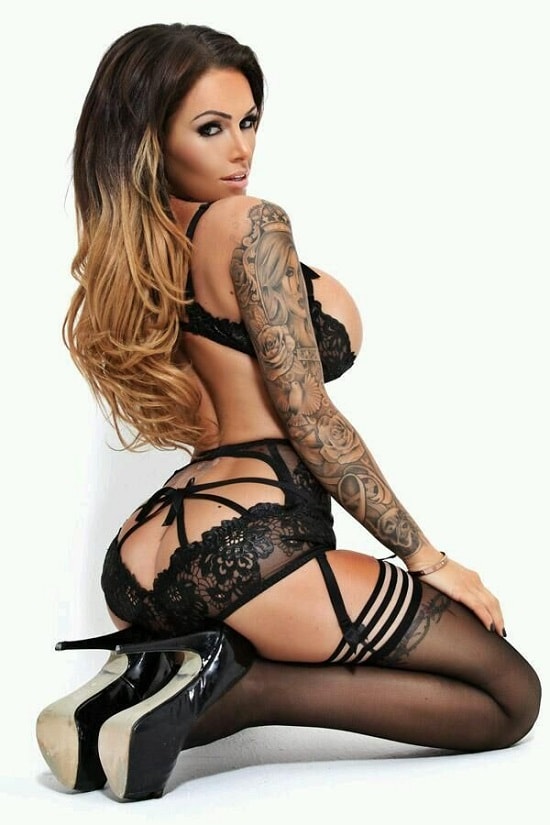 This girl is a British model and porn actress. This famous British pornstar was born on September 30, 1984. One of the biggest porn sites called her the girl of the month in July 2009. In 2010, she signed an exclusive contract with Bluebird Films for filming in porn films. In the first months of working, Gemma starred only in films with lesbian scenes. But in April 2010, the audience saw her in the first heterosexual porn in the genre of hardcore. In 2012, she was nominated for AVN Awards and XBIZ Awards in the category "Best Foreign Actress". In May 2012, Gemma refused to extend the contract with the adult movie studio Bluebird Films, explaining her choice by the desire to devote more time to the modeling business. Of course, this fact disappointed her fans because she was considered one of the hottest British porn stars.
Taylor Wane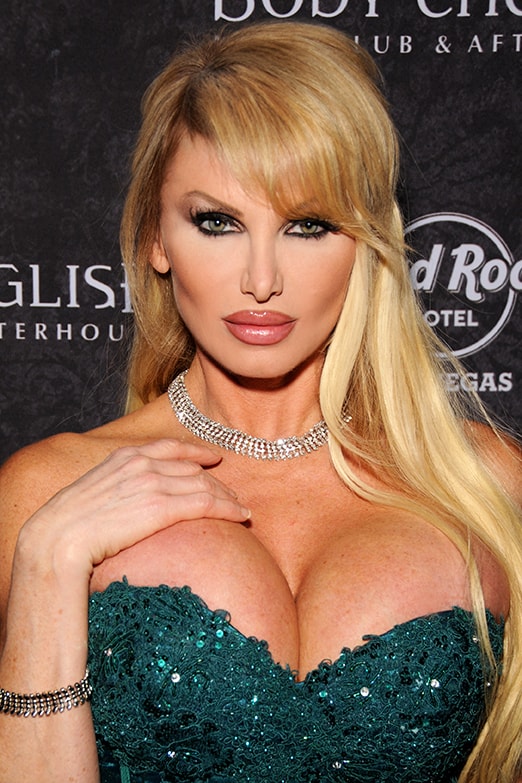 This British porn actress was born on August 27, 1968. In 2005, she was included in the AVN Hall of Fame. Taylor was going to become a teacher but after she won the contest for the cover of the calendar at the age of 18, she became a model. When she moved to London, she began shooting topless. Later Taylor moved to Los Angeles where she had been shooting for men's magazines for several years. At the age of 21, she started her porn career. In June 1994, she became the "Pet of the Month" of Penthouse. She appeared in episodic roles in a number of non-pornographic films. For 2012, she starred in 261 films and directed 31 porn films. Yes, she is one of the most popular British pornstars.
Kelle Marie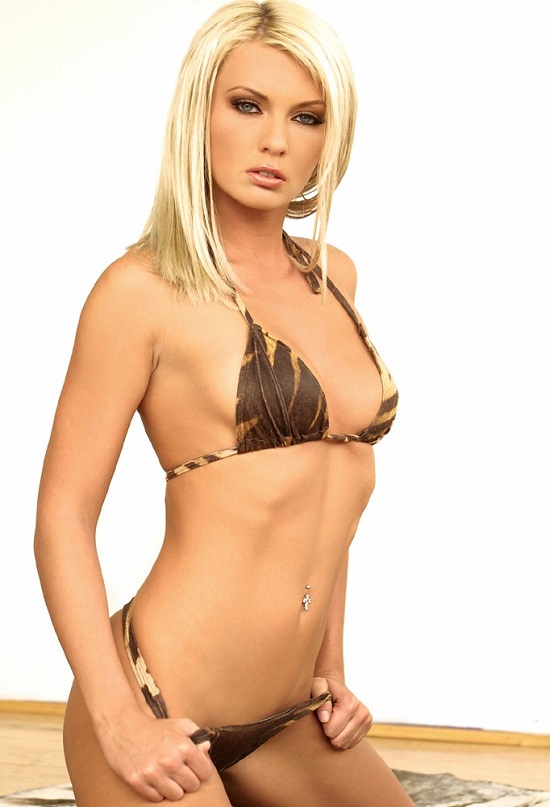 Kelly Marie was born on October 1, 1980. She is a porn actress and a director. She was also "Pet of the Month" in Penthouse magazine in May 2001. In 2003, Andrew Blake made a film with her participation that was called "Hard Edge", which was noted as one of the 500 greatest films for adults of all time. In 2007, Kelly Marie was shown in the magazine Good, which produces online videos about pornography on the Internet.
Popularity in the porn industry is fleeting. Some actors of such films may become popular in one day, but they lose this popularity in one year. Others successfully work acting according to the wishes of the audience and climb the ladder of glory from year to year. Unlike ordinary films, there is no formula for success in a porn film. These twelve women have been known for a long time and, first of all, this is due to their great endurance. And these unique celebrities are famous all over the world.