Regarding all the primitiveness of pornography as an art, it's still an art, and therefore porn is different in different countries. Religion, culture, politics, national traditions – all this affects pornography in the same way as literature, music, cinema and theater. Therefore, American porn is one thing, and Japanese is another. How different are they? So much that people who enjoy American pornography sometimes cannot watch Japanese porn videos at all.
Paradoxes of Japanese Porn
Unlike most of the well-familiar countries to us, Japan is a country with a long and powerful pornographic tradition. When in the beginning of the 17th century the military government of "bakufu", known in the West as a "shogunate", united the country after many years of internecine wars, it did everything possible to weaken all potentially dangerous forces for the shogun. With the samurais, the authorities fought using power, and with the merchants – using cunning, and one of the directions of this "cunning" struggle was the permission to build "red light districts". The advisors of the shogun naively believed that if the merchants would let all their money go to prostitutes and geishas, ​​then they would not have money to corrupt officials and do other reprehensible deeds.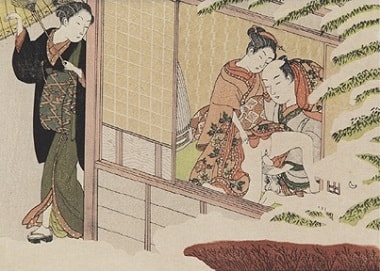 The development of the Japanese sex industry began to require print advertising and erotic "benefits" that foment customers' lust. This was the development of the "shunga" – the art of erotic engravings, many of which were created and distributed by famous and outstanding artists. For example, the great master of the XVIII-XIX centuries Katsushika Hokusai is considered the pioneer of the so-called "pornography with tentacles". In 1814, he drew an engraving "Diver and Octopus", and the thought of the tentacles of octopuses penetrating the woman fascinated the Japanese, which gave birth to a whole genre of fantastic and mystical pornography, where the owners of lascivious outgrowths usually are demons or aliens. In particular, to this genre belongs "Urotsukidodzi" – one of the most famous in the West Japanese pornographic cartoons.
Porn was extremely popular after World War II, the surrender of Japan and the beginning of a strong influence on the part of America. Americans not only brought such a notion as the Constitution but Western moral values, the Western way of life and the Western way of thinking. The Japanese began watching American movies and reading American magazines, for example – Playboy. Naked white girls evoked in Japanese enthusiasm, sometimes bordering on worship. The Japanese themselves wanted to have such magazines and shoot erotic films. But what about the censorship ban on images of pubic hair that existed since the beginning of the 20th century? It turned out that everything is very simple – it is enough to hide the "unacceptable" scenes with the help of pixels or the effect of blurring.
It is noteworthy that the ban on the shooting of scenes of sex where there are visible pubic hair exists nowadays. If you study Japanese legislation on pornography, it may seem that it is very harsh. It may even seem that there is no porn in Japan at all. However, in reality, everything is quite different: this Asian country produces about 35,000 porn films a year. Uncensored Japanese porn is very popular in all over the world. So, let's speak about Japanese porn stars.
10. Momoka Nishina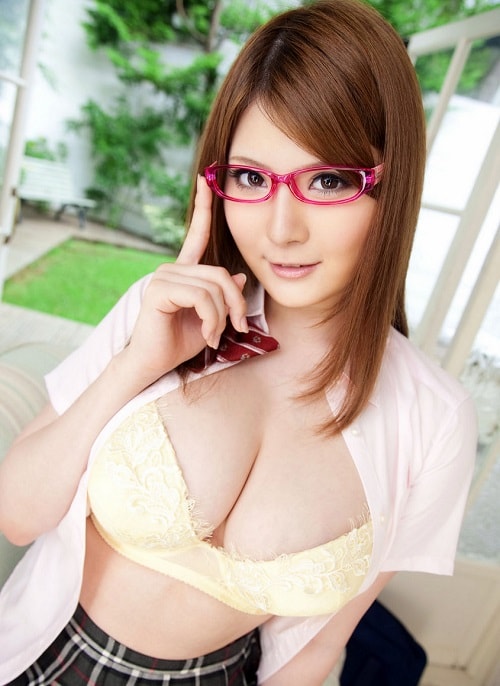 Momoka was born in Tokyo. She is 26 years old today. The size of the girl's breast is 100 cm, she wears a bra of the size "J" – this size of the natural breast is quite rare among Japanese women that's why the model has gained big popularity. Best Japanese porn stars dream about such breasts. Momoka is presented in all popular social networks, like other top Japanese porn stars. Career of this awesome porn actress began in the second half of 2010 and continues until this day.
9. Tsubasa Amami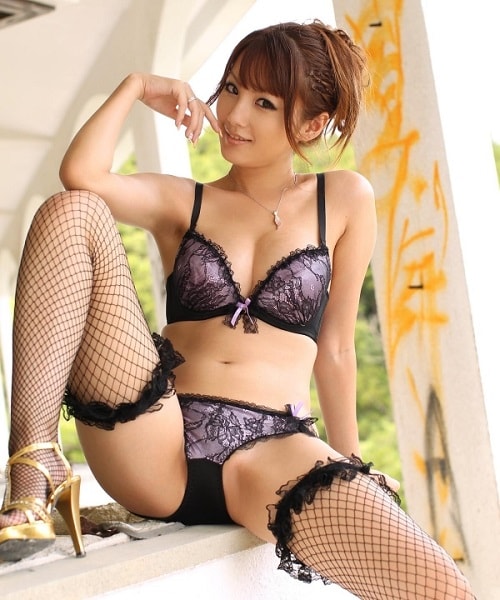 She is one of the few Japanese porn actresses with silicone breasts. The girl started out as a fashion model, but later switched to porn – in Japan this happens very often. She is attractive, sexy and knows how to work for the camera, which earned her great popularity not only among the Japanese, but also among Western viewers. Now she is one of the hottest Japanese porn stars of all industry.
8. Meisa Hanai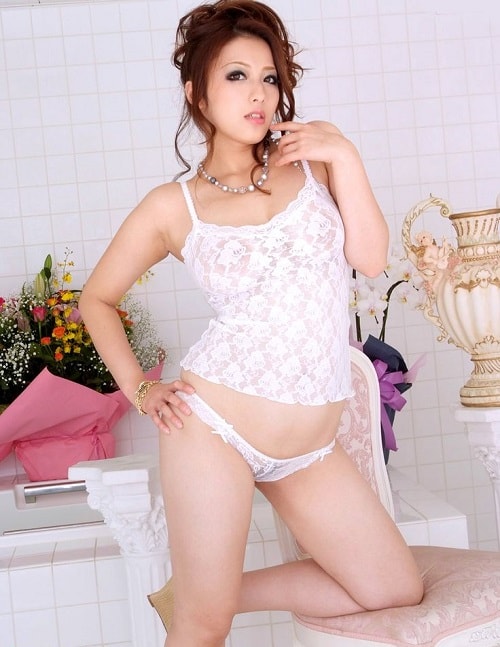 Our next girl from top 10 Japanese porn stars list is Meisa Hanai. She was born in 1986. She has Japanese and Bulgarian roots, which is very rare in the world. Her professional debut took place at the studio S1. After a good start, S1 studio produced at least 1 porn movie with her participation per month. She is also famous as an outstanding photo model at male magazine "Bejean". In April 2010, she appeared in two uncensored Japanese porn films (without pixelization of the "most interesting parts of the body"). She also performed on TV-shows. Today Meisa is one of the most famous Japanese porn stars.
7. Yuna Shiina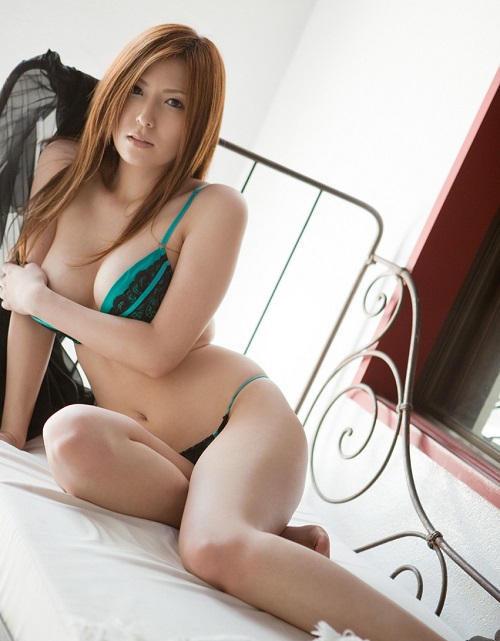 Let's go further and continue our list of Japanese porn stars. Yuna is another girl from Tokyo. She is a talented Japanese actress of adult films and constant participant of ratings initiated on Japanese porn sites. Her fans say that Yuna resembles another AV-model – Ryoko Mitake. Her cute face, amazing sexy breasts and body bends made her extremely popular. The girl has many talents and hobbies. She can be found at a cosplay show or, for example, at a fashion show of lingerie. In both cases, she will take an active part in events. She likes to cook and she is fond of basketball.
6. Yui Hatano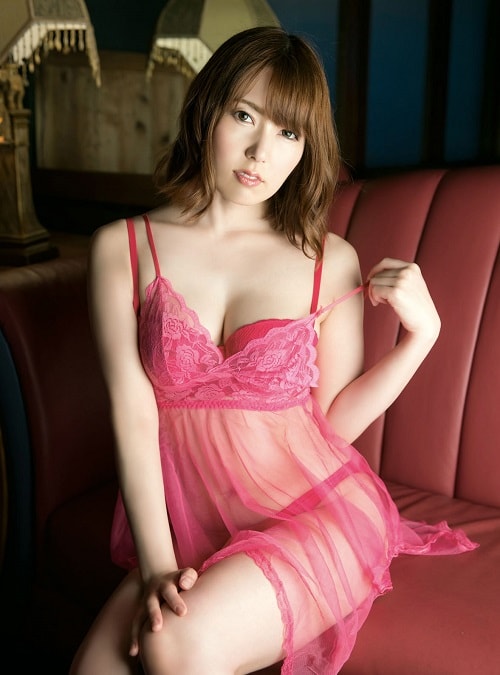 Yui comes from the prefecture of Kyoto. She is one of the most popular Japanese porn stars in America. Currently lives in USA. Yui has mastered piano and she is also fond of cooking.

She has nothing against filming in lesbian scenes. There are a lot of videos where she is shot in glasses. It's unclear why, but her fans really like it. Her body parameters: 88-59-85, height of 163 cm.
5. Sofia Takigawa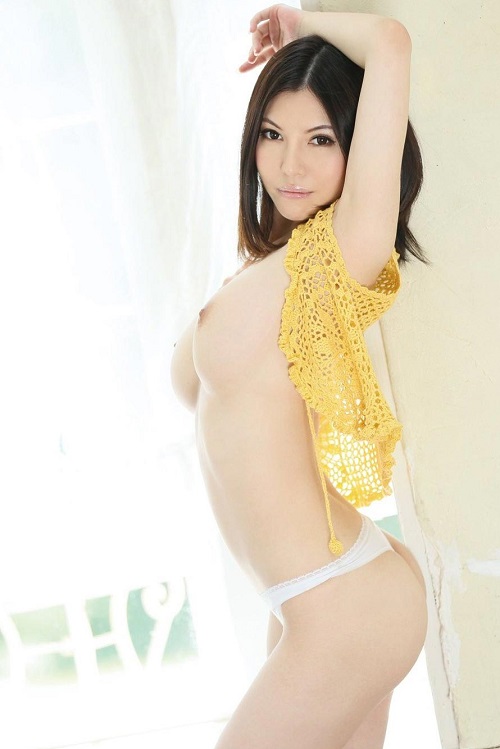 Sofia is the first Japanese porn actress from our list who was not born in Japan. She was born in Portugal. She is a rising Japanese pornstar. She sometimes jokes that her pretty and innocent face is a gift from her Japanese mother, and her body came from Portuguese roots, brought in the family by her father. Today Sofia and her family live in Japan. She loves cats. Her favorite color is pink. Unlike other Japanese pornstars, she has almost ideal shape: 104 – 58 – 87, while her height is only 160 cm. She has many hobbies, including shopping, animals, comic-books and even anime. Her debut year is 2012. She is a real brilliant among other Japanese female porn stars due to her active and bright character.
4. Ichinose Ameri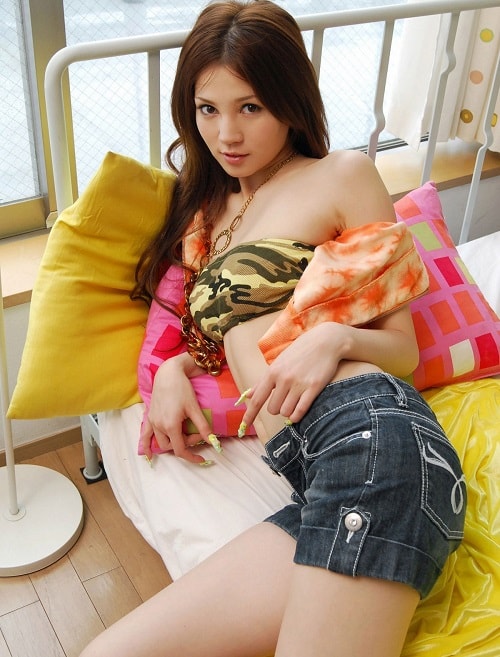 Ichinose Ameri was born on September 16, 1987. She started her career in 2006 under the pseudonym Erika Kurisu, and after the breast enlargement she changed her name to Ayaka Misora. In 2008, the girl started using her real name Ameri Ichinose. Once she attracted the attention of the British press thanks to rumors that she was dating Shinji Kagawa, the star of the Manchester United football club. But these rumors were not confirmed.
3. Yua Aida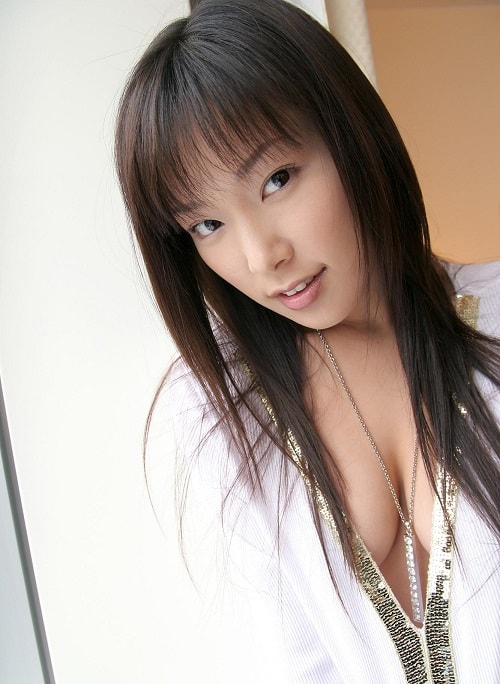 Yua Aida is a real legend of Japanese porn. She was born in 1984. When being a schoolgirl she was fond of sports. The girl liked to play tennis. Later her interests changed, the girl began to show interest in art. Posing nude in painting classes allowed Aida not to feel like a newbie in the adult industry in the future. Aida made her debut in 2003 as a fashion model, and very soon, in the following year she already appeared in the film for adults. Her way to the lists of top Japanese pornstars was very fast. Then she was shot in about one movie a month. From 2004 to 2006, she received a large number of awards in the adult industry. In July 2007, Yua Aida stated that she wants to leave the career of porn actresses, and in November of the same year she stopped the erotic shooting altogether. In 2008 (February), the last photos of Yua were taken. Miseki Liu, who was known as a big professional among hottest Japanese pornstars, made a photobook of her best pictures.
2. Saori Hara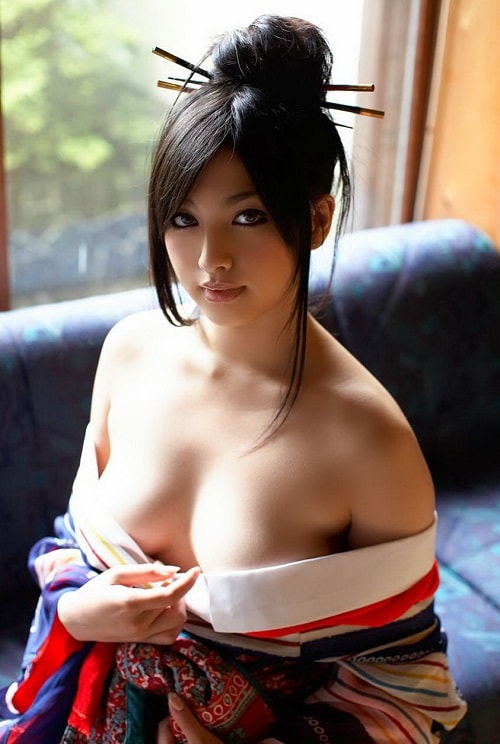 Saori Hara, a.k.a Mai Nanami was born on January 1, 1988 in Hiroshima. She is very popular Japanese actress, singer and female adult model. Her mother was Japanese, and her father was a Japanese with European ancestors. When Saori was just a teenager, she performed in commercials, starred in two movies and even recorded a song for a popular TV-show. In 2005 she published a photobook under the pseudonym Mai Nanami.  There were photos of an actress in the style of bikini. Four years later she published the autobiography entitled "My Name Is Mai Kato: Why I Became an AV Actress". She became more popular on 2010 when she received prestigious adult-film award.  Saori and her colleague Maria Ozawa were extremely popular in China. Local fans downloaded videos with their participation the record number of times.  One year later, Saori Hara performed in the "Sex and Zen: Extreme Ecstasy". It was sensational porn movie with 3D technology implemented to bring users new experience. If you are looking for busty Japanese pornstars, she is exactly what you need.
1. Maria Ozawa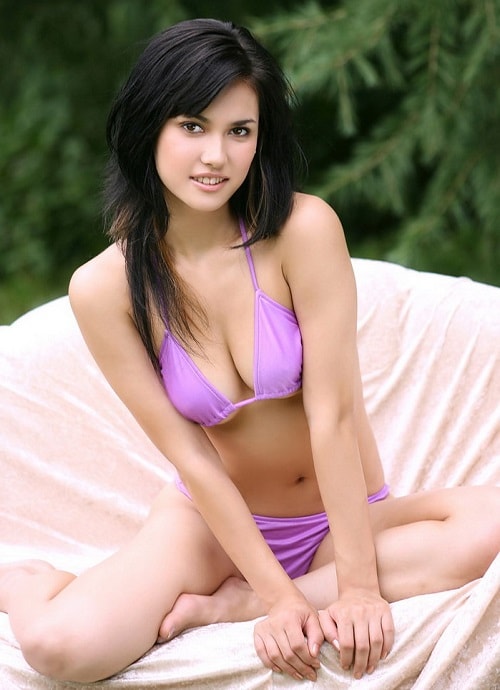 Maria comes from Hokkaido. She was born in 1986.  At the beginning of her career, she used the pseudonym Miyabi. Her mother is Japanese, and the father is Canadian. She was engaged in hockey, keen on karaoke. When she was 13 years old, she had her first sexual partner. At least she herself says so. At the age of 16, she starred in advertising. Her professional debut took place on the porno site Shirouto-Teien.com. Maria quickly became popular and she was invited to perform in a Japanese porn studio S1. A few years later, she starred in a photo shoot for the Taiwanese FHM. You can see Maria Ozawa performing in different types of extreme sex: tying, stage rape, rough sex and even tentacles. Every man in Indonesia knows Maria – she is extremely popular there. She is number 1 in our top 10 Japanese pornstars list.