Have you ever considered becoming a porn star? Well, if you didn't, at least ten million people did. If you type "how to become a porn star" in the search field, Google will give you around ten million results. At the same time, if your search request is "how to become a male porn star" you will get over 22 million results. Well, either women already know how to become a porn actor, or they are less interested in joining adult entertainment industry than men. There were even two million results for people trying to figure out how to become a Japanese porn star… seems like Japanese people are really not that interested in sex. Regardless of that, let's find out how to become a porn star.
How to Become a Porn Star?
So, you want to become a porn star? Okay, first of all, you need to get into the industry. The very first question you need to ask is how old do you have to be to do porn. In most of the countries, you can start doing porn when you are 18 years old. Then you need to think about the reasons why you want to become a porn star. Yep, the search request is frequent, but do people become porn stars that often? Some would say that you need to love sex to be a porn star, while others state that if you love sex, you shouldn't become a porn actor. While this question is debatable, one thing is for sure, in adult entertainment industry sex is work. Now think, do you generally take pleasure out of work? If you think that sex is something that can make you feel bored and tired, probably the porn career is something not for you. Now, let's go through the seven simple steps of how to become a porn star.
1. Research
First of all, you need to find out which companies are searching for new porn actors. Of course, you can make your own porn and sell it online, but there is almost no porn stars as of now who started that way. So, make a research and then try applying for the audition. Before doing that, you should think about relocating in the area where the most of the porn-studios are situated. If you want to become an American male porn actor, you should consider relocating to Los Angeles, where most of the porn-studios are.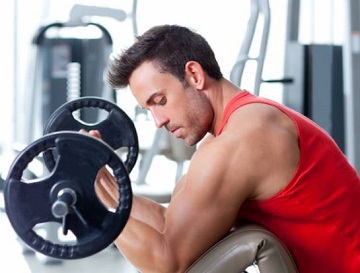 2. Work on Yourself
Well, there is a small possibility that you are quite good looking on your own. But if you really want to get into the industry, you need to work on yourself. Start going to the gym right now to work on your body. Then you should take some acting courses. Yep, porn has something to do with acting and sometimes you would have to pretend that you desperately want someone, whom you really don't want at all. Besides, if you watch a video with two random people having sex, you are more likely to get bored than excited. Porn sex is not the same as real-life sex, so to make your viewers sexually excited you need to act.
3. Start Applying
Now, after researching and working on yourself, you can start applying for an audition. Of course, when you want to be a porn star, probably you would think about applying for an audition for the films of studios like Brazzers. But it rarely works that way. Mainstream movie stars often start their careers from starring in small independent productions. The same rules apply to the porn industry. So, it's better to start at some new studios that cannot afford themselves to hire known actors. That's a nice way to get noticed, while your application to big porn-productions may not get viewed.
4. Pick the Name
If you really want to become a star, you need to think about your porn star name. If you're okay with your real name in the credits, and you think that there is star quality to it, then there is no need to use your imagination. But if not, there are certain rules you should mind before taking a pseudonym. Forget about calling yourself after celebrities and brands. First of all, your porn star name may turn out to be forgettable, secondly, and even worse, you can get sued for using the name that even resembles the name of some celebrity. Call yourself Christopher Wanker, and Christopher Walken will sue you. Call yourself Britney Stearns, and Britney Spears will sue you. Even if no one is going to sue you, the porn companies won't hire you fearing the possibility of having problems in the court with the representatives of the brand or the celebrity. So, it's better to create your own name and Google it, before using it, to make sure that you won't have any famous namesakes.

5. Inform Your Friends and Family
Wait, what? And what did you think? Previously you could hide from your family and friends that you are doing porn. But how you are going to be a male porn star without your folk's knowledge in the age of the internet? So, if you want to avoid awkward conversations with your friends and relatives, the best way is to tell them in advance.
6. Do Weird Stuff
The previous four points were on how to become a male porn actor, but they have nothing to do with becoming a star. At the beginning it's okay to do typical sexual routines on camera for, let's say, $500 per shot, which is not bad. But you need to do more if you really want to become a star and earn a lot of money for your porn career. That's when you should start doing weird stuff. Try BDSM-porn or even gay porn, where you can earn much more as the demand for gay porn nowadays is higher than on its straight counterpart. If you are a bisexual, you are only going to win, as actors who do both gay and straight porn earn a lot of money. But if you are not into guys even for money, better stick with different fetishes, BDSM and pseudo-snuff movies.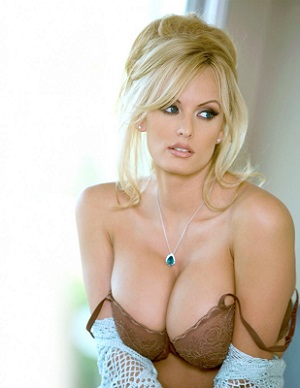 7. Performer Rights
Another thing which you need on your way to becoming a porn star is knowledge of your rights. The porn performer's rights are plain and simple – you don't have to do what you don't want. If you don't want to make a scene with one particular performer – you mustn't. If you don't feel comfortable with an orgy scene – don't shoot it. If you feel uncomfortable with doing bareback scenes – don't shoot them. Literally, you can't be forced into doing anything that you don't want to or feel uncomfortable with.
5 Tips for Being a Professional Porn Star
Learning how to become a porn star is vital, but knowing how to stay on top is precious. You see, someone spends years to get their star-status, while others become stars instantly, but the real challenge is to remain a star. But you don't have to worry, as we've collected five tips that will help you stay at the top.
1. Confidence
Confidence means a lot in showbiz and it means hell a lot in the porn industry. You may not have the looks, but if you are absolutely confident that you are hot, then everybody will think that you are hot. That's why you need acting classes to be able to show your confidence on camera. If you are able to do that, the camera will fall in love with you, regardless of you looking like Channing Tatum or John Goodman.
2. Punctuality
No matter how big your star-status is, you should always be on time. If you start allowing yourself to get late for the shooting time, someone may think that you consider yourself too famous for that work. Unfortunately, the industry tends to punish those who think too much of themselves. So, punctuality is crucial if you want your star-status to remain.
3. Mind Your Health
You HIV-test may show that you are clean, but you know your body better than anyone else. If you have flu-like symptoms, it is better to take a break. Actually, you should cancel your scenes as soon as you start feeling not well. Nobody likes those who cancel their scenes, but everybody hates those who show up sick for the scene only to be sent back home.
4. Good Manners Matter
The porn industry is much smaller than you think it is. Everybody knows everyone, so if you don't want to have any problems, it is better to show good manners. If there are some actors that you don't want to work with, just put them on your no-list that you will handle to your manager, who will take care that you are not going to shoot scenes with them. No need to be rude, as the industry outs those who are rude. If you are able to be nice and make friends with everybody, your opportunity to be booked for each and every film is very high.
5. Be Professional
If you want to stay on top, you need to be professional. If you have problems on the set, don't try to solve it on your own. Be professional and call your agent who would sort things out for you. If you try solving things on your own, you may easily get into troubles with the production company, which will prevent you from starring in their future films. Moreover, it may lead to you having a bad reputation, and, as a result, none of the studios is going to book you. Being professional means keeping your head cool. Porn scenes may have a place for hot-tempered people, but the adult entertainment industry doesn't.
What is It Like to be a Porn Star?
Wait, what? Isn't it something we should be talking at the beginning of the article? Probably yes, but this article flows just like your porn career will. You first have fantasies, and then comes the reality. So, what is it like to be a porn star? Considering everything above-mentioned, you could have figured out that being a porn star is not as fun and as cool as you have initially thought. You may earn $2,000 per scene, but everything which looks kinky and easy on the screen is quite difficult to accomplish in front of the camera. Anal sex seems kinky to you? Did you know that douche-bag is going to become yours or your scene-partner's best friend? And get ready that you are going to give a lot of interviews on how it is hard to be a porn star. That's something which almost every porn star starts doing at a certain point in his/her career. Even if you think differently, this is a kind of stuff that journalists want you to say.
The Downside of Being in Porn
Wait, what? Isn't it some… Yeah, sure, but as we've said before, this article flows just like your porn career will. Unfortunately, there is a downside to having a porn career. You need to think about all the yes's and no's before making a career in porn. You can make a lot of money while making porn, but it's not all about success, glitter and money. Nobody is making porn all of their life. On the average, women stop acting in porn when they are in their fifties and men in their sixties. What are you going to do then? Of course, you can become a porn-producer on your own. You can also publish your memoirs about being in the industry, but we advise you to do it only in the case if you have a talent for writing.
What else is left for you? Trying your hand in mainstream movies? Unfortunately, it's something that will unlikely happen. Maybe you would like to become a politician? That is also something that will unlikely happen. Of course, the society is becoming more and more tolerant, but there is no guarantee that you will succeed in anything having your porn past. So, think twice before making a career in porn. And if you want it so badly, think beforehand what you are planning to do when your acting career is over and about possible ways to accomplish it.