According to the book by Gary Wilson "Your Brain on Porn," in 2010, on the Internet you could find more than 26 million porn sites. Taking into account a rapid development of this industry, it's not difficult to imagine the noticeable improvement in the number of porn sites nowadays.
Such statistics show that the demand for porn films does not weaken, but it's fair to say that the porn industry itself does not stand still, it doesn't promote the hackneyed standards and dull scenarios. Porn, oddly enough, also follows its own tendencies, but it still remains a matter of controversy and social stigma. Nobody will be surprised by the fact that porn is watched not only by men but also by a big audience of women.
According to the official statistics, published by the Pornhub website, women make up a quarter of their audience. This means that 14.4 million girls access the site regularly to watch a couple of quality erotic videos. What is on their list of interests? According to the same Pornhub, everything depends primarily on the region of their residence: while the Swedes are interested in films with older actors, Chinese women stare at hentai, and British girls prefer films with elements of sadomasochism. Yes, women like porn. They like to watch, shoot and even like to discuss. However, most girls are tired of the classic, men-oriented and at times frankly boring porn. Against this background of discontent, the so-called porn for women was created.
What is porn for women and where it originates from?
At one time, feminists opposed porn calling it a form of violence against women, and it was not further from the truth. Some studies have shown a certain correlation between the level of consumption of pornography and violence against women in real life. However, besides those who required to "prohibit" porn, there were also the so-called sex-positive feminists who decided that there are no problems with close-up coitus, the only problem is that porn does not take into account women's fantasies and their view of things.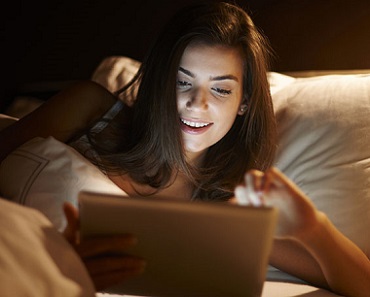 "The answer to bad pornography is not the absence of pornography but the production of good pornography," believes the "mother" of porn made for women, Anie Sprinkle, who has changed the art form. In the 1980s, she was one of the originators of sex-positive feminism in the US and was not only concerned with pornography but also studied prostitution, BDSM, and transsexuality. In addition, in 1984, the artist, activist and film star Candida Royalle began the release of "Femme Productions" to "add a female voice to adult films." This is just the beginning of a rich history of porn videos for women.
What made some people create soft porn for women?
Some girls, right after ending the course "Gender Studies" at the university, decided to fill the gap in the movie-pleasure market and took a camera.
One of the pioneers of sensual porn for women, Swedish director Erika Lust, said that when she studied pornography at Lund University, she read and thought a lot about porn.  She did not like anything from what she had seen before. When in adolescence, she watched porn films at a party with friends or with a boyfriend at the university, she was disgusted with it. Some moments excited her, but, in general, the audio-visual sequence was unsatisfactory. She could not identify herself with the "main character."
These films were awkward, ugly, and the shown women did not get pleasure from what they were doing. She did not think about specializing in eroticism, but watching these films opened the way for her to become a sex-positive feminist.
Nowadays, Erika Lust is one of the most popular female filmmakers who shoots romantic porn for women. She claims that she wants to show sex as she sees it: a beautiful process full of pleasure and joy, and not without an intellectual component.
What makes porn for women different?
From a woman's point of view, sexual situations in porn for men are absolutely ridiculous. It's pointless that modern women don't look like real people in porn. Women are shown as lecherous girls, excited teenagers, lascivious babysitters, desperate housewives, hot nurses and nymphomaniacs, who are always busy only with satisfying clients, drug dealers, billionaires or macho sex machines. They are always terribly surprised when a man unzips his trousers, and they see his oversized penis. At such times, every self-respecting woman would like to know where her values, her sexuality and her way of life is reflected. Even the most hardcore porn for women is not so insulting as some light version of classic porn for men. In the past, every woman hoped that another kind of porn would be possible.
According to the latest data from GEWIS-Institute of Hamburg, every second woman watches sex movies. It's time to think about the interests of this audience.
So, what is the difference between porn for women and the classic one for men? German director Petra Joy believes that, potentially, women like pornography no less than men, it is necessary just to give them something that will be targeted specifically for their taste.
Women are just as visually excitable as men, the difference is in the quality, women like beautiful pictures and perceive porn as a work of art.  So, it is a man's fantasy to occupy each hole, and move deeper and deeper, more and more. Women want to get quite another thing, they want to experience a lot of oral sex and emotions, they want variety.
What porn videos women are most interested in?
Sex portal Pornhub where you can find free porn for women has analyzed the requests from the users and found out which topics of porn videos take the first place. The most common is the request for "lesbians."
1. Threesomes.
2. Squirt (female ejaculation.)
3. Group sex.
4. Massage.
5. Teenager.
6. Babysitter.
7. Japanese.
8. Cartoon.
9. Lesbian scissors (in this pose, partners' legs connect like scissors.)
The list of women requests is really different. The coincidence in the top ten most popular requests is only on the word "massage."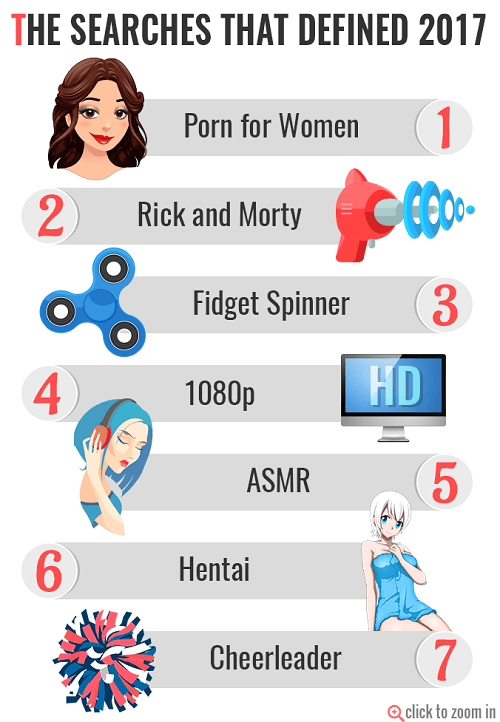 For high-quality porn for women, it is important to have a sex-positive image of a woman's desire and a wide range of sexual practices without a humiliating display of people. It also presents the whole range of physiques, age, sexual orientation and ethnic groups. It is important that women participate in the production of the film not only as an actress and a makeup artist but also as a director, a scriptwriter and a cameraman.
There are already several film festivals of feminist porn. So, in Germany, a feminist porn festival "PorYes" has been performed since 2009 every two years, and in Canada, a similar annual festival has existed since 2006.
What is the role of a man in porn for women?
So, in classic porn for men, a man is shown simply as a penis, looking at which every user can imagine himself. The truth is that, usually, men don't want to look at another naked man. So, in porn for women, a lot of attention is paid to men: both to their body and their behavior, their reactions and pleasure.
Is there excessive vanilla or inappropriate romance in porn for women?
You will find only the one that is supposed by the plot. For example, if two friends, having been in love with each other for a long time, finally realize the reciprocity of feelings and decide to have sex, no one will expect that they will immediately decide to be involved in the brutal and unrestrained BDSM. They will be gentle, embarrassed, happy, they can hold hands, laugh confused, and give time to learn each other's bodies. Porn for women tells about sincere and real sex.
Porn sites for women: where to find great films?
Every woman who is interested in coping with stress, cheering up and just taking pleasure in masturbation, should have a list of best porn sites for women. Of course, there are sites with free porn for women, for example, Pornhub, Redtube, and Youporn, but if you want to get something more special, then the following list of porn sites for women will be just for you.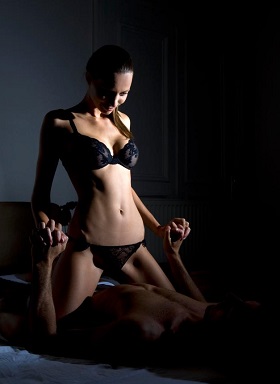 1. Xconfessions.com
Here you will find the best porn movies for women because this site is one of the leaders among porn sites for women. Once a month, porn director Erika Lust shoots short films based on the most common female fantasies. Each film is filled with incredible aesthetics and fervid sensuality. You will find here lesbian porn for women as well.
2. Ladycheeky.com
It is a trove of erotic GIFs and photos. There are the juiciest and passionate moments of erotic and pornographic films. It's like watching the best porn for women and put the footage on replay. The site also offers sex toys with detailed reviews.
3. Redlightcenter.com
If you are looking for VR porn for women, then here it is. You will have a chance to go through the virtual reality with a created charter and have virtual sex. However, such pleasure costs money.
4. Graciebaby.wordpress.com
If you have an excellent imagination and prefer to read something rather than to watch, you will like this blog. However, you will not find a plot because this is not a book but many different short stories that are filled with passion.
5. Forthegirls.com
It is a paid site that features videos and photos of couples having sex and men masturbating. Here you will find aesthetic and exciting porn for women only.
Besides, pay attention to the following list of movies that have become quite popular for a reason.
1. Five hot stories for her by Erika Lust.
2. Feeling it by Petra Joy.
3. Pink Prison by Puzzy Power.
4. The Gift by Thagson.
5. Cabaret Desire by Erika Lust.
6. Le Beau Sexe by Tonie Marshall.
7. Les Filles by Anna Mouglalis.
8. All about Anna by Lars von Trier.
The second wave of women sexual revolution
Female sexuality is experiencing several waves of revolution. The first one is usually associated with sex toys. How cheerfully and unconditionally women have changed from bulky and frankly unaesthetic vibrators to miniature devices of a golden color. In general, from the products of agriculture like turnips or zucchini to pocket works of modern art. The second wave is connected with porn. It is an era of films created by women and for women, these films are focused on the pleasure of girls exactly as much as on the pleasure of the guys.