MILF is an abbreviation, which became popular due to the youth comedy "American Pie". It's deciphered as a "mother I would like to fuck". The abbreviation has become firmly established in the porn industry and is now used to refer to pornographic films involving mature women whose sexuality does not fit into the ordinary life but requires mass recognition. Our top MILF pornstars list is about these women – experienced sex goddesses. Enjoy!
Veronica Avluv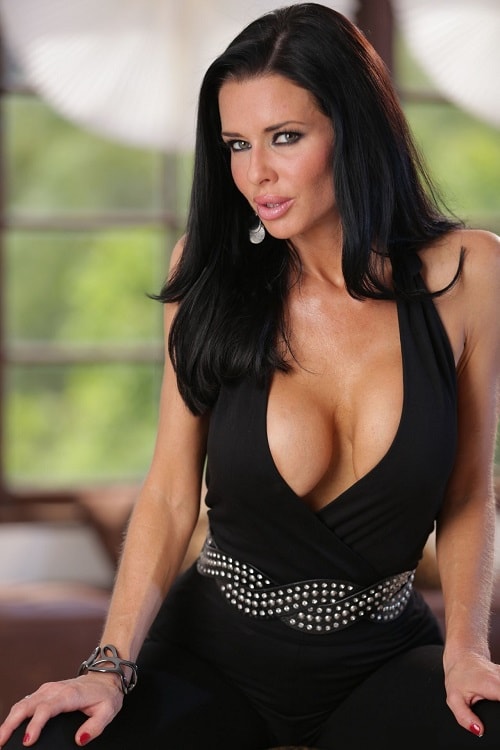 Veronica Avluv (born in 1975), one of the best MILF pornstars, is an example of the fact that it's never too late to leave a habitual life and do something new if you really want to. She began her career in porn at 37 and achieved great success. It is worth noting that she does not even think about retirement, so this success will be even greater. The girl was looking for her place in the art world for a long time (still as a teenager, she was shooting as a model, and as she grew up she moved to nude photos), danced in strip clubs, but eventually realized that the only place where she could be herself is porn. Veronica Avluv works with the largest studios in the industry shooting hottest MILF pornstars.
Today, Veronica Avluv is one of the most popular actresses not only of the MILF genre but also of porn in general.
Awards:
MILF of the Year – 2013
AVN Award "Best Supporting Actress" – 2015
Vicky Vette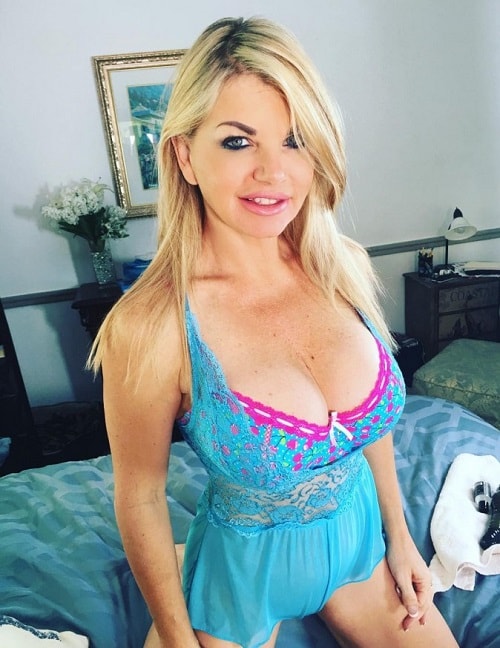 Vicky Vette was born on June 12, 1965 in Stavanger, Norway. When she was a child, her family moved to Canada, and at 32 she moved to the United States. From 18 to 32 years she successfully worked in several large corporations, first as an accountant and then as a general manager. Vicky led a double life: during the day she was a modest boss, and at night an inveterate swinger club visitor.
Vicky Vette, a constant participant of hot MILF pornstars club, entered the world of porn after she won the "Hustler" contest for the best amateur photo of the month (Beaver Hunt) in May 2003. At that time she was already 38 years old and she became the oldest woman who won this contest.
Then, on the consent of her husband, she decides to act in porn. Vicky's debut in porn was a scene shot for the "MILF Hunter" series (distributed only on the Internet) in mid-2003, where she appeared under the name Vicky. Soon, Vette co-starred in 3 separate 30-minute films of the "MILF Seeker" series (also distributed only over the Internet).
In a short time, Wett co-starred in about 150 adult films and was nominated for AVN as Best New Starlet and won the AVN Award in 2005 for Best Striptease. Today she is one of the most popular blonde MILF pornstars thanks to her fans from "Vette Nation Army".
Awards:
2005 AVN Award – Best Tease Performance
2008 Booble – Girl of the Year
2010 Nightmoves Awards Show – "The best MILF performer – the choice of fans"
Lisa Ann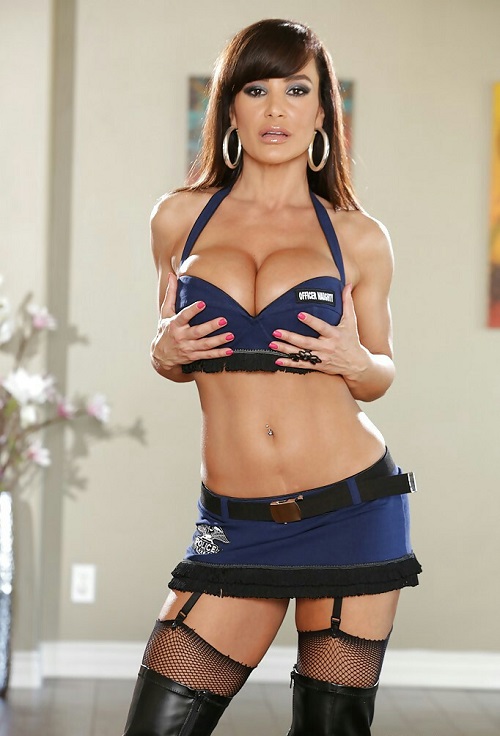 Lisa Ann (real name Lisa Ann Corpora) was born on May 9, 1977 in the town of Easton, Pennsylvania, USA in an Italian-American family. She showed her talents for the first time as a stripper. As it often happens, the girl began to pole dance in order to consolidate her financial position and pay her own tuition fees. She graduated from the medical college in the specialty of dentistry. After studying, Lisa moved to California, thinking that making money is easier and more interesting with her sexual body than working as a dentist. Although, most likely, such a sexy doctor would not be out of touch with patients.
In 1993, she starred in her first porn movie. Signing a contract with Metro, the newly made porn actress begins to shoot in the footfetish and masturbation genre. The most notable films of that time were Flesh For Fantasy and Sin Asylum. After Metro, Lisa starred in films for Sin City, Adam and Eve and Wicked Pictures. Between 1993 and 1997, Lisa Ann starred in about 40 films.
As a porn actress, she began acting in the MILF genre. It's quite expected as she became only sexier with age. "Who's Nailin 'Paylin?", a movie released by Hustler on Oct. 2, 2008, and parodying US Republican presidential candidate Sarah Palin, made it popular throughout the world. Now it's impossible to even imagine any list of MILF pornstars without Lisa Ann.
Awards:
2006 CAVR – Comeback Performer of Year
2006 XRCO Award – Best Cumback
2009 AVN Award – MILF/Cougar Performer of the Year
2009 AVN Hall of Fame inductee
2010 Miss Freeones 3rd Place
2010 XBIZ Award Nominee – Porn Star Website of the Year
2010 XRCO Award – MILF Of The Year
2010 F.A.M.E. Award – Favorite MILF
2011 XBIZ Award – MILF Performer of the Year
2011 Urban X Award – Best Milf Performer
2014 AVN Award – Hottest MILF (Fan Award)
2016 XBIZ Award – Crossover Star of the Year
Julia Ann (Julia Tavella)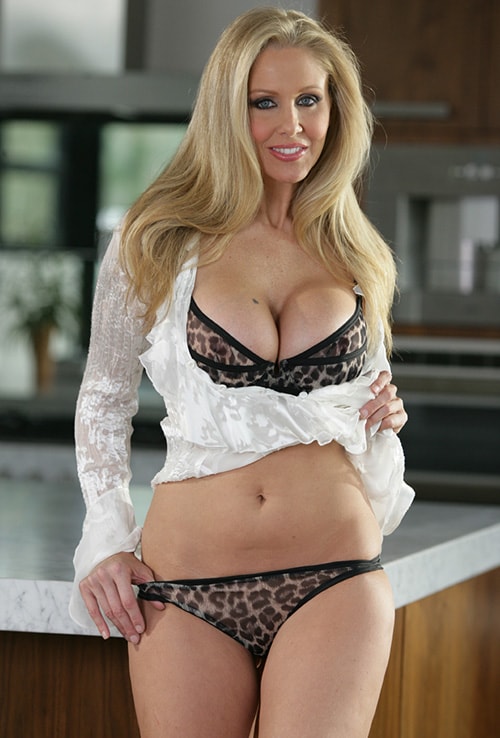 Julia Ann is a pseudonym; she was given the name Julia Tavella at birth. Born in Glendale, California, she studied music, piano and at the age of 12 moved to Idellville, where she lived with her grandmother until she was 17, before moving to Los Angeles. At the age of 18, she entered the modeling business. It was at this time that Julia Ann worked in Hollywood, earning as a wrestler in the mud, before taking part in a striptease duet with Janine Lindmalder in the early 1990s. They were very successful and they began to receive proposals to shoot in pornographic films. Julia accepted them and now she is among top MILF porn stars.
Now she is one of the most famous MILF pornstars in the USA. You can watch Julia doing her business in movies like Abducted (2014), Adult Affairs (2015), Backdoor is Open (2013) and others.
Awards:
1994 Best All-Girl Sex Scene
2000 Best All-Girl Sex Scene
2004 Best Actress – Video
2004 Hall of Fame
2010 Best Makeup
2010 MILF/Cougar Performer of the Year
2011 MILF/Cougar Performer of the Year
2013 MILF/Cougar Performer of the Year
2015 Hottest MILF (Fan Award)
Brandi Love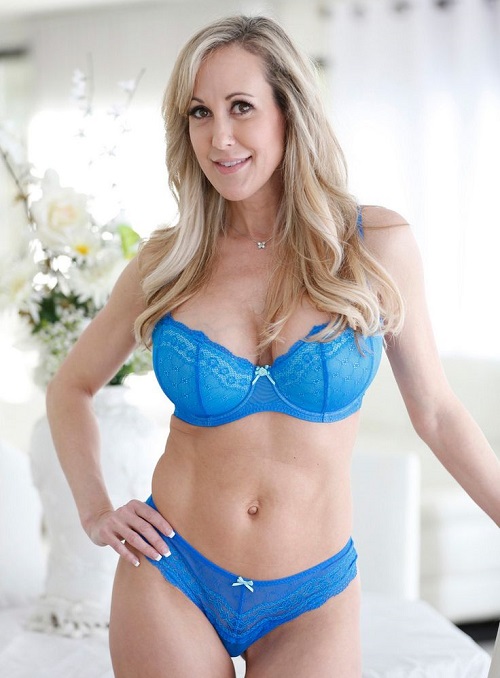 Brandi Love  was born on March 29, 1973. She is the owner of a luxurious body and extraordinary charisma, which ensured her rapid career growth in the porn industry. She is popular not only as an actress of the MILF genre but also as a nude model. She often takes part in various TV shows and social events. Brandi not only acts in porn, she also does business. She is a CFO in a major company engaged in the production of films for adults of the best quality.
The list of nominations and awards speaks about the achievements of this lady better than any words. Her place in the top 10 MILF porn stars is absolutely deserved.

Awards:
2013 NightMoves Best Cougar/MILF Performer (Editor's Choice)
2014 Best Milf Performer
AVN Best Pornstar Website
Harley Rain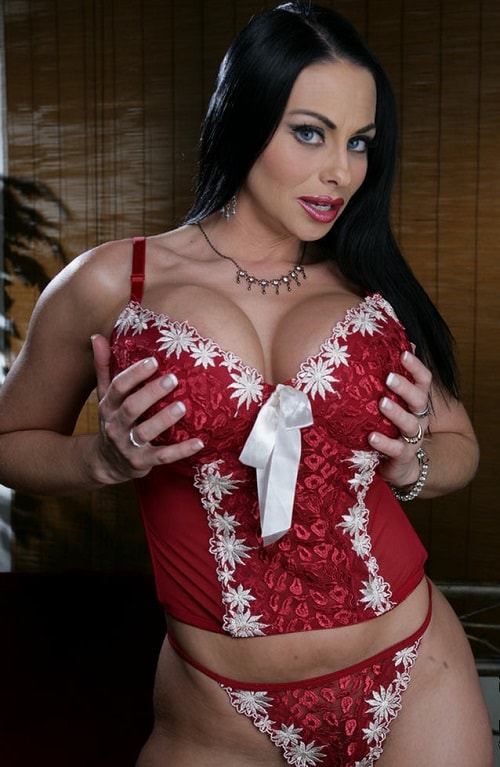 Harley Rain (real name Yvonne Custard), was born in New York on September 23, 1972. She has Dutch, Scottish, Swedish, Irish and German blood in her veins. Before filming in porn, she worked as a dancer from the age of 17. Beautiful full-breasted porn star Harley Rain is the owner of one of the most beautiful and large busts on the porn scene. She appeared in many men's magazines, and in the magazine "Hustler" more than 40 times.
In 1995, Harley starred in her first film as a blonde with big tits, but she never thought of being shot in just one "big boobs" niche. Harley also successfully acted in the "Slim Brunette", "Milf", "Mom" (mature women) genres.
In 2000, Harley left porn for four years to work as a dancer. In 2005, brunette Harley returned to porn, starring in films appearing on websites in the intervals between her dance tours. Rain is being filmed for such famous porn studios as Brazzers, Naughty America, Reality Kings.
Since her debut in 1995, Harley has starred in more than 500 adult films. Among the best scenes of Harley Rain is her hot scene with Tasha Hunter and Bobby Vitale in "Watcher 4", which is worthy of true delight among fans of the big boobs. If you saw her on video, then you will agree that Harley Rain is one of the most delightful, charming and hottest MILF porn stars in the world.
Tanya Tate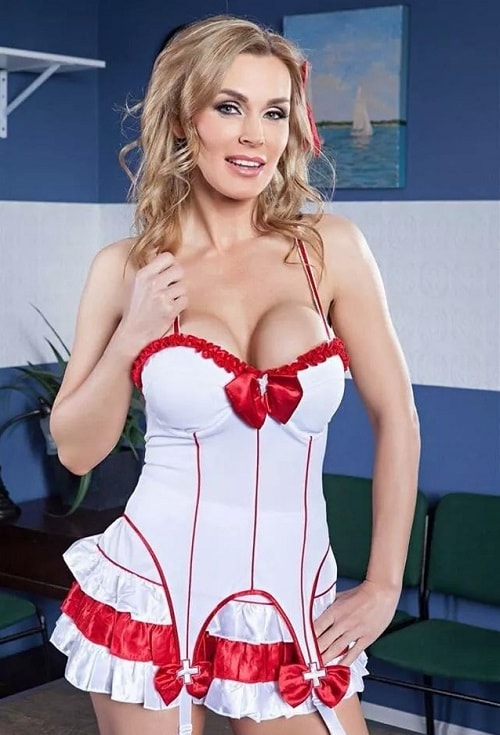 Tanya Tate was born in Liverpool, UK. After years of boring work in the office, she decided to change her career. A stunning woman with long blond hair, long legs, green eyes and a bright smile, she decided to become a porn actress. Her fans say that this is the best decision she has made in her life. After all, such sexuality cannot be stashed. Otherwise, it would be a crime.
Since the beginning of her porn star career at the end of 2008, Tate began working with some of the biggest brands in the porn industry, including Harmony, Ben Dover and Viv Thomas. All studios note the high professionalism and irrepressible energy of Tanya. She is engaged in her own business with big passion.
Tanya Tate also regularly writes in a column in the British adult magazine "Ravers DVD".
She keeps herself in excellent shape, she has a personal coach and likes to visit beauty salons. Now she is one of the most popular actresses of MILF porn videos.
Awards:
2010 SHAFTA Award – "MILF of the year"
2010 SHAFTA Award – "Best sex scene" , in "Mummy Mia", with Wayne Scott Fox
2010 Nightmoves Award – "Best MILF performer" ( Editor's Choice)
Diamond Foxxx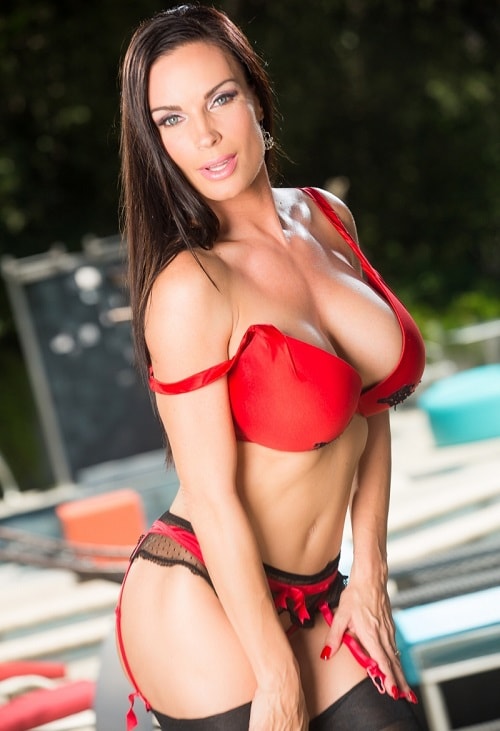 Diamond Foxxx was born in Albany, Georgia in a military family. Later, they moved to Virginia, where Diamond met her first husband. She worked in a squad of EMT rescue volunteers. After the divorce she started to serve in the US Navy, where she stayed 11 months and 11 days and was fired for sex with military personnel.
First she got into porn in order to earn money for real estate. Her first video was with Naughty America on February 20, 2004. After the first film she liked to have sex in front of the camera and she decided to stay in porn. Foxxx took a break for 2.5 years due to health condition, but then returned and continues to please her fans. Now she works with the main players of the industry.
Awards:
2012 AVN Best All-Girl Group Sex Scene in Cherry 2
Sinnamon Love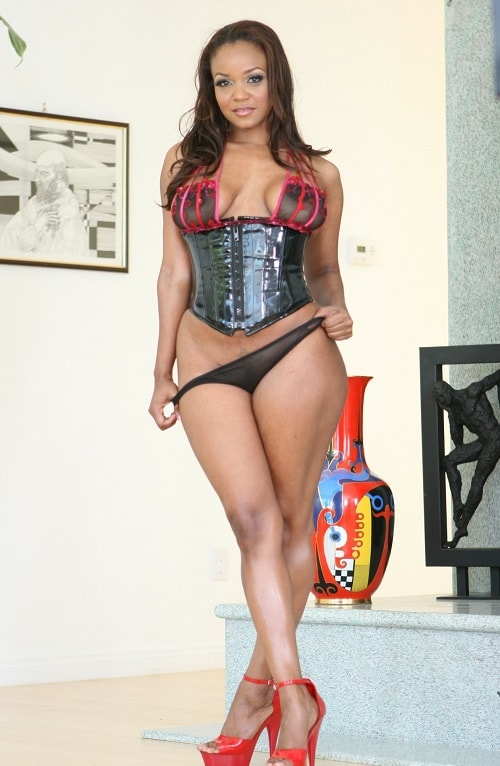 This girl does not need a special introduction. Sinnamon is the biggest star in ebony MILF porn. She has become firmly established in the history of the industry, with which she has been associated for more than 20 years. It is worth noting that all these years the girl is actively shooting and remains in demand as at the beginning of her career. She has a luxurious body, sexual charisma and of course a big, sexy ass. Many people ask themselves: how can one remain so demanded in the porn industry and compete with young stars. Well, this lady has successfully defeated cancer – her willpower is tempered in battle, so there's nothing to be surprised at.
Classic movies with Sinnamon Love: Chocolate Honeyz 1, Super Freaks 9
Awards:
2011: AVN Hall of Fame
2011: CineKink Audience Choice Award: «Bring It» Category — Rough Sex 2
2009: Urban X Awards Hall of Fame
Nikita Von James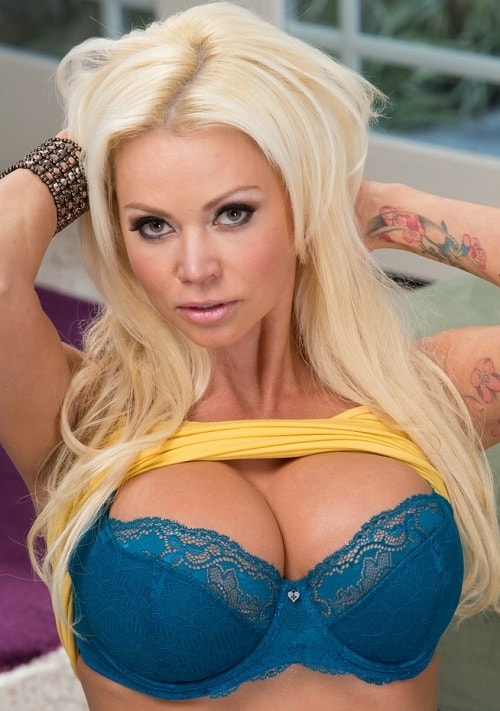 Nikita Von James was born on April 11, 1977 in Russia, in cold Siberia. She came to USA in 1998 as an exchange student to learn English and she liked it in America. In the end, the girl got US citizenship. Like many porn stars, Nikita began to dance in the strip clubs of Los Angeles and Las Vegas in 2000. According to her, she has always been interested in adult movies since adolescence. When she saw porn for the first time, she was just fascinated.
In 2008, Nikita decided to make first step and joined the porn industry, having started filming in lesbian scenes, and since 2009 – with the guys too.
"You should enjoy what you are doing to feel good :). I have amazing friends and family who know about my profession and they love me the way I am. "- she said on her website.
During her career, Nikita Von James starred in many genres (lesbian, mature women, orgies) and for many top porn studios. You should watch Busty office MILFS to see Nikita doing her business in the best way. It's a real brilliant among other MILF porn movies.
So what's it all about?
The world of adult movies is very big. You may spend the whole life browsing best of the best pornstars in different genres, but we strongly recommend you to check the girls from the list above. You will enjoy for sure!