Being a celebrity is much harder than it seems. Any careless word or action instantly attracts the attention of the cynical crowd. Stars' lives became even tougher now, when everyone stores gigabytes of personal (even too personal) information on their phone, but it's almost impossible to protect the data from someone else's dirty hands. But such thing as stolen celeb sex tapes and photos isn't a new trend. Just remember huge scandals with Pamela Anderson or Jennifer Lopez. We collected the most famous stories of celebrities, whose sex tapes got in the wrong hands and went viral.
Paris Hilton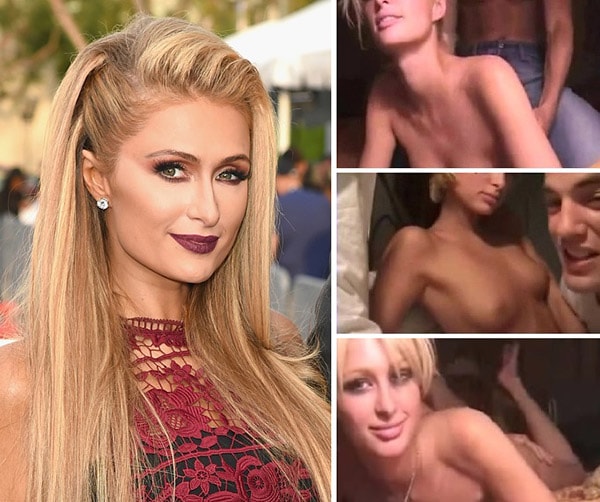 Let's start with one of the most memorable scandals – the Paris Hilton sex tape. Trust no one – this is the number one rule for an actress (yes, we think Hilton is an actress) who starred in House of Wax. Alas, five years before dying in the wax bath, Paris knew nothing about male perfidy. With her childish naivety, the girl filmed some action in bed with her boyfriend Rick Salomon. Soon after breaking up with him, she suddenly found her home video, now called One Night in Paris, on the shelves of every DVD store.
How did this turn out for a star? Fortunately, Paris is not the kind of person who would fade into the background after such a shame. Hilton has an amazing ability to turn any dirty story to her advantage. Back then, she sued Salomon and became the owner of several prizes by porn critics at the same time. Moreover, Paris introduced sex tape trend to masses. Today, a star can't be considered a true celebrity until her beautiful face, filmed in the dark, appears on dubious websites.
Kim Kardashian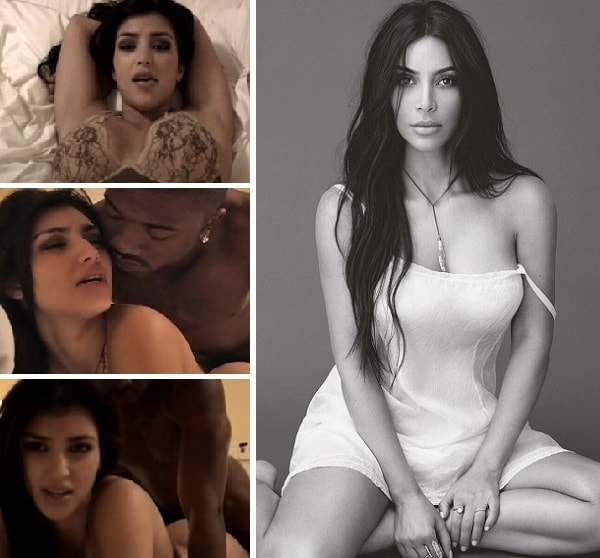 This list wouldn't be complete if we didn't mention the Kim Kardashian sex tape. In 2007, Kim became a victim of a loud sex scandal. Her home video, shot when she was having fun with her ex-boyfriend, rapper Ray J, spread across the Internet like a deadly disease. At first, the girl denied the authenticity of the video, but soon, she confessed. Later, Kim told the British newspaper Metro that she wasn't responsible for the video leak and that she wasn't poor or desperate, so she would never sell home videos. It would offend her and her family. She didn't need money and felt betrayed.
Actress and model Kim Kardashian is one of the most popular American celebrities on Twitter and Instagram. She left her celeb competitors far behind thanks to sexy photos she pleases her army of admirers with almost every day. Besides, celebrities with sex tapes draw much more attention. That's why the international interest to the star's posh body rose sharply after the scandal with her home video, and soon after that, nude Kim appeared on the cover of Playboy to her fans' delight. Since then, she's considered one of the sexiest stars of the American continent.
Pamela Anderson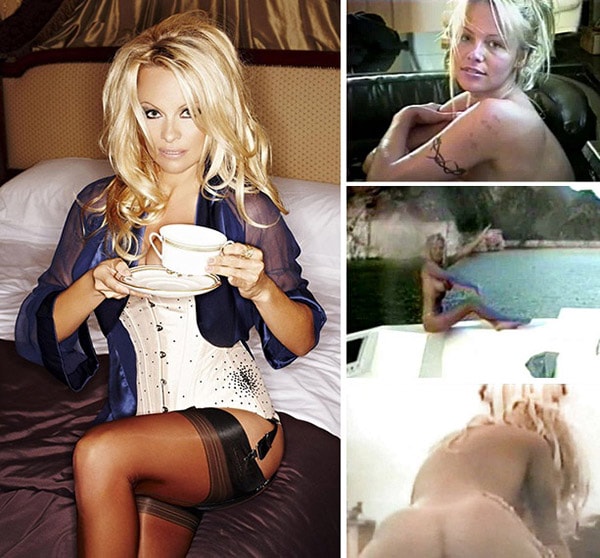 It's time to bring some heavy artillery. Pamela was one of the first, who realized that leaked celebrity sex tapes that accidentally end up in a video rental aren't a dirty stain on reputation but rather a great career push. Back in the day, scandalous details of Pamela's life with her (former) husband Tommy Lee became public from time to time. But once, copies of Pam's stolen sex tape somehow got online. The whole story ended with Pamela and Tommy suing the company that distributed the video for $1.5 million. But the most interesting thing about the scandal was that the same company somehow got another tape with Pamela and her previous partner Bret Michaels from Poison on it. The second time, the actress managed to get $90 million from the company that posted the video online. Plus she had the status of the sex icon of the 90's as a bonus.
Today Pam is engaged in charity and fights for animal rights. But apart from that, she's also an example for Kardashian-like girls that began their careers by demonstrating their home videos to the masses.
Colin Farrell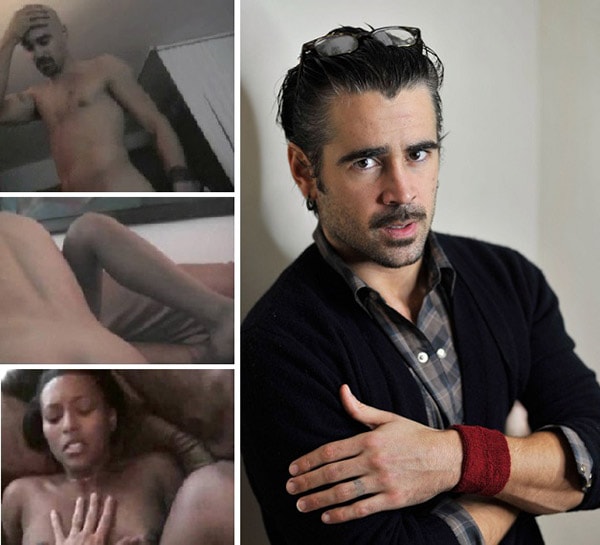 Celebs' romantic dates often end in crazy, passionate sex. A lot of famous sex tapes end up on the Internet because stars film them themselves. This is the biggest gift for devoted fans that finally get a chance to check out their idols' bodies in the smallest detail. Colin Farrell's porn videos leaked several times. On one of the most famous ones, Colin is having fun with the Playboy star Nicole Narain.
Farrell was furious after he found out that his sex tape went online. He didn't expect that his gorgeous girlfriend would film them having sex and try (for a decent reward, of course) to put the video on public display. The actor still believes that it was this black beauty who contributed to making his sex life public. He threatened to sue those who would try to upload videos like this again. Apart from that, the actor sued Nicole, claiming compensation for moral damages. However, Colin couldn't stop the video from spreading across the web. The tape can still be found online.
Jennifer Lopez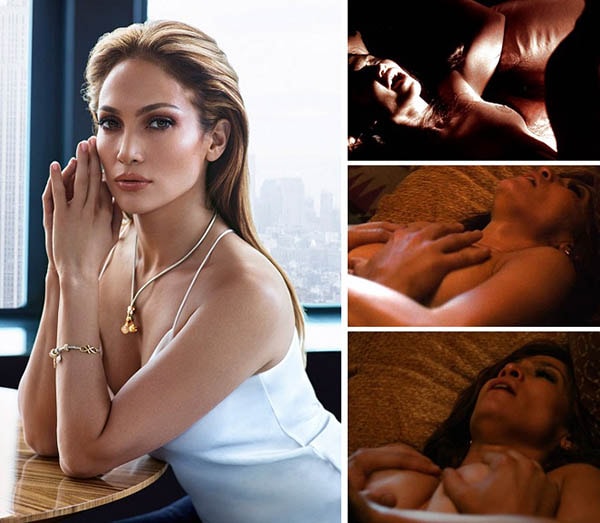 Looks like Jennifer's personal life is successful and stable: the star is happy with her new boyfriend and brings up her wonderful children. However, Jay Lo's ex Ojany Noa is still trying to harm the star's reputation and personal happiness, threatening to show the world her sex video, where the young Jennifer is dancing striptease for Noa. Yes, not many people know that, but apparently, there's the Jennifer Lopez' sex tape hidden in her ex-husband's safe.
Jennifer married Noa in February 1997 after she met this hot Cuban in one of the restaurants in Miami, where he worked as a waiter. But in January 1998, they divorced but remained friends until April 2002, when Jen fired Noa from the position of administrator in her restaurant. Then the offended ex-husband decided to make money on Jennifer in another way and threatened to sell their home video for five million dollars, but all he got was a lawsuit from Jennifer's lawyers and a judicial decision to ban publication. Despite that the film doesn't contain actual sex scenes, it can greatly affect Jennifer's reputation, as well as her relationship with her new partner.
Hulk Hogan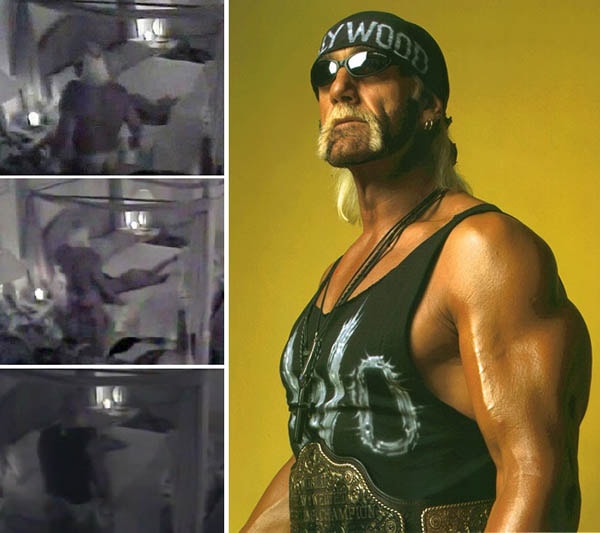 Let's get back to male celebrity sex tapes. The most overrated wrestler Hulk Hogan was also caught on tape having sex with a woman. The 30-minute clip was taken by the surveillance camera installed in the bedroom, so the video is black and white. But it clearly shows Hulk having fun with the girl, dressing up, putting on a bandanna, and leaving the bedroom. According to the online tabloid Gawker that published the video, Hulk's lover is the wife of his friend, radio host Todd Clem.
The jury in Florida awarded the American wrestler $115 million in compensation for the lawsuit against Gawker. Hogan's lawyers proved that the tabloid violated his right to privacy and the video wasn't just a part of a single news story.
Kylie Jenner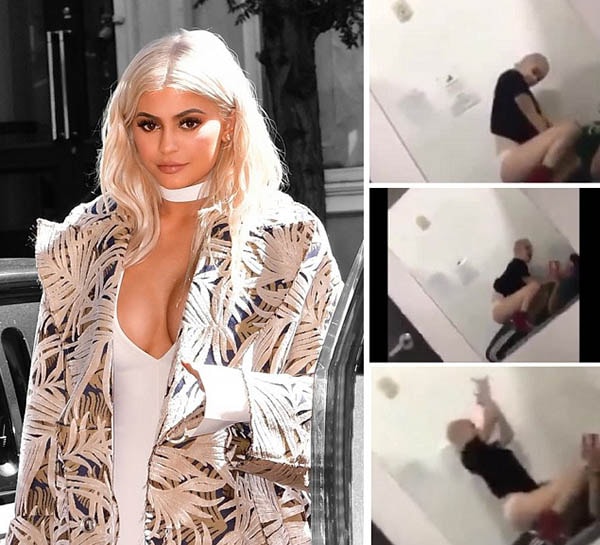 Loos like causing public scandals is in the Kardashians' blood, and the Kylie Jenner sex tape that appeared a couple of years ago proves it. Today, Kim is an exemplary wife and a mother of two, but her popularity began with a sex video that hit the web. In 2016, her sister Kylie found herself in the same situation. You can still find a video, in which the girl that looks like Jenner is having sex with a guy who looks like rapper Tyga, the model's ex-boyfriend. Despite that the video's quality is pretty poor, fans suspect that the model filmed it herself, put it on the Web, and now, she denies her involvement in this.
Carolyn Murphy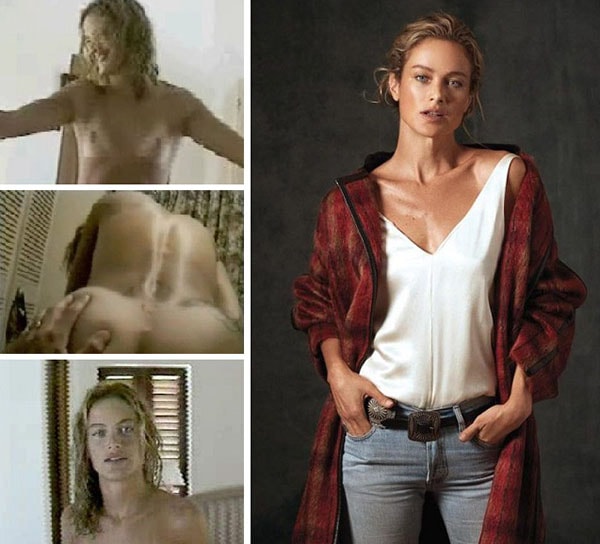 In 1999, this hot model made a home video with her former husband, Jake Schroeder. And as it often happens with top celebrity sex tapes, it was the husband who caused the scandal which, in its turn, led to extortion charges. But Jake was lucky to help the company he was working with to make money from selling the tape to pay his bail. According to the company's lawyer, Jake didn't commit any crime, as he couldn't commit extortion because he owned the video that he was going to sell.
Chelsea Handler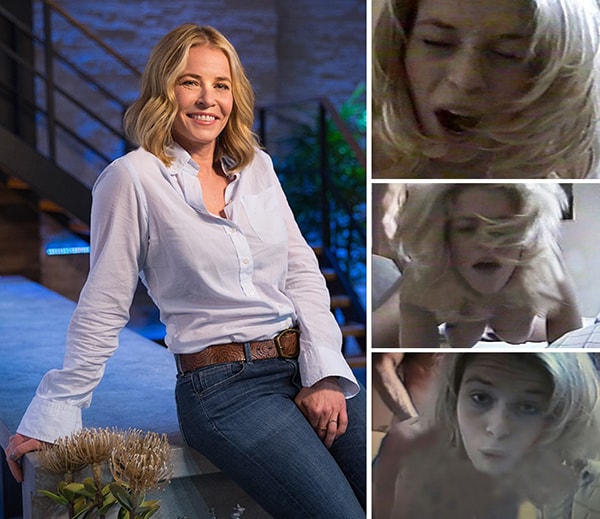 This story dates back to 2010, but, as it turned out, Chelsea's sex video wasn't a big deal. In fact, it was a joke. Handler confirmed it herself, saying that the tape that went online was a part of her stand-up comedy bit. When talking about the video during the talk show, the comedian blamed news websites for spoiling a surprise she prepared for her staff. If you're a celebrity, and your sex tape is leaked online, you now know what to say to avoid embarrassing excuses.
John Edwards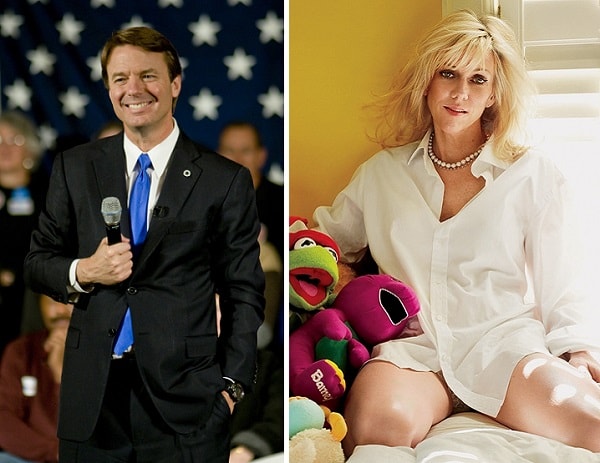 There's only one thing people love even more than best celeb sex tapes– politicians' sex tapes. The former presidential candidate John Edwards probably didn't expect his little affair with Rielle Hunter will make headlines. Moreover, it turned out that there's a pretty interesting video that proves their affair, and it was shot right in the middle of Edwards's presidential campaign in 20017. At that time, Hunter was pregnant with his child. But the worst thing about this story is that Edwards's wife was fighting cancer during that period.
Farrah Abraham
Next on our list of celebrity sex tapes is a video filmed by Farrah Abraham and adult actor James Deen. The tape went viral in 2013, and there's one interesting thing about it. Apparently, the former Teen Mom star wanted her fans to believe that she and Deen were a couple. This would make a video they shot look like a private tape that was leaked rather than released for bidding. But this wasn't enough for Abraham, and a year later, she dropped another kinky video of her. In addition to that, in 2017, this chick did a live stream having fun with some toys, surprising her fans.
Katie Price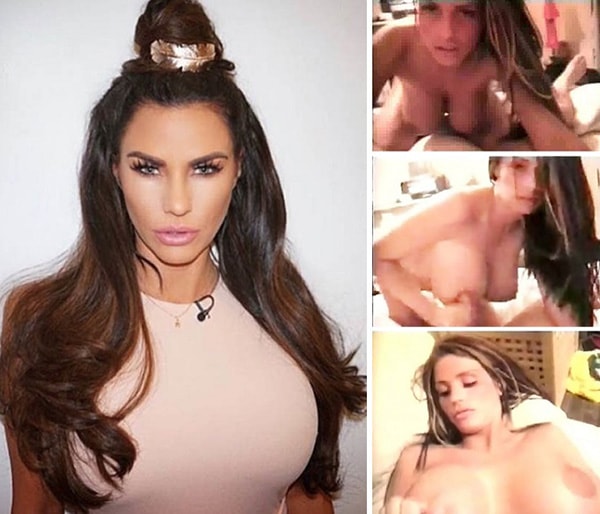 The last on our list of best celebrity sex tapes is Big Brother contestant Katie Price who shot an awesome home video with a DJ and singer Dane Bowers. The tape came out in 1999 when they were dating.