How to Have Anal Sex for the First Time
It is ideal to try anal sex when your arousal is at its peak. After all, the desire itself will be able to dismiss fears and increase the pain threshold.
Desire is a great and powerful force, yet it is better to know a thing or two about anal sex before doing it for the first time, so here are just some of the most important things to know.
So, how to have anal sex for the first time?
The anus does not release lubricant and does not have the same elasticity as the vagina. A man must insert his penis in the anus gradually so that the muscles of the anus are sufficiently relaxed. This rule always works, and not only in the case when it comes to anal virginity.
A condom is a prerequisite for anal sex because: the risk of getting an infection or AIDS during anal sex is much higher than during genital sex, because the walls of the anus are easily injured and the infection quickly gets to the bloodstream; even monogamous couples should not share bacteria; the presence of sperm in the anus can cause irritation of the rectum; and you should not forget about such non-standard cases, like getting sperm from the anus into the vagina, causing impregnation, it is quite rare but it can happen.
If you are simultaneously practicing regular sex and anal sex, the condom needs to be changed. These are two different environments.
For anal sex, there are special stronger condoms.
Just as on cigarette packs they write that smoking is life threatening, so we want to warn you of some of the pitfalls that this kind of sex holds in it.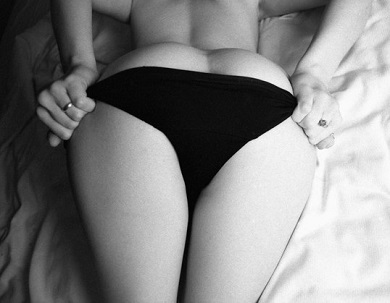 So, to make up your decision, whether to lose anal virginity or not, consider the following factors:
After anal sex, cracks and tears may remain on the mucous membrane. Until the next time they will either heal or become chronic, and then become ulcers or even hemorrhoids …
With active anal stimulation, the sphincter that retains gas and feces may stretch or rupture …
The first experience of anal sex is unlikely to be painless. Therefore, it is not necessary to go too far with your first anal sex. Easy penetration, by the way, will be ensured by the abundance of lubricant. Keep it in mind. It is better to spend more time on the learning process than to recall anal sex with a shudder. In the future, you will be able to let go of your fear and learn to relax your muscles. And it will be a lot easier to receive pleasure this way.
How to Prepare for First Time Anal
I want to talk further about importance of lubricant in anal sex. Be sure that you have a high-quality lubricant in sufficient quantities (preferably with anesthetic) and lubricated condoms. Lubrication is obligatory – it will reduce not only the risk of condom breakage, but also the risk of injuries, because the colon is almost devoid of natural secretions similar to those produced by the vagina. Experts and simply experienced people advise, before penetrating the anus, "walk the path" with a finger, which will make it possible to prepare for a contact with the penis and get used to new sensations.
How to prepare for first time anal? The use of high-quality anal lubricant will help protect sensitive mucosa from possible infections, the appearance of microcracks and irritation. Anal lubrication relieves pain and relaxes the muscles of the anus.
Women during the penetration of the sphincter should be as relaxed as possible – do not squeeze your anus, because the pain will only increase. If during the contact the muscles are squeezed, it is necessary to calm down and wait a bit – after 10-20 seconds the muscles should relax again.
To best prepare the anus for sex, you can use such sex toys as butt plugs. These accessories are designed specifically for the gradual adaptation of the muscles of the anus to a foreign body. In addition, they contribute to the stimulation of the nerve endings of the anus and cause additional stimulation.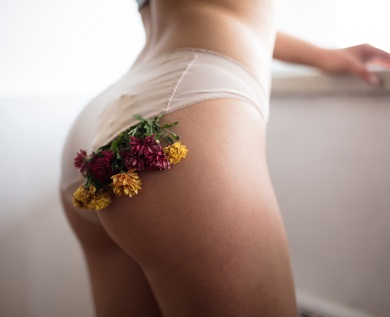 Remember: all actions must be performed gradually and slowly. Anal sex should be much slower than the vaginal, there is no need for fast movements, because the space is much tighter than in the vagina, and thus for the tangible effect even the smallest movements will be enough. In addition, the intestine is thinner and more sensitive, sudden movements can be dangerous.
One more thing: anal sex is the most dangerous in terms of the transmission of genital infections, in particular, HIV, so if you are not 100% sure of your partner, you must use an anal condom. It is thicker than usual and, in addition to the protective function, will allow you to be sure that the penis does not get dirty (this can lead to its infection). It is necessary to change the condom after each act, and wash your penis after every contact with anus. For greater confidence in safety of the process you can use special condoms – thanks to the special material with which they are made, such condoms do not wear off during intercourse.
Best Position for First Time Anal Sex
Experienced partners with time make up their favorite positions for anal sex. While experimenting is great and all, there has to be a position that suits the needs and desires of both partners. Combination of different anal sex positions is a great tool in the arsenal of any couple that succeeds at differentiating their sexual life, but, if you are new to such a process, then we advise you to stick, for the first few tries, to common and ordinary positions for anal sex.
Remember that it is more difficult for a woman to enjoy anal sex without additional caresses. Therefore, the best poses for anal sex for a woman are those positions that are suitable for convenient stimulation of the clitoris and other erogenous zones of the body.
If your male partner is a proud owner of quite a large penis, then an incomparable pleasure to her will bring the "snake" position. A woman should lie on the belly, split her legs. A man gets on top and gradually sticks his penis into the anus. The convenience of the "snake" position is that it makes it very convenient to combine the stimulation of the anus and vagina.
"Snake position" can be a convenient option for a couple of "to warm up" before positions that are more difficult.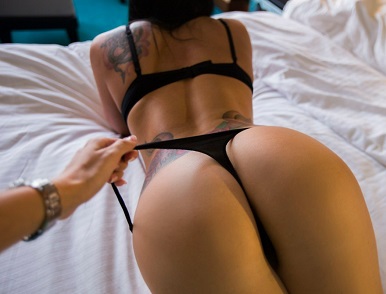 The girl lies on the edge of the bed, lifting her legs, which are wrapped around her partner and the man slowly inserts the penis into the anus. This position allows partners to look each other in the eyes, which gives additional pleasure from close psychological contact.
And now, as we've mentioned above, when answering the question of "how to try anal for the first time", you should go for something safer, like the position called Deep Impact. This position is quite simple, it is quite intuitive, while it may not be the most exciting thing in the world, as it is a lot like the missionary position, but it is a good position to start your experience with anal sex. This position is suitable for a passionate girl who wants to get maximum pleasure from anal sex. A woman lies on her back, lifts her legs and puts them on her partner's shoulders. A man kneels in front of her, gets his hands on her thighs and inserts his penis into the woman's anus. This position doesn't allow for anything to go wrong, it is quite simple, straight forward and allows a woman to focus on receiving pleasure, rather than moving and pleasuring her man.
In principle, when asking yourself, what is the best position to have anal sex, know that each couple chooses their favorite positions in accordance with personal taste preferences. The main thing is to discuss this option in preparation for anal sex for the first time. And then you can experiment, invent, try out new things. In fact, such sexual intercourse is no different from other intimate options. It is likely that this kind of sex will bring more pleasure than traditional. And for this to happen, it is advisable to follow all the tips and tricks mentioned in this article.
Before you go to bed, remember that the most complete sensations of sexual intimacy are achieved by the careful attitude of partners to each other. Study your bodies, do not forget about spiritual connections and be filled with sincere feelings.
 Best Positions for Anal Sex
 So, which anal sex positions are best to choose? Here are some good anal sex positions you should check out!
Doggy Style. Widely considered as the easiest position for anal sex. It is quite simple and intuitive, one of the best positions for anal sex for beginners. The only negative that in this position you need to choose the angle at which the process will be as comfortable as possible. It is best to lie on the bed, and get your butt raised upwards, in such a position there is less pain involved.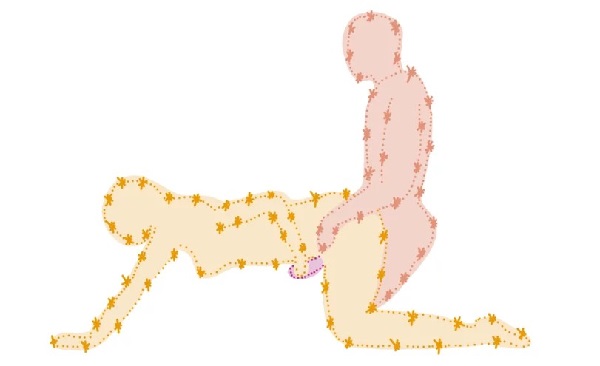 This is the best position for anal sex for couples who have already had anal sex experience or in the case of a small penis of a man. A woman leans on her elbows and knees. A man kneels behind the girl, hugs her waist and inserts a member between the buttocks. You should not practice this position if a woman has anal sex for the first time.
This position is suitable for any size of a penis and perhaps is the most comfortable position for anal sex. A man lies on his side near the girl, who is in the same position, but with his back to him, and he inserts his penis into her. This option is good because it is not tedious, and it allows for partners to show their affection for each other, involving hugs, kisses and other caresses.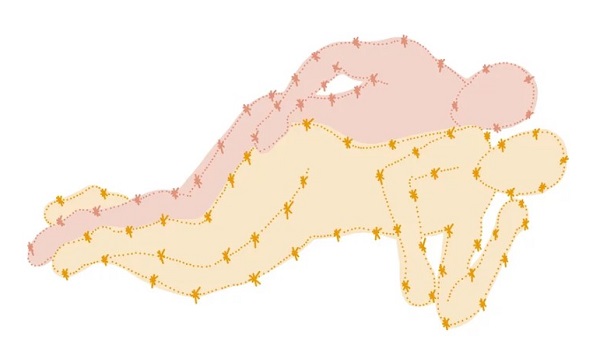 This position is good because the girl has the ability to control the speed of insertion, impact of friction and the depth of penetration of the penis. A man lies on his back and a woman, having spread her legs, sits down and inserts his penis into her. And then, when the penis enters the anus to a certain depth, a woman begins to move up and down.
Here is some information for the more experienced of people. According to many sexologists, the best positions for anal sex are those when a woman has full control of the movement. If a man is lying down or is sitting, and his woman herself plunges her ass onto the penis and with smooth movements sets the tone for the process, it will become easier for her to control the process and follow her sensations in order to get strong pleasure.