Content:
Probably no one would argue that it's just a matter of time until cute, ultra-realistic androids, like Ava from Ex Machina, hit the streets. While ten or so years ago, we could only fantasize and speculate about whether sex with robots becomes a reality or not, now, we seem to be approaching a definite answer. And the success of the American adult dolls maker Abyss Creation, which is already selling smart RealDoll sex robots, is a solid proof of this.
No wonder why there's so much hype around androids for adults. They never get on your nerves, don't cheat, and, more importantly, they're always ready to make your every sex dream, even the dirtiest one, come true. It's not that hard to imagine that, in a decade, they'll be able to keep a conversation going no worse than a living person. No matter how exciting or frightening the future is, it's already here. Here's all you'd like to know about sex robots.
Sex with robots: different approaches and thoughts
As practice shows, the most loyal supporter of new technologies is the adult industry. And some believe that realistic sex robots, just like adult video games and VR porn, will inevitably have a negative impact on people's minds. For instance, when dealing with a real partner, porn-lovers may misinterpret intimate relationships because of simple ignorance. They don't know what a sex partner expects from them in real life and how to win their attention. So it's almost clear what the reaction of a robot-lover to traditional sex will be if they switch from a toy to a living person.
It's probable that a generation grown up surrounded by smart sexbots will have a different attitude towards intimacy. Robots will learn to remember their owners' preferences to realize the most peculiar desires. Besides, sexbots have other advantages: you'll never get STDs from them; they don't expect courtships and respect from you. Once a person gets used to this, they won't want to return to traditional intimate relationships that require a lot of effort. As a result, sex robots technology will make it hard for people to find a common language with each other.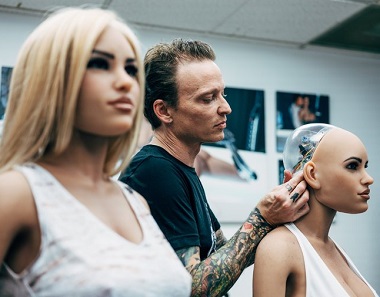 It's also possible that some will become jealous of robots. Today, we already feel inferior to them in many ways because machines can replace us any day. Plus, we might begin to see people as a set of parameters and needs that need to be satisfied. What would love look like?
What will happen if someone invents a robot capable of predicting a person's needs, giving them a feeling of warmth, security, and love, and acting according to their habits? A sex robot will become some kind of drug. There will be no need for intricate, faulty human relations.
The creation of a robot that simulates every aspect of sexual intercourse will be a real dystopia, with no place for true relationships and real sex. In the end, a person will end up in a "cocoon" together with their robot. The machine will care for them, protect their self-esteem, etc. The need for forming love relationships will disappear; people will forget how to give, as they will only take. Why bother interacting with living beings when you can just buy sex robots?
What can sex bots give us?
Now, robots can be useful for medical purposes. For example, if a person has problems with premature ejaculation, little sex experience, or if they have experienced psychological trauma, a surrogate partner may help them relax, understand what they want from sex, and learn to satisfy themselves.
Apart from that, sex robots with artificial intelligence can give us freedom of choice. They are the answer for those who'd like to always have a partner by their side despite having issues with human interaction.
Campaigns against sex robots
With so many concerns and negative consequences surrounding sex robots, not everyone believes that they can bring something positive. For instance, in 2015, British activists launched a campaign calling for a ban on the development of robots that can be used for sex. Campaign initiators called for the development of ethical norms in the development, production, and use of robots.
Female and male sex robots are becoming more and more realistic, acquiring additional features and even AI. The focus of manufacturers is shifting towards making bots as human-like as possible, without conducting any study to uncover their detrimental impact on society. High demand and the absence of legislative restrictions create perfect conditions for this.
Supporters of the campaign claim that sex-robots with AI threaten the future of mankind, as they become another reason for the degradation of human relationships and the decline of human empathy. They increase the popularity of prostitution and make people perceive sexual relations as something soulless and mechanical.
In the same year, US activists also launched a campaign for a total ban on the development of sexbots. Its authors hoped that their project would provoke a wider discussion on the development of sex robots their potential impact on society.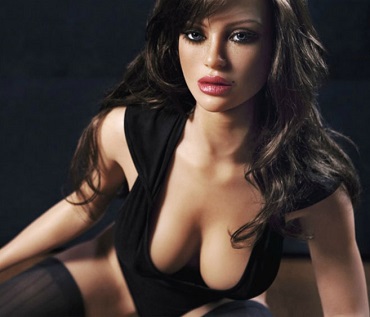 The project's official website says that the development of sex robots and the support of ideas that justify their production will further enhance the process of perceiving women and children as objects. Besides, like their British fellow-thinkers, they suggest that the development of sex robots will reduce human empathy which can only be developed through relationship experience.
The authors argue that the development of ethical technologies, reflecting the principles of dignity, equality, and freedom, is critical for the development of human society. The campaign calls on scientists and engineers to refuse to help sex bot manufacturers by not giving them software, hardware, and ideas.
Sex robots in use
So, we now know that love bots are always ready to satisfy any desire. They ever say no, they don't sleep, and they don't complain. And we also learned that a lot of people already hate them because they're a threat to humanity. But how do sex robots work? Let's take a closer look at them and try to figure out if they really can replace human passion and warmth.
First of all, the parameters and capabilities of robots depend on the manufacturer. Most modern models look more like inflatable sex dolls than robots with AI and advanced functions. Elastic, human-like skin, medium height, hair, and makeup create a good impression, but the movements and bodies of these toys are still far from perfection. Some robots are able to follow the movements of a user, make erotic sounds, and even speak freely on certain topics, but they're still a rarity.
Among the basic capabilities, the best are the abilities to talk with a person and perform certain actions: rotate the head and move the lips. Some robots are so advanced that users can actually "turn them on" by touching the erogenous zones: thighs, breasts, hands, and so on. When "aroused," the robot begins to moan and say intimate stuff, using the voice activation system. There are also models that are able to simulate orgasm, respond to human touch, and determine when a partner is ready for ejaculation.
But that's about all that sex robots of 2018 can do. Imitation of relationships is the peak of their capabilities. So sex with a robot would rather be "one-sided" and devoid of a feeling of deep connection, love, and tenderness.
Best sex robots
Harmony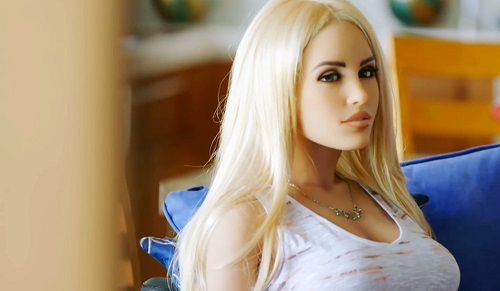 The list of the best sex robots begins with the brainchild of a Californian company Abyss Creations which has been creating anatomically accurate human sex dolls within the RealDoll project for more than 20 years. Harmony is an artificial intelligence which the developers call the "sex assistant." In fact, she's nothing more than a piece of software that can be installed on any artificial body. And Abyss Creations has a lot of hot bodies. The software will cost thrill-seekers just $20 a year, but the robot itself is quite pricey.
The bodies of robots are created so carefully that you can even see veins through their skin. Sex androids are a bit cold and slightly sticky to the touch because of silicone. Harmony is able to keep the conversation going, although she's not that talkative.
Samantha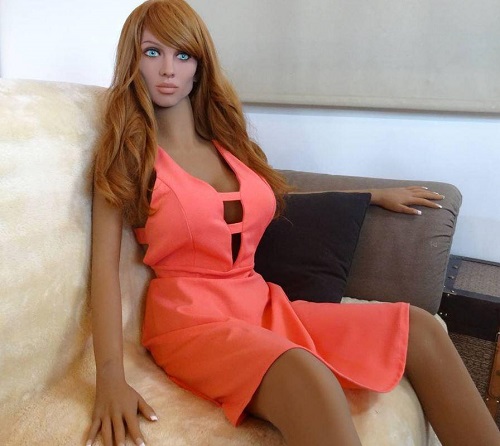 This one's also an AI which is able to "enjoy sex." At least that's what its creators say. Samantha is just the name of the model; her owner can rename her any time. Since Samantha is just an app, her body is fully customizable. The user can choose hair, eye, and skin color, as well as the shape of the lips.
Samantha's author is Dr. Santos, an engineer from Barcelona who has been researching nanotechnology, biotechnology, and materials science for the last ten years. Samantha has three levels of sexuality the user can choose based on their preferences. Samantha will gladly adapt to your mood and be romantic, sweet, or sleepy. She may want hard sex or be playful and soft. If you want to see advanced sex robots in action, google her.
Z-onedoll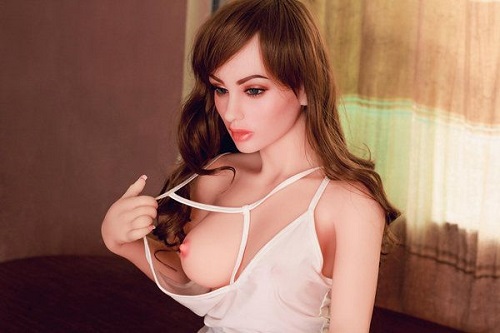 The Chinese company has been selling this cutie since 2016. The robot doesn't have a wide range of movements: she blinks, moves her eyes, and makes sounds during sex. That's all. Using the app, you can adjust the movement of her eyes, blink rate, and even body temperature. You can even have a sweet chat with her if you happen to know Chinese.
Orient Industry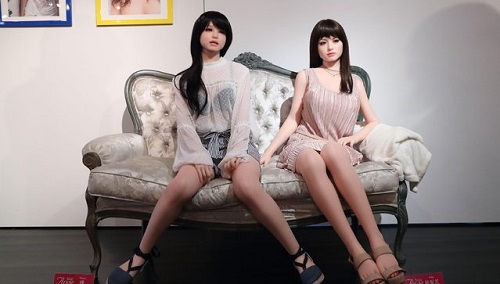 This one isn't actually a robot. Yes, it's just a silicone sex doll, but some modes look so realistic that they'll give you the creeps. The Japanese company Orient Industry knows what a doll-lover needs. Like other companies, Orient Industry offers customers to customize the body of their androids: breast size, hair and eye color, finger mobility, and much more.
Roxxxy
Roxxxy is the first sex robot in the world. She was presented at the Adult Entertainment Exhibition in Los Angeles. This beauty can recognize movements around her and turn her head; although she can't yet walk and strike intimate poses by herself. But she's able to talk on any topic you like and simulate orgasm. Roxxxy's body contains sensors that respond to touch. But what's really interesting about this bot is that it has another version, a pioneer among sex robots for women called Rocky.
Japanese sex robots
Japanese technology is far more advanced than Western when it comes to robotics. Besides, the Japanese are devoted fans of sex dolls. The combination of these two facts creates great conditions for sex robot development.
Not so long ago, a team of Japanese engineers has created a unique sex bot with AI. Its uniqueness lies in its functionality: the robot is able to switch its "gender" and have sex with both men and women. The robot knows how to kiss and hug a partner. Currently, it's in the process of mastering oral sex techniques.
The hands of the robot are made of fabric which is almost identical to human skin. The robot is even able to sweat. Apart from that, thanks to a few improvements, it can do a massage.
Bottom line
Sure, modern sex robots still have a long way to go. But even at this stage, they can both become a useful tool for those who are looking for intimacy and pose a threat to the way we see relationships. Either way, they are an incredible breakthrough. Besides, we see sex robots being made to work in factories. Why not have one in bed?