It has long been proven – the female orgasm is not only pleasant but also very useful for women's health. In the process of discharge, higher doses of hormones are produced, including estrogen and testosterone. Due to the climax, the work and condition of bones, muscle tissues, and cardiovascular system are improved. A woman looks younger. And people who regularly have sex are less likely to get flu, colds and get depressed.
It is unfashionable to be frigid. Therefore, many women, after watching erotic movies and having read love stories, try to be as erotic and active as possible. Thus, today we will discuss the following problem, how to make a girl cum?
About Female Orgasm
To reach the peak point, it usually takes a woman from 10 to 20 minutes. Before the orgasm, pleasant warmth spreads around the intimate area – thanks to the increased blood flow in the pelvic floor area. The labia and clitoris swell noticeably, increasing in size (although at the very moment of orgasm, the clitoris gets drawn inside, shrinking in the process).
The walls of the vagina emit a sufficient amount of secretory lubrication, ensuring the comfort of the process. The vagina is lengthened, the uterus is tightened, the muscles of the whole body tighten. Heartbeat becomes more frequent, blood pressure rises, and this is one of the reasons why you should have a good physical form. In the end, the body reacts to the onset of the peak moment with a series of contractions of the muscles of the vagina, uterus, and anus. All this last on average from 3 to 15 seconds.
As a result of the complete mobilization of the endocrine glands, dopamine, endorphin, oxytocin, and many other substances enter the blood. And if endorphin produces euphoria, and oxytocin makes any partner excited by a simple touch, creating a sense of trust, then dopamine is the most "feminist" chemical.
Dopamine gives women a sense of freedom and a feeling of self-love. However, dopamine is associated with the expectation of a reward and therefore it is released into the blood when we look forward to quality sex. However, if frustration from intimacy becomes chronic, the dopamine arrival mechanism simply breaks down. It can result in reduced libido, apathy, and even depression.
Why Women Don't Have Orgasms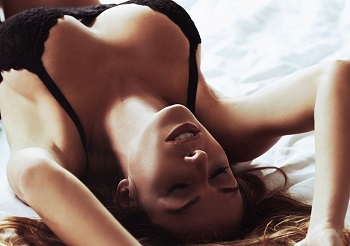 Problem with health
The ability to experience unforgettable sensations in sex much depends on the physical condition of a female body. Their orgasmic experiences are affected by the following range of problems: any chronic disease, diabetes, thyroid disease, various neurological disorders, hormonal deficiency, especially androgen deficiency, pathology of the pelvic organs, injuries, toxic effects (alcohol, drugs, tranquilizers, antidepressants, antihypertensive drugs), etc.
Sexual trauma
Sexual abuse is a fairly common phenomenon. Examination shows that one in three women and one in six men is the victim of sexual abuse. One in four women can become a rape victim. Such violence has many manifestations in a person's adult life. One of these manifestations is the difficulty in getting pleasure from sex.
Personal factors
You will not envy men whose chosen ones are "obsessed" with certain prejudices and negative attitudes towards men and sex, "You all have only one thing in mind!" etc. To give such a lady pleasure in bed is possible only after a course of psychotherapy. Some women are afraid of losing control over their behavior during orgasm, so they strongly oppose it. Low evaluation of their erotic attractiveness also does not give them any sexual appetite. The personal factors also include the presence of an intrapersonal conflict in a woman and dependence on public opinion.
Problem with partner
No matter how sad it sounds, but many even mature men, just do not know how to give a woman pleasure. But there are also those for whom only their own satisfaction is important, and they ignore the needs of their female partners. A woman cannot reach orgasm without getting the attention of a partner. Of course, there will be no regular orgasms if a man has an impaired sexual function, for example, unstable erection, premature ejaculation, chronic prostatitis, etc.
Best Sex Positions to Achieve Female Orgasm
Thus, if there are no issues in sight, then how could a woman not be able to receive an orgasm? Well, she doesn't feel comfortable in whichever the position you prefer, maybe she wants to try something different, but her man is just too reluctant in this. This is unacceptable, and both partners should be able to reach orgasm, thus, some changes have to be made. You should experiment in bed, add some new positions to your "arsenal of pleasures." How to make a woman reach orgasm?
Here are some of the best positions for her out there.
Rider
How to perform?
There are two important factors to it. How a penis works and which parts of it are the most sensitive?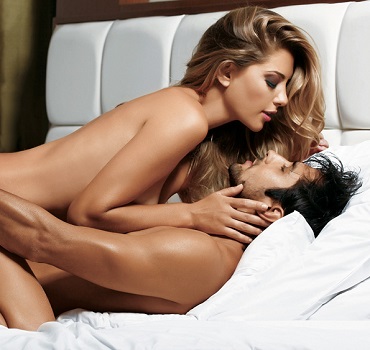 I think any girl knows that the most sensitive part of the penis is the glans. But the glans is far from being uniform, that is, not equally sensitive in its different places. The most sensitive areas are the rim (convex edge of the glans, which goes around it around the entire circumference), cheeks and bridle. By understanding this, a woman can consciously make movements for more intensive stimulation of a particular area of the glans.
What parts of the penis, at what position of your body and at what movements are more stimulated?
Here it is important to understand all the nuances that go into this position, as different approaches stimulate different areas of the vagina and the penis. If a girl, for example, sits on top of her partner, facing him, the stronger she will bend over him (forward), the more intensely her back wall of the vagina will be stimulated with the front of his penis glans (cheeks and bridle), which is the most sensitive. If a girl, on the contrary, leans back, then a penis mainly interacts with the front wall of her vagina (where the G-spot is located) but with the opposite outer side of the glans of a penis, which is less sensitive.
Why does it work?
Erogenous zones are all within reach of a man. In the missionary position and doggy style, some of your erogenous zones are out of the game, and the rider's position allows you to use them all without exception.
Touches, kisses, stroking each other during sex cause sensations of a completely new, higher level, a woman can gently bite a man's nipples, kiss, lick, slightly scratch his chest and stomach, squeeze the inner thighs.
Gravity is on your side. When a man lies or sits on the bed, and a woman is riding him, the pressure of her body allows a man to move even deeper inside. This not only gives both partners a lot of pleasure but also has a positive effect on a man's self-esteem.
Variations
The first one is called "reverse cowgirl." A woman should down on her man's cock with her back turned to him, and slightly lean forward.
The second one requires a bit more effort from a woman. From the classic "rider" position, this one is distinguished only by the fact that the woman's legs are extended, and her feet lie near the shoulders of a man. A woman should lean back a little and rest her hands on the bed.
Doggy-Style
How to perform?
Well, this is perhaps the most intuitive position ever. A woman gets on her knees, leans forward and spreads out her arms, giving a man control over the situation. A woman is still involved, she can keep the rhythm going, but that is pretty much it.
Why does it work?
This is the classic Kama Sutra position: the doggy-style position is good because it provides maximum stimulation of the G-spot without any effort, and there is something primitive in it, and this excites many girls out there.
Variations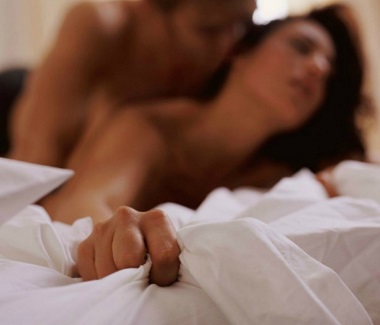 Do you want to spice up the old doggy-style with something new? You can have sex in doggy style in front of a mirror! A woman may ask her man to lightly slap her on the buttocks in the process! However, if you both prefer your sex to be more romantic, a man can now and then gently stroke his woman.
Missionary Position
How to perform?
This is a classic position, even those who haven't got the pleasure in this position are pretty proficient with it, it's that simple. It would seem that this position does not allow for any female initiative at all: the man does everything, and female's participation consists of just acting. This is only partially true, but yes, it doesn't involve lots of creativity on the side of a woman.
This is the position (according to the idea of Christian missionaries) in which a woman shouldn't do anything at all, but women enjoy it a lot because in almost all of its variants both the clitoris and the G-spot are stimulated at the same time, so that when a woman reaches an orgasm, she doesn't know whether it was a vaginal or a clitoral orgasm.
Why does it work?
The most important advantage of the missionary position is its romantic component. You can look into the partner's eyes, kiss each other, whisper various nonsense in the partner's ears, hug and caress. On the other hand, a man can feel somewhat lonely in this position. True, a man gets tired of this power after a while, especially if he supports his woman with his arms. Another upside is this: a woman gets her clitoris stimulated quite a lot in this position, which means that the likelihood that she will reach orgasm increases. Also, it is the perfect position for lazy people because it does not require special flexibility, sexual experience, and it's not too tiring. It is most convenient for partners who make love for the first time as well as for virgins of both sexes.
Variations
Most variations involve a simple pillow, it can be placed under a woman's lower back or her head, whichever she finds to be the most comfortable. A woman can cross her legs behind a man's back, this way her vagina gets tighter, thus it makes it more enjoyable for both partners.
Open-Legged Spoon
How to perform?
In this case, a woman lies on her side with her back facing her partner, and a man embraces her from behind, hugging her breasts and hips. It is in this position that partners can easily have sex after just waking up. This is facilitated by the morning erection of a man who is not fully aware of his actions, trying to more closely pull over to the partner's buttocks and place his penis between her thighs. Feeling the desire of a beloved man, she slightly bends and lifts up the leg, allowing his penis to enter deeper.
Why does it work?
The Open-Legged Spoon position, when it comes to morning sex, and, in fact, at any other time of the day or night, allows a woman to relax and have fun, and I think that this position has been created just for that.
A man's hands are practically free, and he can caress the woman's clitoris with one hand and stroke her nipples with the other. Women are extremely fond of this position since it is easy, comfortable and allows for lots of variations to be implemented.
This position provides a man with the opportunity to caress his woman in all possible places, and a loving man will definitely take advantage of this without having missed her belly, neck, ears, and so on.
Variations
Sometimes it is worth changing this position a bit, as this will bring more unique experiences into your sex life. For example, by making love on a side, a woman can hug her boyfriend's legs with her own ones and bend. This simple trick will allow her partner to make deeper thrusts and increase friction.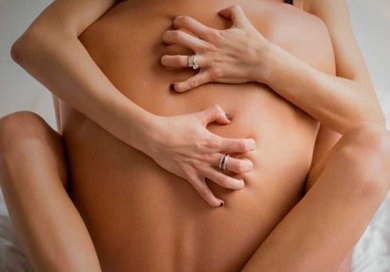 The second variation is designed to make a pause and stretch the process of making love. If you feel that you are a little tired, roll onto your side (try to do it as carefully as possible so as not to interrupt the thrusts), twist your legs as if you are two spiders and slowly move gently caressing each other.
Lotus Flower
How to perform?
In the Lotus position, a woman needs to sit on her man, clasping his legs. A man can cross his legs or straighten them out if he wants to. You can experiment on a bed, sofa or even on the floor.
Why does it work?
When a woman is pregnant, the level of female hormones and estrogen increases, and she gets horny, you should think about what position you should choose for sex during this period, the lotus position happens to be ideal for this situation. The Lotus Flower position is good because both partners can control the rhythm and speed of the penetration.
Variations
There is also a variation of the lotus position in which the man is on top. It seems to be that there is no difference in this. A man is lying on his partner or is holding his weight on his outstretched hands. But there is a difference – a lot depends on the angle at which the hips of the partners are located, the depth and angle of penetration is also quite important in this.
Conclusion
While a man's orgasm is, generally speaking, quite a straight-forward thing, a girl's orgasm is a lot more complicated, as you can see. There are so many important things, which you should consider helping her achieve the best orgasm, proper stimulation of the erogenous zones, g-spot, clitoris, and then there is emotional engagement, lots of caressing, prelude and etc. The amount of knowledge that a man should have to be truly proficient in sex can be quite discouraging, but don't worry. The most important thing in sex is an emotional connection, true love brings more stimulation than any sexual position.