How to register on Elite Singles? This question is asked by thousands of Internet users who have decided to overcome shyness and, finally, get to know someone via the Internet. This service, which brings together many sites for dating, is widely known throughout the world. Elite Singles lives up to its name. More than 82% of the participants have a degree. Therefore, it has established itself as the best service for searching for highly educated people on the Internet. At the moment, the site has more than 13 million users. People use it every day both in order to find new interesting acquaintances for themselves and to chat with friends they have already found. But how to do everything right? Let's try to figure it out!
Of course, every newcomer will be interested to know how the registration of a new profile takes place in Elite Singles. Well, there is nothing difficult in it. The developers even provided easy options for this.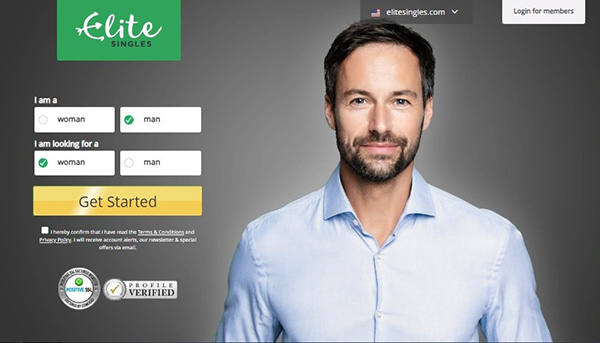 To register on the dating site, fill out a short form on the start page. Specify your gender and gender of a person you are looking for. This is how Elite Singles sign in page looks like.
Provide your email address and set a strong password to protect your personal data.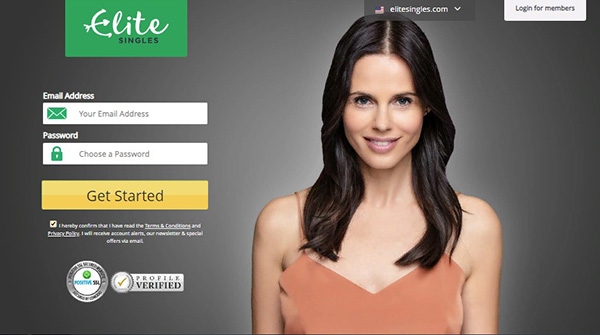 Read the User Agreement and Privacy Policy. User agreement comes into force from the moment of registration. Read carefully Elite Singles cost paragraph.
Click on "Get Started."
Confirm that you are not a robot.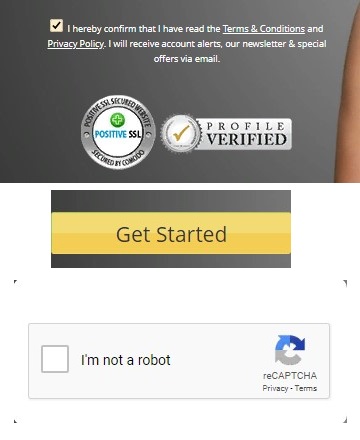 Press "Continue" to start a test in Elite Singles free trial.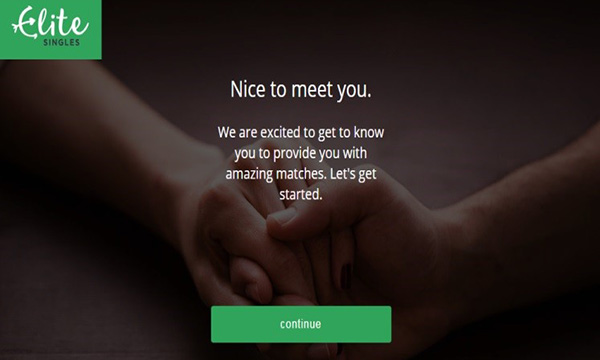 Confirm your gender.
Choose the gender of a person you want to become acquainted with.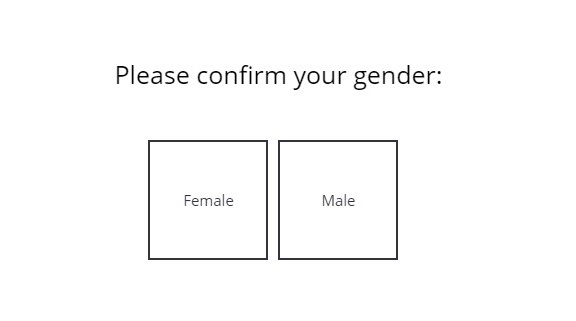 Specify your date of birth.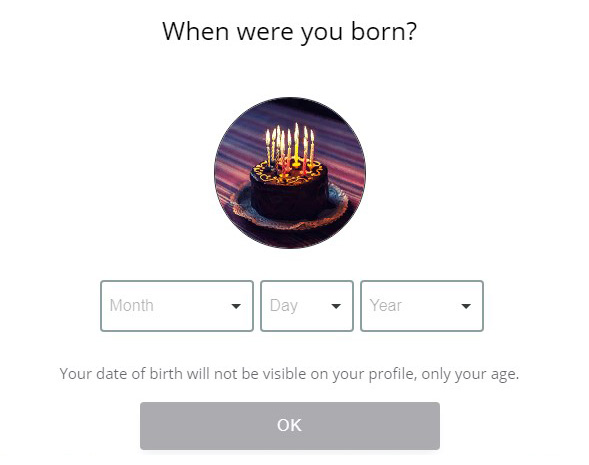 Answer the questions about you and your desired partner. The test consists of sections about your lifestyle, personality, and preferences in relationships. Your answers are converted into points and counted in the final result, which is compared with the results of other users. On the basis of this comparison, as well as the preferences you specified, candidates for dating are selected. You will have to answer questions such as the importance of the partner's age, your education, profession, weight and height, favorite season, religion, appearance, ethnic group, character traits, favorite food, who should pay on a first date, things that are important in a relationship, and so on.

If you made a mistake, you can always return to the page you want to correct, clicking the arrow in the top left corner of the browser window.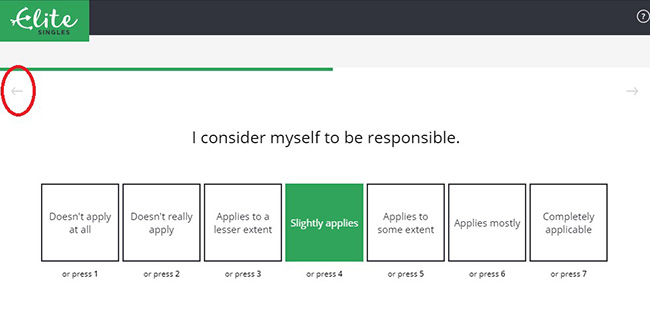 You can pause the test at any time and continue later. To do this, click on "Logout."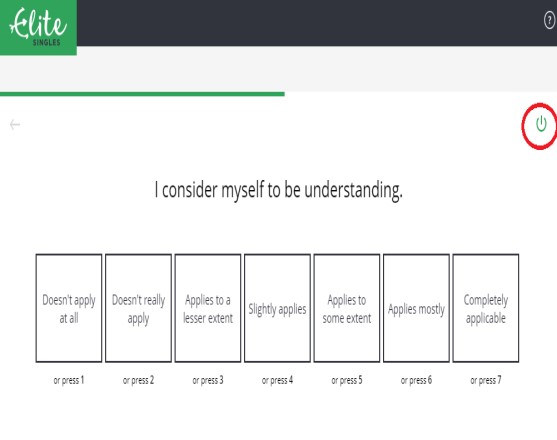 Then you continue the test from the place you have left off. If you don't complete the test within 15 weeks, all data will be deleted from the system.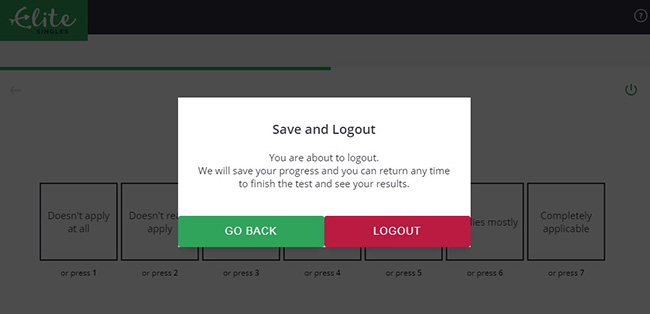 When passing the test, specify your real name. This will help in finding a loved one.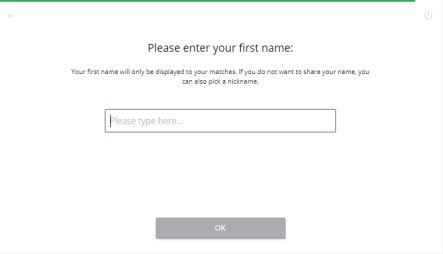 Choose the place where you live and then the distance you are ready to travel to.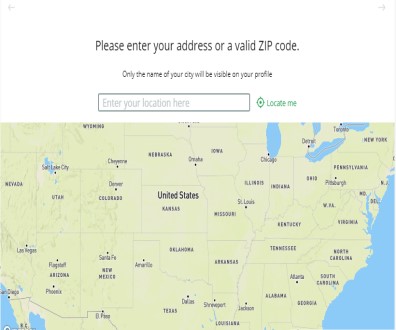 When you see this window, it means that you have finished the test and can start dating. Congratulations!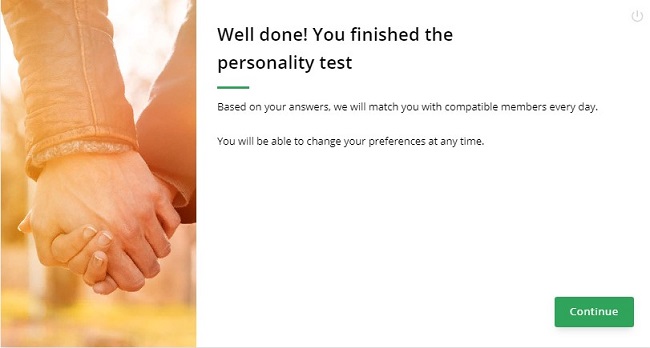 Immediately after registration, you should upload your photos (at least, one of them). You can upload it from your computer or from the social network. It is better to upload your original photos, as moderators are especially picky about newcomers. If the photo is obviously not yours, then you can easily run into a ban list. Try to upload good, high-quality photos. After all, thanks to the personal photos, users of Elite Singles will be able to notice you.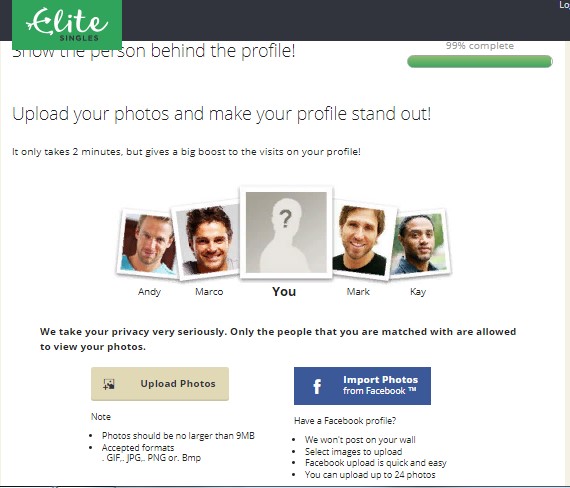 While the program is looking for a match, you have an opportunity to answer some more questions.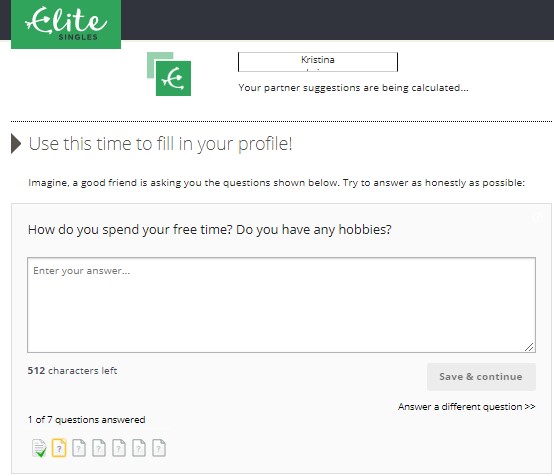 When the registration is over, you need to click "Login for members," enter your data and start online dating. The site selects the most suitable matches for you and offers them as potential partners. This method of finding partners is based on a mathematical model that processes the data of the future life partner, e.g. personal information and preferences.
If you are a busy person or it's just much more convenient for you to get acquainted through the application on the smartphone, then you can download Elite Singles in Play Market or App Store.
In order to use the automatic Elite Singles login system, you should go through all the same steps as on the computer. There is nothing complicated about it. Just download the app and follow the prompts. In 10 minutes, you will chat with your potential partner.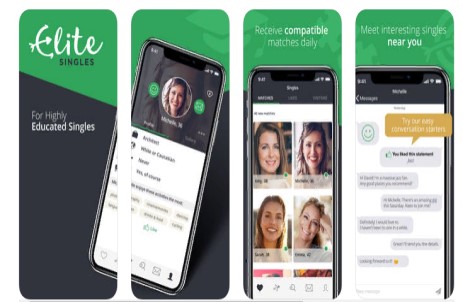 If you have any questions at the stage of registration or use of the site, you can turn to the customer support service. It will be necessary to describe the essence of the problem briefly, but, at the same time, as fully as possible.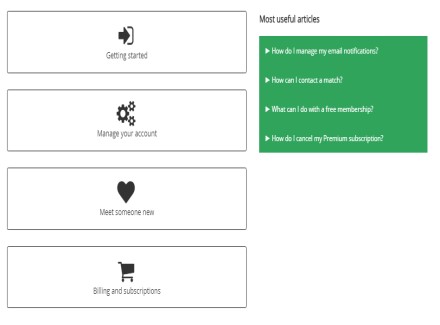 Elite Singles Review
So, what is Elite Singles? This is the dating site that is designed to communicate and search for new acquaintances. Accordingly, many profiles are real, and data is protected. Is Elite Singles free? Yes, it is if you don't subscribe to its membership. So, it can be used for free, which is important for modern users. To make it easier for other users to search, you need to provide more specific information. In this case, more people will be interested in you. Having installed the application on your smartphone or registered on the site, you need to be ready for honest and open communication. Don't be afraid of anything. Communication will be as fluent as if everything happens in real life. It is easy to use Elite Singles. Even a novice can understand its interface because the design of the site is simple and straightforward. You can meet a soulmate anywhere in the world.
The site has the following features according to Elite Singles reviews:
You can find a soulmate of any gender here.
You can get the information about users who have viewed your profile.
Communication on the site is provided in compliance with all security measures (protection against spam, fraud) and confidentiality.
Blog articles are written by professional psychologists according to participants' topics of interests.
This is an international website that is available in many countries.
Most likely, you will find your soulmate in a month.