What is Zoosk?
Zoosk is one of the biggest and most popular dating sites in the world. It has a user base of more than 40 million people from all around the world, which send 3 million messages every single day. This is one of the few sites that offers its users to register on the site through many popular networks, such as Facebook, Google+ and others, as well as to communicate and get acquainted with the users of these networks.
Acquaintances on Zoosk are possible with people from all around the world: USA, Canada, Australia, Italy, France, Spain, and other countries.
But how do you get started on the service? Is it hard? What information should you fill and what will be required of you to register your account? Now we will now describe this process in detail.
The Registration Process
https://www.zoosk.com/ is the main registration page, from the very beginning you can see lots of different information and ways of getting started with the service. It is also the Zoosk login page.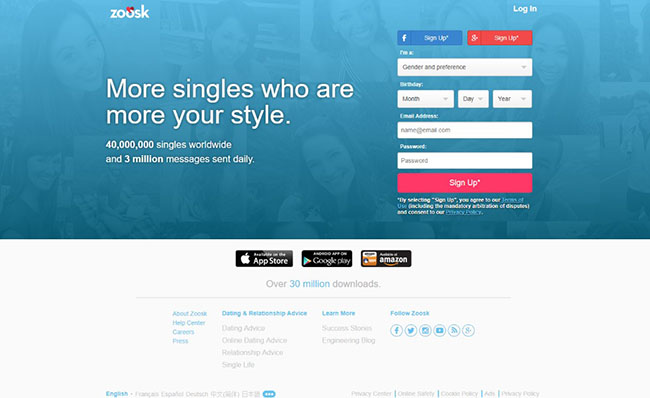 Among all the ways that you can get registered on the service – the Zoosk sign up is available via smartphone apps on App Store for all of the iOS users out there,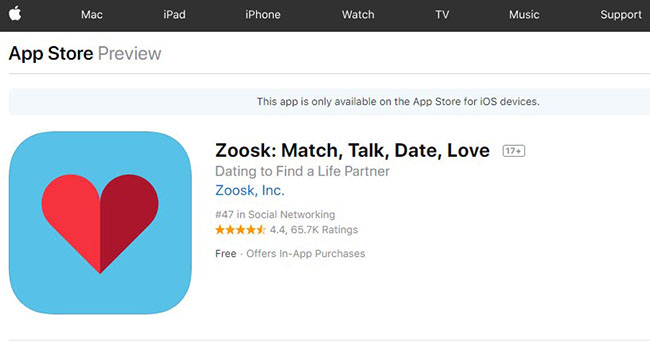 Play Market for everyone who uses Android smartphones,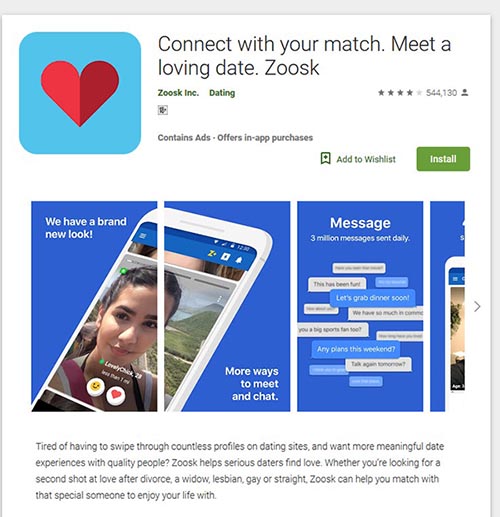 the Zoosk app is also available via Amazon.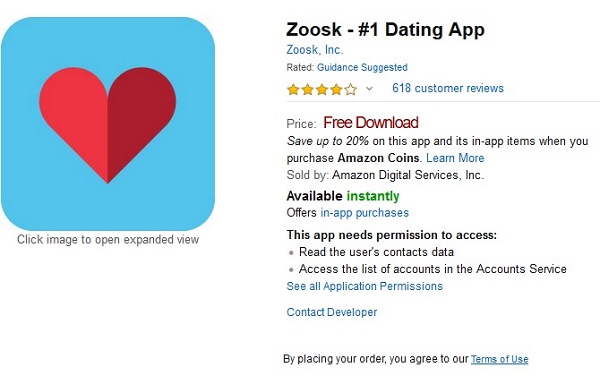 Also, to optimize your experience with Zoosk, 27 languages are available to all the users, including English, Spanish, Italian, Polish, German, Russian and Chinese languages.
Let's start with the actual Zoosk sign in process. 3 registration options are available to us, via our Facebook or Google account (we will talk about it a bit later) and via the regular signing process.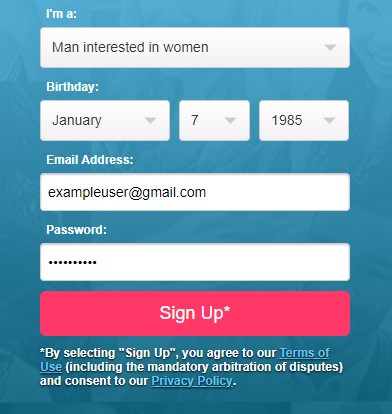 The first things that you will have to indicate are your sexual orientation, which includes "man interested in women," "woman interested in men," "man interested in man," "woman interested in women."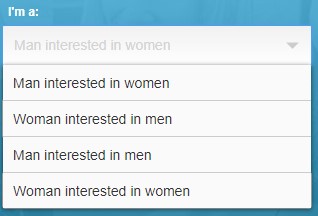 The next thing you will have to indicate are your day, month and year of birth, your email address and the password that you decide to use in the service. While Zoosk will do their best in providing you with the best security possible, the better your password is – the securer you are.
As we've mentioned above, on this stage, you can choose to sign in via your Facebook account,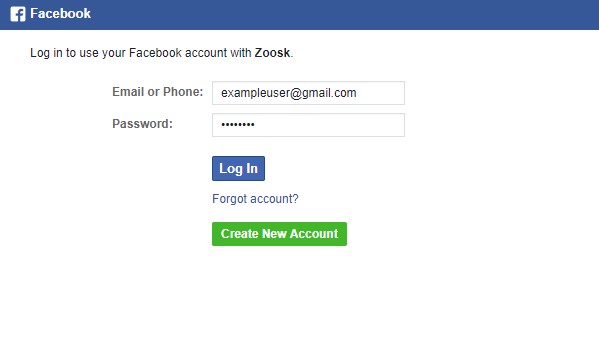 or Google account, both of which are quite simple if you have these account in place.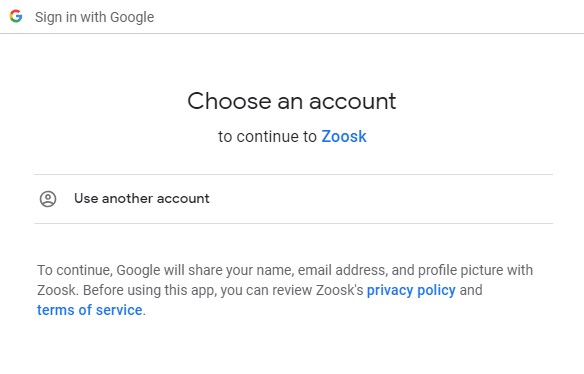 If you decide to register via email, then you will have to verify it by clicking the link you get in the message that will be waiting for you there.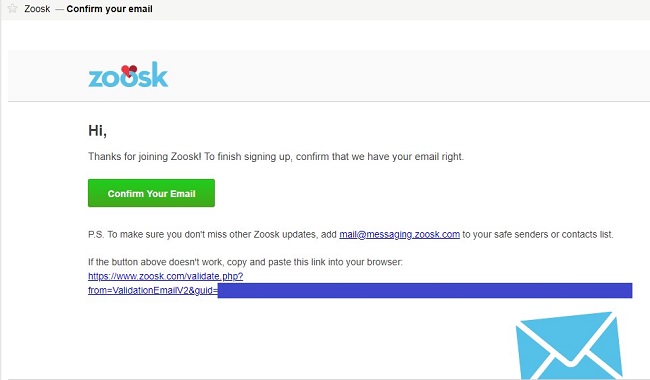 Click "Confirm Your Email" or the link below it to proceed with your registration process.
After filling in your sexual orientation, date of birth, email address and password, you will be sent to the next page on which you will have to enter your City or Zip Code and password (if you decide to sign in via Facebook or Google).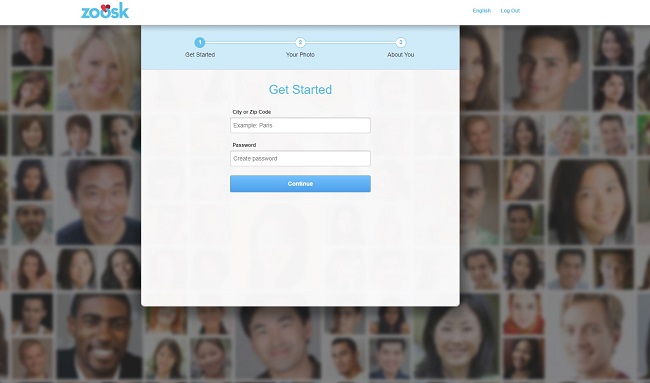 You can start entering your city of residence, and you will surely be able to find it on the list, then just click on the city of your residence and proceed.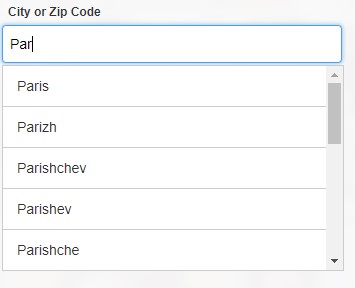 The next page will require from you to indicate some more information.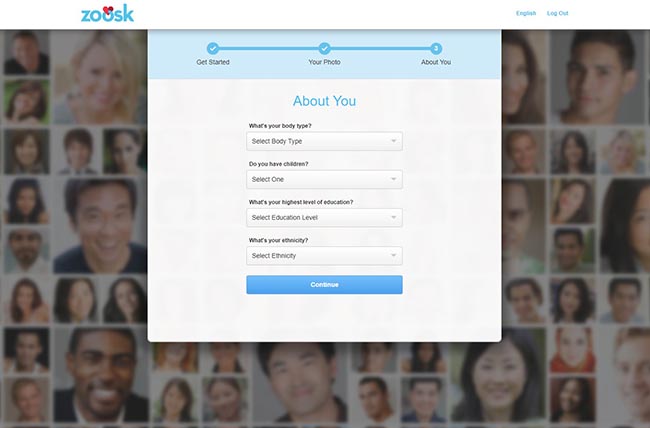 The first thing you should do is to choose your body type, the options include slim, athletic, average and stout.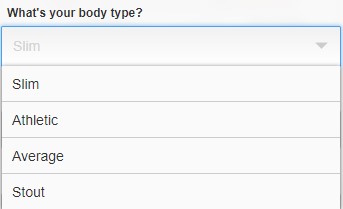 Next thing that you should indicate is whether you have children or not and if you have them, then you should point out whether they live with you or not.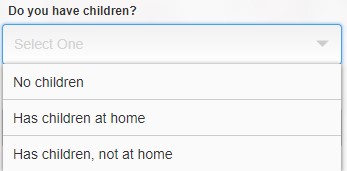 The third thing that should be indicated is your highest level of education, the options include: no degree, high school graduate, attended college and advanced degree.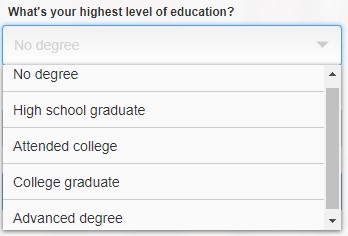 The last thing is your ethnicity, the options include: Asian, Black/African, Indian, Latino/Hispanic, Middle Eastern, Native American and Caucasian/White.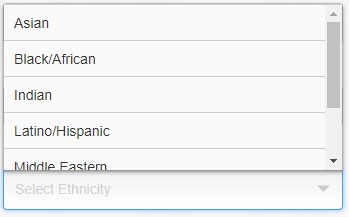 When you are done with that, click continue, and you will be greeted with the following page. This is quite simple one, it is required from you to indicate your height in centimeters and whether you smoke or not.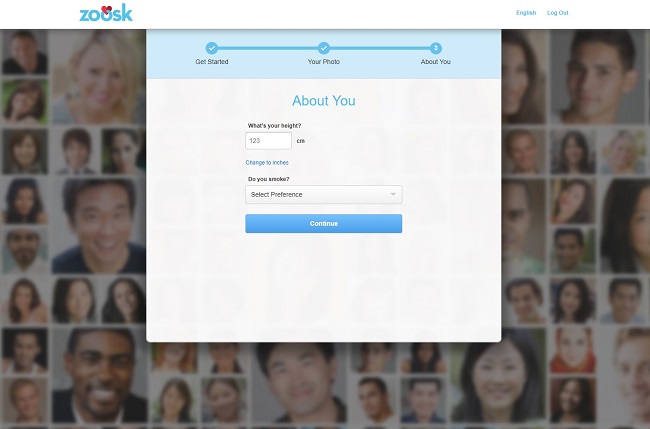 And with that, the registration process is pretty much done.
The next thing that you will have to do is to learn how to communicate with people on the website. This tutorial is quite short and is kept to the minimum, as to avoid all the unnecessary time that users of other services spend on tutorials.
You should press next, and you will be greed with a default account of the gender of your choice. You will have to enter a message that you would like to send to that person, the choice is completely up to you.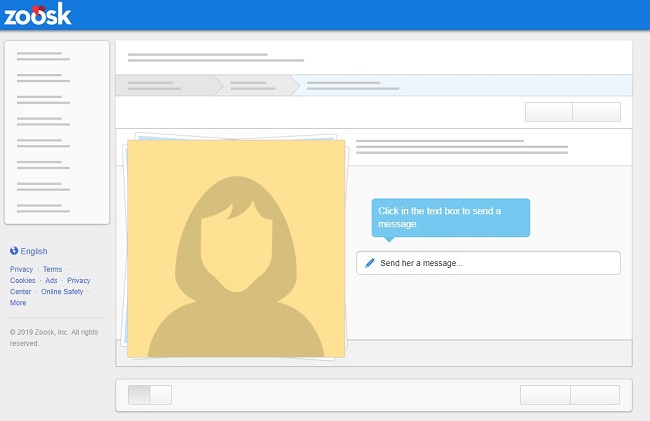 After you have entered your message, press send.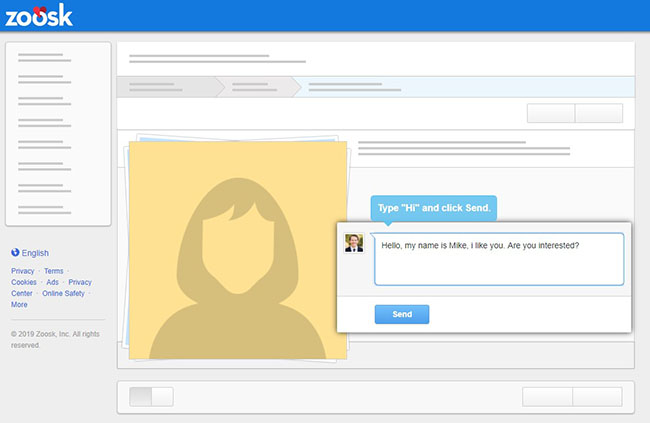 And there it is, you have completed the registration process and the tutorial as well. See, it wasn't that hard after all!
You are now more than ready to start your Zoosk experience.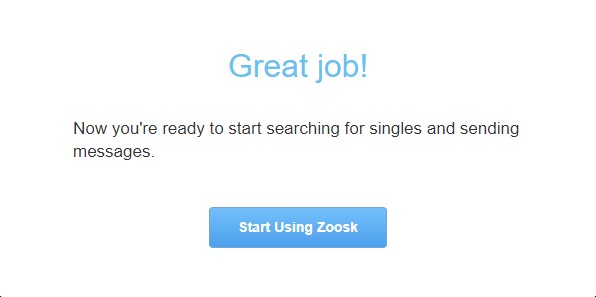 Also, to get you off to the best of starts, visit this link for the newest Zoosk promo code, it will give you lots of goodies.
Zoosk Review
Now with the registration process out of the way, here is our Zoosk review. Now we will talk in detail about the Zoosk service, what it has to offer and what was our experience in using Zoosk. This review also reflects the opinions of millions of people who have used the service and written their own Zoosk reviews.
The first thing that we should mention is its platform and design. It doesn't matter which platform you choose for your Zoosk experience, you are guaranteed to have a great and clean experience since the design is quite polished, the code behind the pc and mobile versions of the site are up to date with all of the latest innovations and trends of web-design. It is also quite helpful that Zoosk allows you to register via the biggest social network in the world, which is Facebook and the biggest site in the world, which is Google. This makes it a lot easier for a user to get going with Zoosk, to link their account for both the sake of privacy and efficiency.
The second biggest thing is its gigantic user base. It is one of the biggest user bases of any dating service in the world, it is absolutely massive, and you are destined to find someone you like. There are lots of filters by which you can screen out the users that you see, thus, you won't encounter people that you won't get interested in.
Is Zoosk free? Yes, it is, and while there are paid subscription options available, every single necessary function is available for free.
The last thing we want to mention is that the Zoosk customer service is quite pristine as well. Users have to verify their e-mail, they have to verify their photo, and if there are lots of registration attempts happening from the same IP in a short amount of time – a person won't be able to register, this makes it a lot harder for fraudsters and spam accounts to get into the service. And even if they get to it, the customer service works hard to solve all of the problems and to process reports made by the users.
Is Zoosk worth it?
The Zoosk service is quite amazing, and it is one of the best services that you can find out there.