For nearly 25 years now, people around the world have been searching for the reason why Russian women are so popular. Is that because they are the best-looking girls in the world? Uh, men obviously can't remain indifferent to this kind of pure beauty but having a slim figure and lavish hair isn't enough for successful dating and marriage.
Brief insight into the Russian female nature
If you are about to date a Russian woman or at least try international dating out, you should obviously understand what it possibly brings. Let's have a look at the five core features of the Russian female mindset.
A Russian lady wants to meet her only one. Russian marriage traditions are somewhat obsolete in a regular westerner's view. Although their society modernizes rapidly, it is hard to change the established perception of the world. Meeting the love of her life is a primary goal of a typical Russian girl, especially if she doesn't live in Moscow (they say people get spoiled by living in such a crazy metropolis). So she might be too obsessed with her search of ideal romance, which seems odd to foreigners.
She is open to new things. In contrast to what I've told you above, Russian girls are very flexible. They aren't just beautiful creatures who dwell on sentiments – their personalities are many-faceted. As Russians say, one's soul always comes first. Gorgeousness can't be complete without a rich inner world so local parents encourage their children to develop. Russian women possess high intellect, they care about their education, and they are interested in many different things.
Having a family is her main priority. Of course, we are talking about a complete and healthy family. Too idealistic for our modern reality? Maybe, but a regular Russian woman indeed does her best to always keep her man in high spirits and maintain her children. The custom of getting married in one's twenties is less powerful in today's Russia. Women here also wish to have fun and they enjoy dating. Yet don't get surprised if she wants to know how serious your intentions are.
She needs intimacy is communication. Those who look for Russian girls for dating should keep in mind it's gonna be different from other kinds of dating. You might have heard about "the mystifying Russian soul" and how hard it is to decode. Yes, entire Russian culture is centered on this concept. On practice, Russian dating is primarily about building the mutual trust and emotional bond between two people. This includes lots of personal talking, challenges, and sincerity.
Self-respect matters to her. There is a widespread myth circulating throughout the Western world that Russian girls are mostly gold diggers chasing after luxury. And there is a contradictory myth as well – it describes Russian ladies as obedient housewives with no other life interests. However, there is the small proportion of girls in Russian who really keen on such things. A well-mannered and intelligent Russian girl looks for a man who'd possess high moral qualities and be as mindful as she is.
Why do Russian brides want to date foreign men?
Men who wanna meet Russian girls for dating often feel uncertain about their intentions. What really makes those women search for romantic partners outside their mother country? Here are the answers.
Demographic imbalance in Russia. Despite the fact that Russia is the world's largest country, its territory isn't so heavily populated. Furthermore, due to certain events in the past, there live more women than men today. Consequently, local women have to look for love aboard and they even manage to win the status of the best girls in the world for marriage.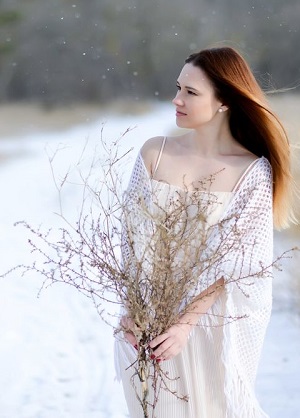 It is not so easy to meet a soulmate. Considering the demographic situation in Russia is rather difficult, it's natural that local girls don't have too many decent candidates around. As you already know, harmony in relationships means a lot to them.
They want to get better life conditions for their future children. Men from all over the globe wish to find Russian women for marriage because the latter demonstrate an impressive sense of a family. Russian girls, in their turn, know it is not that easy to maintain a big family in Russia (unfortunately) but it is possible to do in other states.
Westerners are considered being more chivalrous. Russian men are different but it's assumed they tend to be less courteous than foreign gentlemen. Well, Europeans and Americans generally want to date a Russian lady because she is more feminine than their fellow countrywomen. Wouldn't you agree it is a win-win deal?
Immigration gives more opportunities for growth. Since the economic situation in Russia is pretty volatile today, many people go abroad in searches of better career options. It's natural that Russian girls don't wanna stay alone and seek romance outside their homeland.
Drawbacks of dating a Russian woman
You now know the reasons why dating of Russian women is so attractive for western men and why girls from Russia are willing to date foreigners. Of course, this kind of dating has both advantages and disadvantages and I want to briefly tell you about the latter.
Language barrier. Guys who want to date a Russian girl often forget their prospective matches might not have a good command of English. In fact, this mustn't frighten you as there is always the translation service at any Russian marriage agency available. I only advise you taking it into an account. Moreover, when you and your match see each other life, there might be difficulties in promoting an oral conversation as well. If she doesn't speak your language at all, you two will be accompanied by a translator so there will be much less intimacy. Fortunately, modern Russian ladies are aware of it and try to master English in advance.
She was born and brought up in a different cultural environment.This is probably the biggest issue of international dating – two strangers have to adapt not only to one another but to foreign mindset peculiarities as well. There are a great many differences between Russian and Western society (be it European or American). Yes, it is completely normal and even cool for you can learn a plenty of things you didn't know. On the other hand, your communication gets two times more intricate. Yet I'm convinced that if there are people sincerely interested in each other, they are capable of building the connection.
Long-distance relationships have to stand numerous tests. Searches of the right woman can be long. And it requires a lot of working to create a healthy relationship. The situation gets even more problematic if you have to interact online almost all the time. I can ensure you: LDRs are possible to build and make harmonious. But to maintain those, you should pay several times more effort. Think it over to measure your expectations and readiness!
Online dating can be tricky. Searching for an ideal lover online is already an established trend. However, there are certain minuses like the impossibility of live interaction at the initial stage or risk to meet a wrong person who pretends to be someone she isn't. Don't rush the things if you date a beautiful Russian lady via the Internet – you two should get to know each other prior to becoming a real couple. Take care of your safety too. All in all, you are now ready for Russian dating. Let your love path be smooth!