Tinder is enormously popular nowadays; you can actually use it from the age of 13. However, many people don't know how to work with an online dating service like this and make it work for them.  This quite funny, considering the fact that online dating has been around for more than twenty years. Some people fail to succeed using Tinder simply because they either take it too serious or dismiss it as something that won't help you in dating. Guys, that's not how Tinder does work. The best attitude towards Tinder is the golden middle, where you don't take this app too serious, but still keep in mind the fact that it can really work for your dating. Even if you manage to have an attitude like that, you need a good advice on how to use it. So I wanna give my advice on how to succeed.
So here are the Tinder dos for the beginning
Speak up
Talk to attractive users you meet even if you don't like being the first who starts conversations. Unfortunately, other people might be too busy to contact you until you show up and invite them to communicate. No idea what to say? Oh, just say anything for the beginning.
Connect via mutual friends
Since you join Tinder only via your Facebook account, it's not a surprise you're gonna meet there friends of your friends. Why not search for a match among them? First of all, you become friends with somebody who is probably aware of you and as the second, you will have a plenty of subjects to discuss and get even closer.
Go out with your matches
It's the most common problem with all online dating in general. We forget that we created an account not to spend the rest of our life on that dating service or that dating app. Tinder dating rules are quite the same. You are using Tinder to find a partner or just to hook up with someone.  Or why match anyone then? No, it's not about arranging a date once you two like each other's profiles – wait until you really click as persons. That's why you need to have at least some brief conversation. That's how online dating works. You chat with someone to figure out whether you want to have an offline meeting with that person or not.  Of course, a live meeting doesn't guarantee you will have the time of your life as online dating is unpredictable. As I've said, don't take it too seriously, but don't dismiss it either. Just take it as part of the game!
Make fun of those who offend you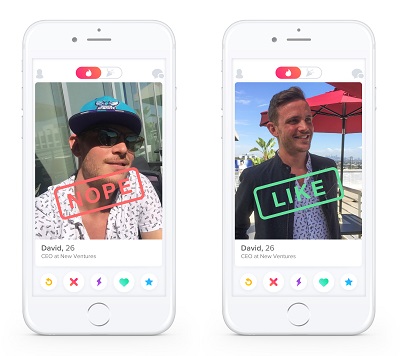 No matter how orthodox you are, when you are on the internet, you need to follow the rules of internet. And when you are on Tinder, you follow its rules.  No social media exist without flaming or trolling so there's a real chance for you to encounter weirdoes of all kinds. When it comes to Tinder conversations, you never know when you will encounter a prospective partner and when you are going to encounter some weirdo. That's how to get matches on Tinder. You won't avoid conversations with weirdos on Tinder. What really matters is your attitude towards them weirdos. Don't take their words too close to your heart but entertain yourself. This is just another way of having fun on the Internet. Think about it, you may not get a date, but you fix your mood by making fun out of some weirdo.
Exchange numbers
Yes, if there is somebody who seems to be right for you, exchange numbers for even more productive communication. But don't be too fast because sharing your contact info with all strangers you meet brings nothing good.
And let's continue with the don'ts now
Don't match someone who lives many miles away
Well, not that it is forbidden or something else. You are free to do anything (well, almost anything) you want but I'd say there's not so much sense in matching people from too far abroad. Tinder is aimed at matching people who live in the same area. If you are curious about international dating, use sites and apps specifically designed for this purpose.
Don't use a fake picture
That is the most common problem with online dating in general. A lot of people use fake pictures, which is really stupid. Not all of us are photogenic. Neither am I, for example. But it is possible to take a good photo even if you aren't a cover boy/girl. Not that fake pictures are against Tinder rules, but it is you who is going to suffer from it. By adding a fake picture, you will only reject your future dates as their expectations will be failed. Let's be honest, you are unlikely to be happy to go on the date with the girl you've been chatting with only to learn that she actually looks more like Melissa McCarthy, rather than like Megan Fox. You chat-mate may have the same feelings, discovering that you look nothing like your profile picture.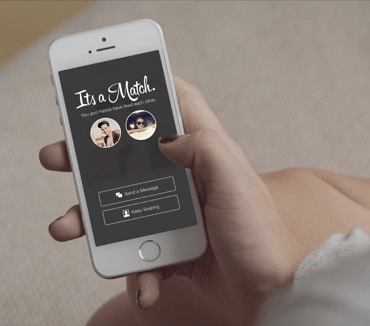 Don't tell your friends their significant others use Tinder
Surprised? I personally have been through it many times. And I strongly recommend you staying away. It is against Tinder dating rules. Have you ever wondered whether Tinder is safe or not? Well, let's keep it safe. You don't want to learn that the girlfriend of one of your friends had been killed, right? You never know what kind of reaction learning that your significant other has an active profile on Tinder may cause. So, no matter how high the temptation to tell the truth is, some secrets should remain secrets. Intruding in others' lives is not nice at all, especially if they are able to solve their problems without your help. So, whatever you do, don't intrude into private lives of others.
Avoid writing a too long profile
Some online daters are convinced that a novel-length profile will make them stand out. The real situation is different: no one wants to spend his time on reading novels on Tinder. Besides, you want to leave at least something for your offline acquaintance, so there is no need to pour all of your biography on your profile. It is against Tinder rules for guys and it is against Tinder rules for girls. Let's be honest, online dating is already responsible for killing romance in eyes of certain people. There is no need to make it worse. Moreover, where's the intrigue? Why your prospective mate would want to chat with you or see you offline if he or she already knows everything about you from your profile? Write a short description of yourself to let people know why they should date you and leave all amazing details for further communication!
Don't rematch people you've matched
Because it just has no sense. A great many relationships and online acquaintances end pretty soon as partners turn out to be incompatible. Yet that's how our society works today: you normally have to go out with numerous guys or girls to meet your only one.
That was my list of things to do and not to do if you wanna date people via Tinder. Hope this will make your dating life much easier!