There's no surprise that dating after 40 is completely different from dating when you're 20 or 30, and there are a couple of reasons for this. You become more experienced, gain some confidence, not to mention your personal achievements. But the most important thing is that you no longer have time for fleeting romances, small affairs, and people who still don't know what they expect from this life. This concerns most men and women dating in their 40s, so you're no exception.
But at the same time, if you somehow ended up being single after 40, you may get the feeling that you're missing a great part of your life, that you're incomplete. Well, don't worry; your life hasn't passed by you yet. Actually, having no life partner after 40 also has its advantages; one of your married friends would gladly give a good deal to live at least a week as a single. Anyway, if you decided to meet that special someone, it's better to prepare for this quest. Read these five facts about dating in your 40s. Who knows, maybe you'll look at adult relationships from a new perspective.
Your body can become an obstacle to your search for love
Even if you don't want to accept that you get older, your body won't let you forget that you're over 40. You feel not as great as ten or twenty years ago; it's getting harder to recover from injuries or survive a hangover after a crazy night. Sooner or later you start experiencing back and joint pains and feeling a bit different in general. Unfortunately, such changes in your body are inevitable; as years go by, you have to put more effort to keep yourself in shape.
Sometimes, people pay so much attention to this problem that at some point, they refuse to believe that dating in 40 is possible. So they just quit all their attempts to find love. If it's about you, stop feeling sorry for yourself and let the thoughts about spending the rest of your life alone go. You need to concentrate on taking good care of your body. Start watching what you eat and control your diet, make sure that the body gets enough water and sleep, and don't forget about daily exercises.
Keep following these steps, and you may find yourself in a better shape than you were in your 20s and 30s. Apart from making you feel better, leading a healthy lifestyle can help you regain your self-confidence. Before you begin looking for love, learn how to love yourself.
Your partner's views on having children may be unpredictable
No matter how much you want this, your partner may not want to have kids. Not everyone is able to take care of children properly, and when people get older, they no longer want to. This works both ways: you may not want kids, but your partner may see raising children as the meaning of life.
Besides, age can become a real problem for a woman if she wants to have a baby. Despite that a lot of ladies today start a family only when they achieve something in life (which usually happens after 40), their age significantly decreases chances of conceiving. Men, on the other hand, can easily father a child at almost any age, but if a woman hasn't got a family by 40 and more, she starts perceiving relationships in a different way, not like younger ladies.
Sometimes, people who are dating in their 40s have already been through serious relationships and marriage, having their own kids. So it's pretty common for adult families to have at least two step brothers or sisters, not to mention dozens of other relatives. Such variety can result in lots of small troubles in a new family. However, if both partners truly love each other and are ready for challenges their relationships can face, all problems can be easily solved.
You may have some problems with physical intimacy
Sex in 40s is also different from sex at a younger age. By the time they reach 40, women go through their sexual peak, starting to gradually lose sexual desire, while men have no problems with their sexual health even at older age. There are two main reasons why guys can experience certain issues with physical intimacy. These issues can be caused by some illness or may be a result of losing self-confidence if a person hasn't had a sexual partner for a long time. Anyway, dealing with both cases can be quite difficult but possible.
All you need is a bit of patience. If you haven't had sex for a while, the first thing you shouldn't do is expect that you're still as capable and energetic as 10 or 20 years ago. There's nothing wrong with feeling a bit rusty; besides, your partner is probably not better than you in bed, of course, if you're of the same age with her/him. The main thing here is to accept your possible failures that may occur at first and treat your partner's ones with understanding too. If you do everything right and without rushing things out, sex in your 40s may even be a lot more sensual and emotional than in your twenties, as at such age, it's mostly driven by pleasure than some physical or biological needs.
Your attitude towards relationships may change
When people turn 40, their attitude towards family and relationships changes. In contrast to younger couples, the older ones already know what to expect from this life and what they want from it. That's why they're ready to take responsibility for their choices. Due to life experience they got, couples after 40 can easily deal with different relationships issues by planning everything ahead and keeping their emotions under control.
When you're dating in your 40s after divorce, relationships seem a lot easier to cope with. You realize that time goes by, and you're getting older every day. Your chances to find happiness get smaller each year, so you need to start taking actions. Understanding that there's not much time left can become a great motivation for you to make every day count and leave all problems from your past and concerns about your future behind. Age brings wisdom that allows you to look at relationships from a completely new perspective and enjoy them more. On the other hand, one day, you may realize that marriage is not for everyone, and you are better off on your own. Sometimes 40-year-old singles understand that living alone is not as terrible as it may seem at first sight.
Your expectations will get less materialistic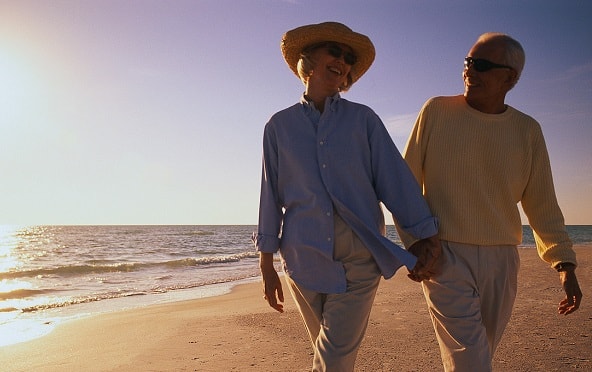 As years go by, your expectations about a potential partner may change a lot. You're no longer attracted to people's financial status, looks, etc. As usual, 40-year-old singles would like to meet a confident and kind person, someone they can rely on. Such attributes as a good sense of humor become more valuable than physical appearance. This happens because life experience affects your system of values which only comes with age improving your chances of success in establishing strong and long-lasting relationships.
A lot of men in their forties wish to find a life partner who's about the same age as they are. To them, young ladies just don't fit for serious relationships. Women, in their turn, look for experienced, successful, and smart men, preferably a few years older than them. Usually, the most important thing people would like to see in their partners is confidence.
As you see now, dating at any age has its own peculiarities, and you may probably have to learn how to date in your 40s from scratch. There's only one thing you can be sure about: no matter whether you're 20 or 60, you still may feel the need to love and be loved. Maybe, finding your true love is worth waiting a couple of extra years.