Japanese girls are cute and mysterious. But is it that easy for a foreigner to understand their deep nature? The article summarizes the experience of foreigners who have been seeing Japanese women. We will talk about how to avoid misunderstanding and what to make Japanese dating work.
Just keep in mind that each of us is an individual, which makes us all different. Therefore, the features we will talk about here are more general and do not characterize each and every girl in Japan. Use the information wisely. We are not responsible for broken hearts.
Japanese Dating Traditions: Old Vs. Modern
"Innocent" men
Over the centuries, in Japanese society with its strict norms of behavior, the male sexual desire was natural and self-evident. For this reason, in cases of any manifestation of male lust (the Japanese use the term sukeba, that is, lasciviousness), including even deviant ones, such as rendezvous of mature men with schoolgirls, the sale of the underwear of sexually mature girls (borusera), harassment in public transport (tikan), the condemnation goes for only girls and women who have "naughty" bodies, but not for men, whose sexuality is encouraged in any form, even marginal.
"Vestal" women
Since the beginning of the Edo period, Japanese men have strictly delineated women as those who may be the object of sexual desire (geisha and prostitutes), and those whose bodies are devoid of sexuality (mothers and wives). "Women's sexuality could not go side by side with motherhood," says Japanese researcher Tieko Ariga. "Sexual women could not become mothers, and mothers could not be sexual."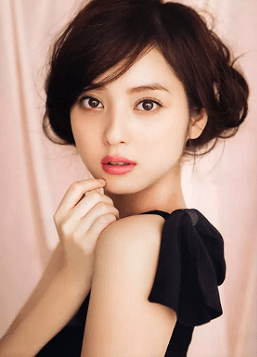 At the beginning of the 20th century, the idea of a "good wife and a wise mother" began to spread in Japan. According to the new laws and the image formed in mass media, the position of a pious and chaste wife in the family was limited to fulfilling family responsibilities. Furthermore, from the legal point of view, a woman did not have any rights: she could not borrow money, give and receive gifts, etc. without her husband's consent. Women could not file for divorce, they were imprisoned for the betrayal of their husbands. Slightly downtrodden and infantile women were considered as perfect wives but not as objects of sexual lust. Their participation in the political life of the country was carried out through the birth and education of sons. For the same reason, sex with the wife was aimed at procreation, rather than getting pleasure.
Meeting a Japanese girl nowadays
It seems much easier to find a Japanese girl for non-Japanese guys than for Japanese guys, since girls in this country are more open to foreigners. If you are in Japan, just look around and you'll see that everything happens just the way we describe it to you. Even outside the country, the situation remains the same. How often do you meet a male foreigner + female Japanese? And a female foreigner + male Japanese? You will hardly see a couple, if not none. This is partly due to the fact that Japanese girls are usually more open to relationships with foreigners than men are. So if you are a guy, then you will probably find it much easier to meet your love in Japan.
Quite often, although it is not surprising, the guys meet their beloved thanks to the English language, whether it is an English school or a circle of English-speaking youth. Japanese girls are not so shy nowadays. There is nothing weird if a girl speaks to you on public transport in order to practice her English.
We met at a student's party. It was a dinner for girls who wanted me to help them learn English. – Anonymous
We met at a meeting for those who learn English / Japanese in my city. –ぺ ん ぺ ん
I had been working as an English teacher in Japan for several years before I returned to Canada. I wanted to maintain my level of Japanese, so I signed up for a program of Japanese and English language exchange at the university. Once we were sitting in a circle, and I had lovely Japanese girls on either side of me. I decided that I wanted to talk with the one that was on the right, so I turned to her, introduced myself, and so our story began. – James
I met a girl on a train from Tokyo to Mito. Her English was perfect. – Dale
That's how it happens when you go to Japan to teach English. Anyway, I cannot say that English plays the major role at the beginning of relationships. Apparently, most of the foreigners in Japan are just studying. However, many Japanese mentioned other places to meet foreigners. For example, "bars" and "Internet" were mentioned quite often (Japanese online dating is very popular). The Internet offers us hundreds of Japanese dating sites. All you need to do is to pick the Japanese dating site. So if you are not really confident in your English, these options are for you (don't be afraid and give a Japanese date site a shot).
What to expect?
First of all, you will have to pay for everything … except for purikura (a Japanese photo booth), the only entertainment girls can afford. If you have a dinner together, be ready to pay for the food. Do not offer to split the bill EVER. You are a man, and it is a must for YOU to pay. Of course, there are exceptions, and few girls may even ask you to let them buy something for you, but it is rare.

Another interesting thing about Japanese girls is how they perceive men, depending on where they are from. Most guys do not expect that girls will give them gifts frequently. Well, Japan is a country where giving gifts is one of Japanese dating traditions, so it seems like everything is natural, but still be ready for it.
It is essential to know what to expect from people in Japan, especially if you are willing to start a relationship there and not scared out by Japanese dating traditions.
Dating A Japanese Girl: Useful Tips
In general, Japanese girls for dating are much less likely to show their feelings in public (and even privately) compared to those of Western cultures. If you date Japanese girls, you hold hands, hug and kiss rarely in public. Some guys complain that the first kiss happens much later than they expect. However, the first sex comes earlier than they expect, when dating a Japanese girl. So, how to date a Japanese girl?
Expressing your feelings
We talked to the female Japanese and it turned out that some of them even initiated the talk about intimate relations.
Mutual understanding is much more important than touching, even though it is to express your true feelings. – Anonymous
Sometimes I love the fact that I cannot hear what my beloved is thinking about. This makes the relationship mysterious. – Anonymous
When physical contact is rare, it becomes more valuable. If you touch each other constantly, then it will not be anything special. –ち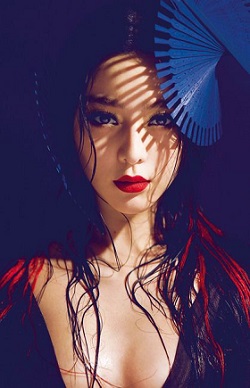 In the West, couples usually kiss and hug openly in public. This is their way to express their feelings and show that they truly care about each other. In Japan, it is not accepted. Mutual understanding is considered to be of a greater importance to Japanese. The skill to understand each other deeply appeared among Japanese as a result of rare physical contacts. Many foreigners, dating Japanese girls, complain that it was difficult for them to understand the thoughts and emotions of their beloved. Such things often make Japanese girls dating scary to foreigners. In fact, in Japan people usually do not talk about their experiences directly. It causes some problems from time to time when dating a Japanese girl. Therefore, make sure you need it. Say, "I want to date a Japanese girl" being loud and confident.
In Japan, you will be expected to understand the feelings and read the minds of Japanese girls to date and other people. The Japanese acquire the knowledge of reading minds throughout their lives, while Europeans usually say everything directly and, thus, do not need the skill. Many foreigners, dating Japanese girls, report that girls seem to be cold with them, but in fact, it is nothing but a natural behavior of Japanese women, who expect guys to understand everything that is going on in their minds. When a girl is upset about something, she will never say it directly, and problems can arise if the guy does not notice that something is wrong. That is why you should keep an eye out for the signs of your Japanese lover.
Meeting her Japanese family
"Meeting her family" – this phrase may scare off a lot of potential boyfriends and husbands.  To tell the truth, it turns out that there is nothing special about it. Many parents are very nice, hospitable, and don't want to kill you in your sleep because you are seeing their precious daughter. Practically all foreigners have a pleasant experience communicating with the girl's family.
The communication
Another key thing I thought would arise was problems in communication. However, despite the fact that the native languages of the lovers are different, they can communicate peacefully with each other. Here are a couple of theories to explain the phenomenon.
What matters here is what we're talking above (expressing one's feelings). In Japanese dating culture, communication often happens without words (fortunately, no chips embedded in the brain are used for it). You should be able to read the feelings and desires of the interlocutor there. Perhaps, those who have experienced a long-term relationship with a Japanese girl, know what I am trying to say. Therefore, Japanese lovers at some point understand that they should be more straightforward with their foreign lovers.
Finally, it may be because of international English. Of course, a foreigner must have studied Japanese and this helps. However, I bet most Japanese + foreigner relationships begin with the English language as a common interest (schools, meetings, programs, etc.). The girls are pleased to communicate in English, the more they want to study, the better friends they become with foreigners. Keep that in mind.