Setting out for a trip with your beloved and taking days off from the daily grind – what can sound more romantic? But organizational matters and all this boring stuff can become a real strain. Choosing the right destination, arranging your schedules and scrolling through hundreds of articles about the must-visit places within the area you are going to. It turns out that the first task tends to arouse the most questions. Only discussing your ideal vacation in details and considering personal preferences of you both will prevent things from getting out of hand. Because no one wants to argue before the long awaited journey, right? Hopefully this article will shed light on some picturesque vacation destinations that you can visit straightaway this winter with your partner, and next time you start solemnly pronouncing your planes for holidays you will have a few aces in the hole.
Bali: a paradise island in Indonesia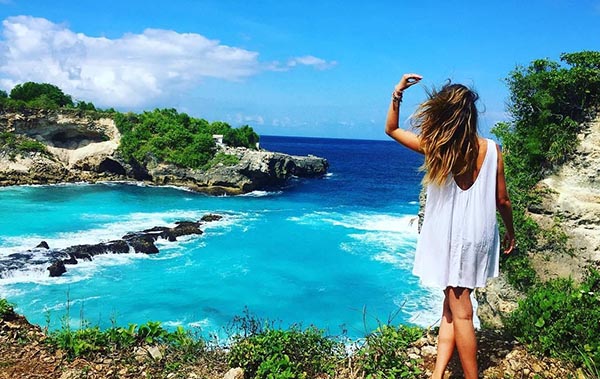 The ancient town of Ubud, in particular, is a real treasure hidden in the heart of tropical jungles. A more extraordinary choice for winter, but Bali seems to be quite right if you are sick and tired of the freezing cold of the subpolar climates. The island has a lot to offer and you will definitely not be bored while visiting it. Love feeling rush of adrenaline and take to water like fish to barrel? Then welcome to one of the biggest, most exotic and luxurious diving and surfing resorts on the planet. Bali is famous for its water attractions, because the rich marine life of various fishes and mind-blowing beauty of coral reefs will definitely leave a mark on your memories from this unreal place.
If downshifted and secluded rest is up your and your lover's alley, the excursion to the lovely monkey sanctuaries and visiting the mysterious Indonesian temples, as well as being introduced to the culture and traditions of indigenous people on closed ceremonies and rituals, seems to be a perfect choice for your couple.
Bali has a perfect combination of authentic traditions and the willing to share them: luxurious hotels and peaceful nature, remote beaches and busy noisy clubs. As a huge tourist destination, it really has it all.
Prague: eye-candy fairytale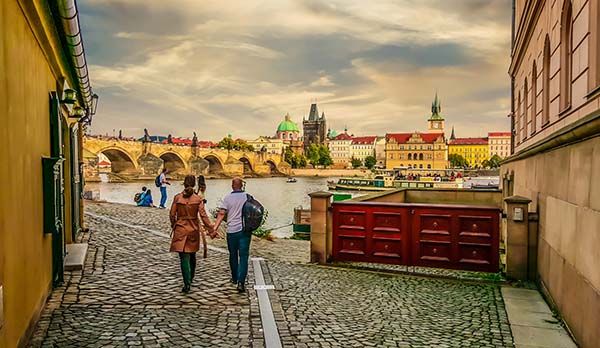 Prague is stepped in atmosphere of romance: ancient castles and cathedrals, cozy restaurants and coffee shops, legends and love stories of the past years. And the narrow alleys of the old city are just made for walking lovers. Especially during winter season, with the smell of hot cocoa enlacing the streets and the toylike wooden stalls being put up for the fair, the city starts resembling the magic town from the pages of our childhood books. That is why Prague completes practically every best winter destinations in Europe list.
Even if you are looking for affordable winter vacation options – Czech Republic can be suitable for you. Enjoying sophisticated architecture of the old town, tasting national cuisine and visiting hundreds of places of historical interest – all these activities do not require crazy sums of money. However, if you are to enjoy Prague to the fullest, and visiting National Orchestra Theatre, staying at luxurious Vinohradský dům or Troja hotels, and tasting every kind of Czech beer are in your to-do list, then prepare to splurge a little bit.
Speaking of free tourist sites, one of the most famous bridges of the city – Charles Bridge – is called the bridge of kisses. The Czechs believe that if you make a wish on this bridge by placing your palm on the image of St. John of Nepomuk, it will surely come true. What a better place to give your loved one a promise of eternal love?
South Africa: savanna in the middle of winter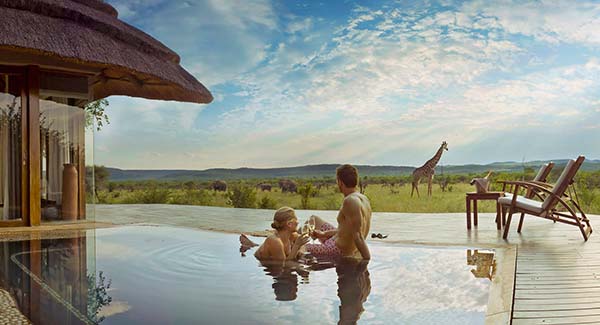 Breathtaking natural sceneries leaving you memories that will last forever, a melting pot of vibrant culture and unknown traditions, a crazy rhythm of the safari, bustling urban life, active adventures, and sun-soaked beaches ready to reveal all their secrets – all this seems too good to be true. But this is the real South Africa, the hot goddess of warm sands and powerful people. Ready to experience something completely new and shocking at times? Then grab your partner, your suitcase and pack a few outfits for every life occasion, as big night parties of Johannesburg, the wildlife of the Kruger National Park and penguin colonies of the preserved Boulders Beach will amaze you to the bottom of your heart.
Being a lover of urban tourism, you can choose Cape Town to see. In 2010 it made it into the list of top 12 most beautiful cities in the world published by Forbes. Still think that Africa is wild and dangerous? Today the infrastructure of its cities will outshine many European ones.
Nowhere else on the planet will you be able to find such an extreme mixture of peculiarities and oppositions perfectly working together. South Africa is a country with a rich history that proves wrong everybody who thinks that it is poor and barbarian. It has developed a lot and is eager to welcome new guests, serving them the wildest types of activities and most comfortable living conditions you could possibly imagine. It is a breath of fresh air in 2019 when all other winter vacation spots seem to be over-hyped and boring. So, another splendid warm winter destination to escape from the snow and frost adds to your list.
Big Sky, Montana: for the nature lovers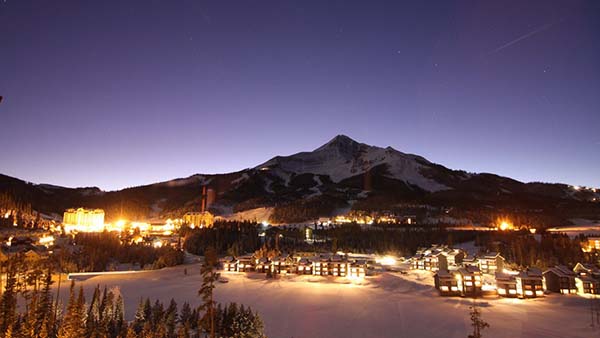 Your dreams of great adventure will be realized at the Big Sky resort in Montana or among the grandiose landscapes of the Yellowstone National Park. Here you can feel the true unity with the mother-nature, especially when you meet a bison, wolf or bear. In the winter, go on an expedition on a dog sled, free your inner spirit and enjoy the amazing views while sliding down the snowy mountain hills, as Sky Montana is home of the biggest skiing in the USA. So, if you are tired of hour-long queues to the slopes and don't want to spend a fortune on not so cost-efficient European resorts, Sky Montana is just for you. Apart from skiing, if you and your partner are adrenaline fanciers, nature zip line, snowshoe and snowmobile tours, sleigh rides and dog sledding are other types of entertainment worth trying for your couple.
As for romantic housing, try glamorous camping in chic tents or stay in no less romantic options like lodges, ranches and hotels near Yellowstone Park. By the way, hundreds of species of fish, birds and mammals, as well as relaxing hot baths and geothermal springs are waiting for you there.
After climbing and descending Loon Mountain, present yourself with a comfortable pair of cowboy boots from the Carter's Boots store in Bozemne, and then have a good rest in the nearest bar – there will be no extra cup or other local beer. This rustic king of vacation will definitely awake a new wave of romance in your relations. If you were in doubts where to go to have a close to nature, yet active and vibrant rest, Big Sky is surely one of the best winter vacation spots in the US.
Saint Lucia: for mature couples with children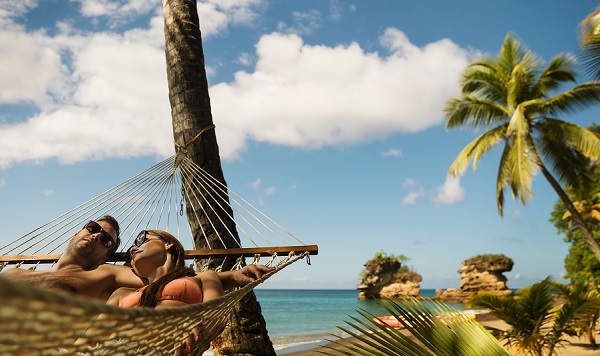 Even if you are already an adult and responsible parent, a child is hiding somewhere in the depths of your soul. All members of your family will be absolutely happy in Gros Islet. Kids will love the local beaches and children's clubs at hotels, or go all together to have fun in the rope parks.
Snorkeling in Rodney Bay is also a fun and educational event: where else to get to know the inhabitants of the sea. Well, for the romantic part of the trip, leave the children for a short time at the kid's club and go see the sulfur springs in Soufriere where you can smear each other with mud and have relaxing spa treatments. Recharge your batteries, free your mind and enjoy the hot steaming water.
Gros Islet, a serene and halcyon fishing village in the past, has now become one of the most visited tourist destinations in Saint Lucia. Luxurious all-inclusive hotels and paradise beaches, this marvelous place will satisfy whims of every family member. Whether you would like to sunbathe on the golden sands of Gros Island's beaches while your children are playing under the watchful eyes of animators, or you are a young adventurous couple all for hiking to Torahilé waterfall and exploring the nature of Pigeon Island National Park – Saint Lucia should be on your top places for vacation list.
Neuschwanstein Castle: dour guardian of the past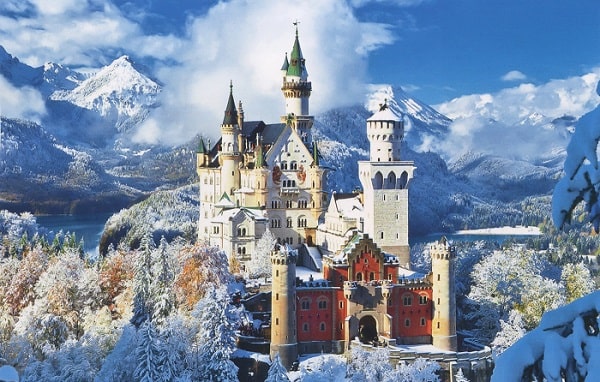 Neuschwanstein Castle towers over the gloomy gorge in the Bavarian Alps in Germany. The Pellat River flows along the bottom of the gorge. From the height of the hill and from the windows of the castle there is an incredible view of the Hohenschwangau valley. It seems that the towers of this magic castle soar against the background of dark green firs. The area where Neuschwanstein is located looks as fabulous as the castle itself. Just imagine visiting the castle in the middle of snowy winter, a journey like this will let your family experience a living fairytale at least for one day. Hot chocolate, stern pine trees all around and pompous interior of the castle will make you feel as if you were a student of a real Hogwarts.
Neuschwanstein means "New Swan Stone". Swan motive permeated the entire architecture of the building. The castle stands on the site of two fortresses, the "front" and "rear" Schwangau. King Ludwig II ordered to blow up the rocks at this place in order to lower the plateau and thereby create a place for the construction of a "fairy-tale palace". Construction work was carried out at a very tense pace. And in 10 years builders managed to finish the construction of this amazing palace.
The city of Füssen, located not far away from the Neuschwanstein, is also a popular tourist destination in Germany. The High Castle of the town houses a branch gallery of the Bavarian State Collections of Paintings, which is dedicated to the late Gothic and Renaissance works of art. That is why Neuschwanstein and its environs make a fabulous destination for your next winter holidays.
In the end, our world is full of magic and romantic places ready to welcome you. Some of them are wild and full of unexpected surprises, others are quiet and hospitable. But the most important thing while looking for a vacation spot this winter is listened to your heart and choose the place and type of activity that appeal to you the most. Stepping out of your comfort zone can bring about new experiences and push you to do something you and your partner have always been afraid of. This article gives you pretty clear directions on how to make the right decision. Hopefully, you have taken into consideration a place or two for the future holidays and will now have less trouble figuring out where to head for next.