Everyone knows that women dream of a charming prince since childhood. Of course, in the future, real feelings turn things around, and a loving woman learns to accept both the strengths and weaknesses of a beloved man. However, every woman would like to meet the man of her dreams.
To find "your" person is sometimes as difficult as to look for a needle in a haystack. There are too many options around us, and sometimes we cannot understand how to avoid mistakes. But as they say, every Jack has his Jill. Different girls like the most diverse men. It is about appearance and psychological aspects of behavior. Some girls like strong and even rough men. Somebody dreams of a gentle and caring guy. Others believe that the ideal man is a kind of mix of positive and negative qualities.
Moreover, the choice of a loved one is influenced by a million factors. Often, we cannot give a clear and specific answer to the question, "What does affect us when we choose one person from a dozen others?" However, there are qualities, which make a certain guy stand out the crowd and make him especially attractive for girls.
Many men strive to become perfect not only in the eyes of their beloved ones but also of the entire female sex. The point is not that a man wants to get a woman into bed, but that if she considers him to be perfect (or close to the ideal), male self-esteem increases. But what are the most important qualities in a man? How to become perfect and attract a lot of girls? Let's consider what qualities women look for in men.
Most Important Qualities Women Look for in a Man
Women are the greatest mysteries. Sometimes, it is very difficult for men to understand and find out what they feel and want. Usually, a woman needs a whole set of qualities, a real cocktail which lets her know that she likes you. So, what qualities women look for in men?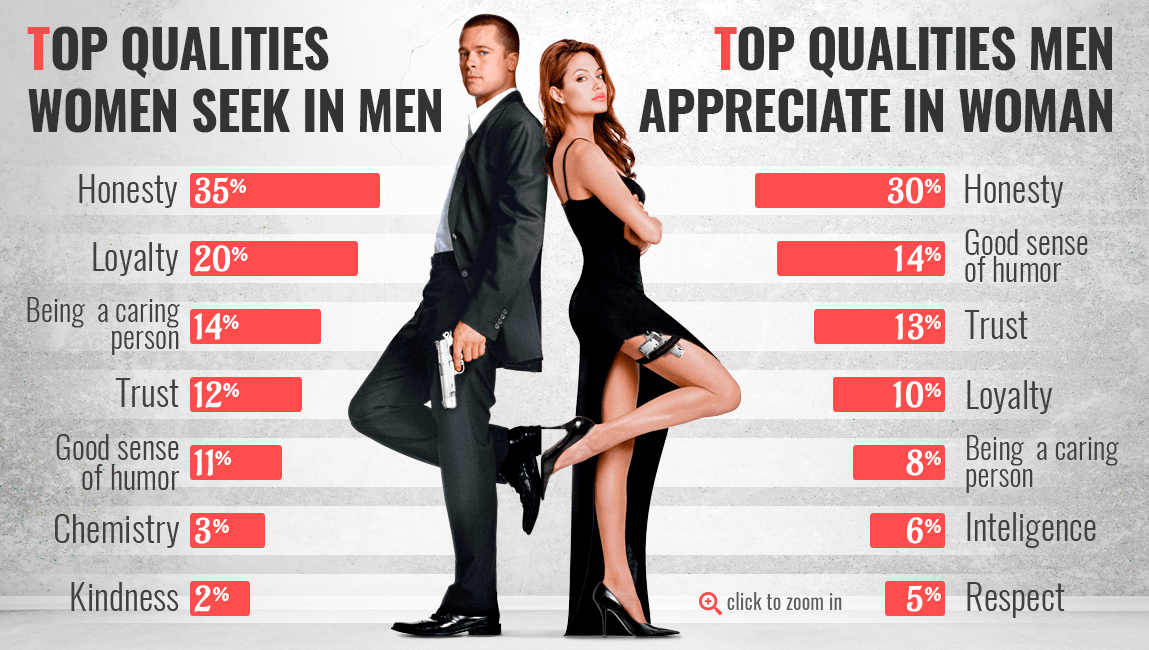 Independence
A man, like a woman, must be a self-sufficient person. Being independent financially, emotionally, and morally is an important quality of any person. No, it is not a money-focused approach. It is about meeting the basic needs for food, protection, safety, health, comfort, and some others (education, creativity, self-realization in the form of own business) as well as the ability to provide comfortable living conditions, start a family, give birth to kids and raise them.
Every woman has her own understanding of a comfortable life and cost of living. Some believe that it is a man who should provide for the family, others are ready to actively participate in joint development and earn money together. Of course, the needs also differ from girl to girl.
Sense of Humor
The sense of humor is one of the most important qualities in a man. Funny stories and jokes are a great addition to the conversation. However, a woman is attracted to a man who knows how to find something positive in any situation and who can turn any life difficulty into an easy task. A man with a good sense of humor will be able to cheer up a woman when she is depressed.
If a man does not know how to laugh at himself – this is a sure sign that he is not self-confident or has low self-esteem. The ability to laugh is an indicator of strong character. If a woman meets a man with whom she can laugh in any situation, then she can be sure that he is a self-confident person who is capable of love and compassion. Moreover, having learned what a man laughs at, a woman can understand his life values.
Stability
Everyone knows that happy family life is based on stability. Women appreciate men who are emotionally and financially stable and reliable. It means that such a man is not afraid of commitments and long-term relationships, where he will face a lot of difficulties.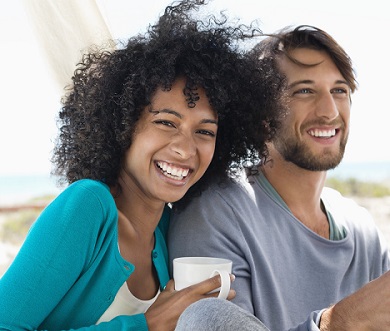 Such a partner understands responsibility. The bottom line is not how much money he earns, but that he spends it wisely. Even a person with a very high income can turn out to be a prodigal spender who is not able to properly manage the money. Therefore, it is worth paying special attention to this matter. If a man is inclined to save but not to pour money down the drain, it means that he will be a model family man.
Reliability
Women can be weak, strong, and self-sufficient. But everyone wants to have a loved one who would become support and trustworthy life companion. A reliable man can smooth out the swings of such an unstable feminine mood, restrain emotional outbursts, prevent the girl from winding up over trifling matters, guide her thoughts and say, "I know for sure you can do it! I'll help you." Such a man is always there when she needs him. Even if they are in a quarrel, he always comes to her aid, despising resentment.
A reliable man is very charismatic and takes the initiative in everything from the very first meeting: he offers places to go out on a date and films to watch together. When he goes on a business trip or a conference, he warns about departure in advance. If a woman asks him to do something, he always answers clearly "yes" or "no." He always keeps his word and fulfills the promise on time.
Honesty
Such qualities as honesty and loyalty are universally important for all mankind. But women give them even more attention when choosing a loved one for life. Ladies want to see a man who is firm in his decision and gives no reason to doubt his love and loyalty. Having caught a man in a lie at least once, a woman will always suspect him of something bad. Also, lies and understatement cast doubt on the need for a woman of such a union. That is why honesty is extremely important in a relationship.
Moreover, a man should be honest not only in relation to the beloved woman, but it must be a constant aspect of his personality. That is, it is important for a man to be honest with respect to other people: parents, friends, and fellow workers. If a guy easily lies to his boss or even his best friend, then the probability that he will not lie to his beloved is equal to zero.
Love
Women are sensitive and sentimental. This is their main weakness. Any woman will choose the man who cares about her, shows love, tenderness, and pays much attention. After all, the fairer sex has grown on fairy tales and stories where lovers are always together and support each other to the end.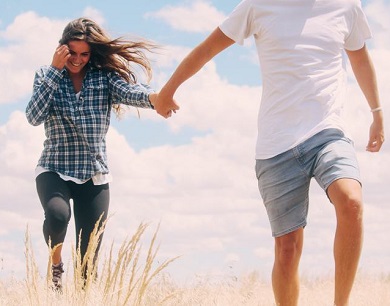 Beautiful ladies want to be sure that they are loved and wanted. In their understanding, the ideal man should show his affection in all possible ways. Any woman wants her loved one to be gentle, kiss and hug her, be able to help, support and protect her woman from any dangers. At the same time, it is equally important for a man to say pleasant words of love as often as possible. It is exciting for women to feel loved and needed.
Moreover, women love surprises, which are expressed in small courtesies. For example, a kiss on the neck, gentle touches, or simple politeness (you can open the door, move the chair, and offer coffee). Most importantly, all these courtesies should be a pleasant surprise for a woman but not a formality, which means nothing but a commitment to tradition.
Ambitiousness
The desire for something new and better is wonderful. A real man must be ambitious and have a sense of purpose.
It seems that women value only money and career growth of men. In fact, women are interested in prospects. It's one thing to get large sums of money from rich parents, but it is totally another if a man can earn money himself, find a job, solve a financial problem, and establish contacts with the right people. A woman looks at the prospects and not at the existing benefits that were presented to the man. He must be able to achieve everything himself. It can be done in the presence of goals and active actions.
Self-Confidence
A man can conquer a woman with his self-confidence. This is the basis of masculinity and universal quality that helps in work, friendship, relationships, and extreme situations. If you are confident in yourself, then most of the psychological problems take a back seat, and all practical troubles suddenly become solvable and simple. A lot of women consider self-confidence to be one of the most important qualities of a man.
Many people talk about this quality, but very few understand what it is. Self-confidence is a set of features that make a person calm and harmonious. This set of qualities includes adequate self-esteem, strength, courage, and self-belief. First of all, confidence arises when a person forced to be on his own. Therefore, he needs to know a lot to help himself.
It is self-confidence that gives a bright glint in the eyes, firm tread, and expressive gestures. A man can be tall or short, gentle or rude, a well-built athlete or a stooped fatty, a gilded oligarch or a poor gypsy – if he is confident in himself, he can win the heart of any woman.
Decent Appearance
Tastes differ and while someone likes tall and athletically built men, others prefer short and fleshy ones. However, all girls definitely pay attention to the well-groomed look, beautiful posture, straightened shoulders, and a pleasant smell.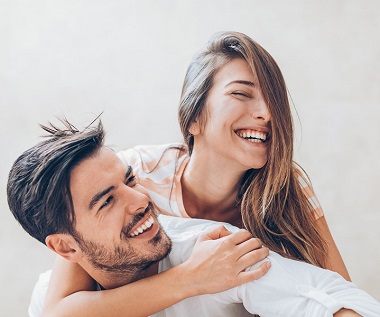 If men look for charming and well-groomed women, then women choose men for their ability to be neat and tidy (at least). Although the aspect of appearance is usually subjective, any woman would like her man to be handsome. He does not have to wear the most expensive and fashionable clothes, but he must have good manners and be clean. To achieve an attractive look is very easy, a man should dress in clean clothes, be neat, clean, and smell good. In the end, women also make efforts to look great and attract men.
An interesting fact is that the barely perceptible smell of male sweat awakens primitive instincts in a woman and causes sexual arousal. It goes unnoticed, as the smells are very subtle, but it works. This does not mean that you need to forget about deodorants and scented water. Do not take it so literally!
Conclusion
Dear men, now you know what women want. Of course, men's qualities that are valued by women are not limited to this list. Some ladies want their chosen ones to be infinitely passionate or, for example, generous, smart, stylish, optimistic, brave and so on. But still, now you are knowledgeable about the most basic information, and we hope you will use it successfully! Remember, there are no perfect people. However, there is always the opportunity to improve yourself. Therefore, you should work on yourself and develop even more stunning features of your personality. We wish you good luck and mutual understanding!