7 Reasons to Date a Single Mother
Invaluable experience
What is the first thing that comes to mind when you think of dating as a single dad or dating as a single mom? A divorced woman has experience living with a man, knows what is permissible and what is not in a relationship. She has learned from her mistakes and is now ready to build relationships at a higher level.
Such a woman knows and understands men better than a young inexperienced girl, so it is more interesting to communicate with her, and it is easier to reach a compromise. An experienced woman knows how to control and restrain her emotions, so there will be less abuse and scandals.
She already knows how to build relationships
Should I date a single mom? It would seem that if a woman got divorced, then she is not strong in maintaining a relationship. But, this also means that she already knows what it means to live together. She understood that it's necessary to accept her partner's shortcomings and make compromises. She is ready for many difficulties, because of which she will no longer throw tantrums. She already left in the past the illusion that the life of a husband and wife is like a fairy tale. Quiet happiness is a joy for her. Such a woman knows exactly what she wants from a man and from a relationship.
Practicality
A divorced lady knows how to be a woman because she knows how to cook, clean, maintain comfort in the house, plan a family budget. She does not have to be used to order, as is the case with girls who have just left their parental home. In purely domestic terms, it is much easier and more comfortable to live with her than with an inexperienced girl.
No high expectations
What is dating an extrovert woman with a kid like? Will she have high expectations? They do not fly in the clouds and do not idealize men. They know that all men have their own shortcomings and are ready to accept them without the desire to remake them according to their image.
Sexual experience
According to men's forums, sex with a divorced woman is much better and more diverse. They are more relaxed in bed, able to receive and give pleasure. And this is not really surprising, she went through a lot and, now she knows what she wants in life and in sex.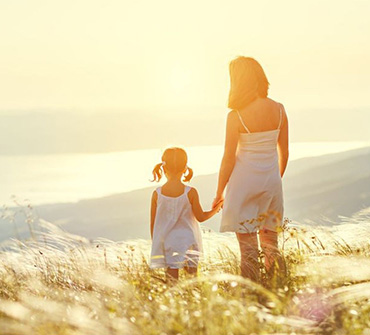 They value relationships
How to date a single mom? A hot single mom was married in the past, and since she decided to start a second relationship, she came to the conclusion that it is better to be married. She will value relationships more and will not ruin them because of some nonsense.
Less competition
Many men try to bypass a divorced woman with a child, especially if they have children. The "marriage rating" of such brides is often lower, therefore, there is less competition. A man will not have to conquer a woman for a long time, take care of her for months and prove his superiority over others.
Drawbacks of Dating a Single Mom
She might be looking for a sponsor
This is the first of dating a single mom problems. Divorced women are forced to be very mercantile and prudent in relation to their potential suitors since they have to find a man that will be able to take care of her child or children. It makes no sense for such a woman to meet and marry a man who does not have his own living space, as well as above-average income. When choosing a potential groom, a divorced woman may be looking for a sponsor than anything else.
The presence of children
This is the second problem of dating a single mom. A man can accept other people's children, but he can never love them as his own. Naturally, such children will be completely unprofitable for him economically. In addition, other people's children are a hassle, worries, and excessive care. This is one big problem. The second problem is that other people's children are always a reminder of their previous relationships. A man subconsciously will be always aware that his wife once belonged to another man, and his wife will always have a connection with him because of their common child.
You do not create a family, you join one
Most likely, you will end up in another incomplete family and will live in it on the conditions of this family. You will be perceived as an addition to this family, and there is only a small chance that a woman will give you more attention than to her own child.
She may hate men altogether
A lonely single mom may hate men altogether. Naturally, most divorced women will blame their ex-partners and all men in general, thinking that they are all like that. This is a constant hatred, bitterness and eternal negativity with which you have to live. All this bitterness will naturally be transmitted to you, and this won't cause you any joy, only discomfort.
Now let's look into some tips for dating a single mom.
How to Date a Single Mom: Tips and Advice
Clearly articulate your plans and intentions
Belief in men in the eyes of a single mom, most likely, was greatly shaken. Therefore, you should not mislead her about plans for a long and happy life together if the only thing you want is to drag her into bed.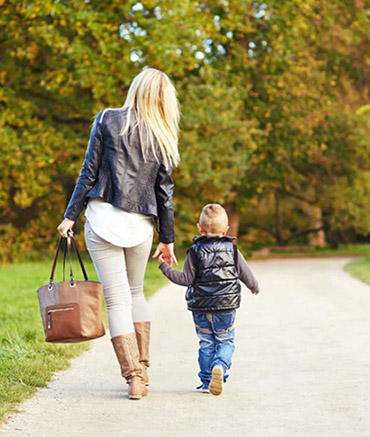 Do not pretend to be a Prince Charming. Say it as it is. Believe me, not every single mom seeks to establish a serious relationship. Maybe she also wants to satisfy her needs and just get distracted from parenthood, forgetting about diapers for one evening.
Respect her time
Being a single mom is hard. Single moms are busy. And to squeeze an hour for a date between cleaning, cooking, raising a child, going to kindergarten or school, she will have to make a lot of effort. After all, before a date, you still need to put yourself together, get dressed, get a haircut, and all that. Fortunately, there are lots of single mom dating apps to be found online to save your time, so finding a single mom dating site won't be a problem.
Do not demand love from a child
This applies to guys who are not in a serious relationship. When it seems to them that they need to get acquainted with the child of a woman with whom he periodically meets, but at the same time he is not at all eager to know that child. Believe me, a single mother will be much calmer if her baby will not know about such a man. That's right, she would rather be silent about your existence than force it upon her child.
Do not teach a woman how to raise a child
If from the first meetings you begin to tell your lonely mother how best to raise her child, then your meetings will not end in anything good. Understand that motherhood is her territory, a ticket for which you need to earn.
Bottom Line
Dating a single mother has its pros and cons, and you cannot really say whether it suits you or not without trying it out at least once or twice. Not all single moms are the same, but they may have some common issues, and outlooks on life, so don't be looking for dating a single mom quotes, how to tell if a single mom likes you, and clear strategies on how to do it online, no one will be able to guarantee your success in such a scenario.