So, you understand that it is high time to find the one with whom you can build a family, raise children and grow old in some quiet and cozy place. But despite all the determination, you have no idea where to look for her and what she should be like. Don't worry, we will tell you how to find a good woman to marry.
It is worth remembering that your search shouldn't scare away girls who will communicate with you. That is, on the first date, it is not necessary to declare to them that you are looking for the future mother of your children and give questionnaires in which your potential wives have to note the qualities they possess.
How to Know If You Are Ready for Marriage
Such a serious decision, like marriage, causes doubt, fear and many questions in many men. After people start living together, things change. Therefore, don't hurry with such a decision, but carefully weigh all the pros and cons.
You can take responsibilities
Responsibility in relationships should exist not only in theory but also in practice. The durability of the relationship depends on the aspirations of the man and the woman. It is impossible to build a strong and happy family if you don't learn to take responsibility for yourself and your partner. It is impossible to build a strong family without mutual respect and trust, shifting the responsibility onto the shoulders of one partner. This "burden" is not always desirable and, most importantly, achievable. Therefore, disappointment comes, and grievances accumulate.
You are sure what you are looking for in a partner
How to find the right woman to marry? When it comes to serious relationships, many of us start hesitating. We keep in mind a list of signs of a perfect wife: sexy, but not vulgar; clever, but not a nerd; slim, but can cook, etc. Unfortunately, no real woman can embody all your fantasies, and if you don't change your expectations, then you will remain lonely. Ideally, you should already know what qualities are really important for you in a partner. Attempts to understand this after getting married can lead to serious problems. So, if a girl doesn't correspond to all of your needs, then there is a high probability of a breakup.
You know what to expect from relationships and have a dating background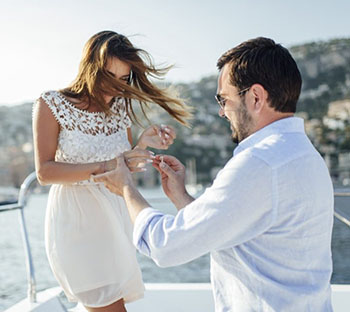 Love is the most important thing in a relationship. But, no matter how cynical it may sound, it is not enough. Life together is a bunch of everyday issues and problems that will not strengthen your feelings. Only support, understanding, and material stability will do it. If you have already had experience of relationships that ended, and you admitted your own and partner's mistakes, realizing that you were both to blame for the breakup, and now you are happy to look for the new future, then you are more ready for a marriage than those who didn't have such a relationship.
You are financially secured
To be married is not about a date once a week when you have dinner in a restaurant or pay for movie tickets. This includes new and more expensive bills. You should discuss this issue with your partner so that there are no unpleasant surprises. When you get married, your expenses will increase. It is important that you know in advance how you are going to solve all financial problems. If you are financially unsure of yourself, then you shouldn't marry. Believe me, you will have big problems if the family doesn't have enough money.
5 Signs She Is the Right Woman to Marry You
The ideal woman in all respects (no matter how much you would like to believe romantic films) doesn't exist. But there are many imperfect women with whom you can be very happy. But how to determine that this is the right woman and you can connect your life with her?
She has the same life values as you
How to find the right woman for marriage? You discussed your expectations and plans related to the development of each of you. It is impossible to build a future with a woman fundamentally different from you (at least a healthy, happy future). Views can and should be different but on minor issues that don't affect global things. The number of children, leisure, finances, goals, and plans – in these matters you must be unanimous. Your expectations must coincide – albeit not immediately, but during the first year of living together.
You trust her, and this is mutual
It is not only about the absence of secrets from each other but also about trust in making decisions. If each of the partners put the interests of the couple or family first, there is no doubt that no matter what decision everyone makes, it will be favorable for everyone. So, how to find the right woman? If you manage to solve anything or, on the contrary, you are not trying to control every little thing, then it seems there are no problems with trust and a woman.
She supports you in everything
She never forgets that you have your own goals and dreams. She will never stand in the way between you and your dream. She will always try to push you to achieve aspirations and goals, even if she has to make compromises from time to time. It may sound cynical, but in a marriage where spouses don't support each other, someone will likely be unhappy.
You truly love each other
You have warm feelings and can't live without this person or with someone else. When you are near her, you are overwhelmed with happiness, you accept each other as you are, and you don't want to change anything. You both are ready to compromise and take into account the interests, tastes, and characteristics of each other. You know that your feelings are mutual. If it is so, then you are ready for marriage, and there is no need to ask yourself, "How do I find a partner?" because there is no need in it anymore.
You've passed difficulties together and she's still with you
Sometimes you ask yourself, "Why is she still with me, having survived so many difficult and crucial moments?" Life sends countless trials – a lack of money, serious illnesses, the death of loved ones, but she still stays close, holds your hand and looks into the future with a smile. For your sake, she is ready to endure and fight because she has chosen your society for the rest of her life. Next to her, you can allow yourself to relax because you know that she will endure a lot, and this gives confidence!
How to Find a Lady for Marriage
When you grow up, you get tired of numerous chicks and one-night stands. Many men wonder how to find a normal single lady for marriage. It is not a problem now to find a woman and sex, but it is difficult to find a normal girl for a relationship.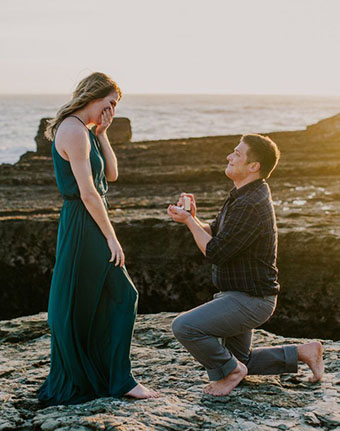 The modern world has brought up a new generation of girls who are full of arrogance, feminism, mercantile spirit, inadequacy, and high expectations. But this doesn't mean that there are no good girls. It is possible to find a good girl for marriage if you know where to look for her.
Try on legitimate dating sites
Dating on the World Wide Web is gaining increasing popularity. This is not surprising because it is much easier to communicate through the monitor or smartphone screen than in real life. Dating sites are created specifically for those who don't know where to find the right woman to marry, and it's a sin not to use them. Internet developers have tried and made life easier for lonely hearts wishing to find a soulmate.
Look carefully at your surroundings
Where to find a woman for marriage? Your friends and colleagues can introduce you to many girls.  Therefore, single guys should often attend friendly gatherings and parties, and it is better to organize them yourself. No one else but friends know all your features and character, respectively, they can advise a girl who is good for you. Also, pay attention to the girls from your surroundings. Moreover, if you are familiar, you probably can know whether this or that girl has a boyfriend, or she is free. In any case, it is better than acting at random.
Regularly go on dates
When you date a bigger number of girls, you increase your chances of meeting someone special. If you get acquainted with one girl in a month, then your chances of finding a normal girl are very low. Come to at least 5-7 girls a week. You will increase your chances almost 150-200 times when there will be a choice among many girls. So, asking, "Where can I meet singles?" we answer, "Go on dates." The magic of big numbers works in love.
Stop looking in places where you can meet a wrong person
Logically, not all girls are good for you. So, filter those girls that you don't really like, have bad habits, behave inadequately, arrogantly or stupidly. If you don't like clubs, you shouldn't look for a girl there. If you don't like to travel, you don't need to start a relationship with an avid traveler girl, and so on. You are not obliged to marry the first girl you like. Date longer, talk heart-to-heart and try to live together.
Final Thoughts
Even if you choose the perfect lady looking for marriage, then there are no guarantees that everything will be good in the future. Troubles can always happen. You must take risks into account. This is life, no one here gives guarantees. In marriage, there should be compromises, patience, understanding, care, love, and good sex. So, how to find a woman to marry? Just start working on this issue seriously. If you let things take their course, you will not get anything, or you will stay alone forever. So, try to look for your special woman right now because time doesn't wait.