Choose which one suits you the best
The 80s trend has been around for a while. But this year, it will boost like never before, especially in the women's fashion: power suits, large ruffles, and synthpop are back! Although most ladies will be wearing all possible shades of pink, off-shoulder tops and dresses, 2017 will also be special for feminists as aggressive slogans and fancy chokers are in favour.
In general, the trends are getting targeted at proactive people but designers also try to add some chick. Men will also have many options: embroidered denim and velvet, backless shoes, activewear and streetwear fit anybody.
Well, clothing is essential but no image can be complete without a proper hairstyle. So we prepared ten perfect solutions – five for ladies and five for gentlemen – to help you look irresistibly in 2017.
Ladies first
Hair is actually more just another part of a woman's organism: this is one of the main female embellishments. Often, you don't even need to add any jewellery or tonnes of makeup to your look. This is what helps any girl express her individuality and, of course, attract males. Great news: hairstyle trends of 2017 are pretty diverse and flexible. They are all about natural textures and the shag in all variations is also in vogue. Benefit from specific perks given to you by Mother Nature! Whatever hair type you have, there are universal ideas to emphasise your beauty. So let's take a look at the top 5 easy ways to do your hair this season.
1. Fringe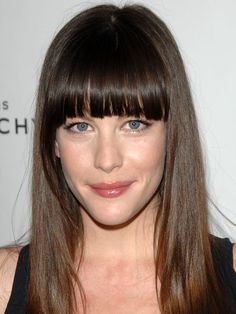 If you've ever wanted to wear a bang, 2017 is the right time for doing so! Regardless of your hair length, it should cover your entire forehead. Long bangs – both feathery and sleek – are about to become one of the core trends of the year. Another perk is that they are pretty versatile. Style your long fringe in any way you want: part it differently every day, change the texture, or simply pin it back.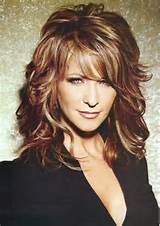 2. Medium-length layers
We really doubt shoulder-length hairstyles can ever fall out of fashion. They fit anybody and work for any situation. If you are a mid-length cut addict, congrats! Just note that multilayeredness is the most significant feature of 2017, which is especially good for those whose hair is thin. Ask your stylist to add some volume!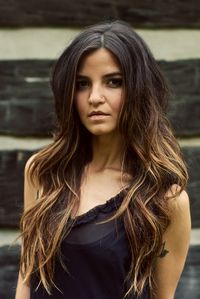 3. Long strands
Wouldn't you agree long hair is ultimately beautiful? In contrast to the previous year, 2017 calls for long blunt hairstyles. Time to take up the grow-out course! By the way, numerous studies prove most men are attracted to long-haired ladies. It's completely up to you whether to keep it shiny and straight or wear romantic waves; just don't forget about trims to maintain your ends neat.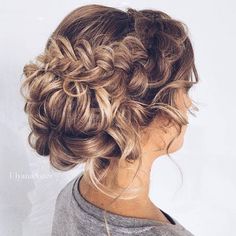 4. Updo
Long and medium hair can be extremely versatile. Apart from being a great solution for everyday routine, updos help to stand out at luxury celebrations and deal with summer heat. Easy-to-make buns, all possible kinds of high ponytails and braids are very cushy and make you look feminine.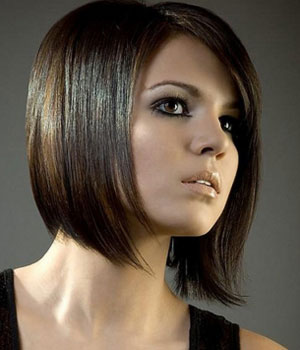 5. Bob
2017 will be successful for girls who aren't into wearing strands or just want to radically change their look. In the light of the 80s, blunt haircuts will gain enormous popularity. We recommend you paying attention to choppy cuts. Yet there will be a plenty of options from simple bobs of various lengths and cropped bangs to undercuts and buzzed hair.
And let's switch to guys now
Everyone knows the famous expression "a man should be slightly more attractive than a monkey" but does this principle really work? The modern era blurs the line between gender roles. In particular, women have got more fastidious since past times and they want to be with well-groomed men. Online dating, by the way, impacts the situation too. When you use these services, ladies evaluate your handsomeness first of all. Fortunately, 2017 is equally merciful to boys and girls so you don't have to fight against your hairs nature. This season appreciates natural flow, high-fade cuts, tousled textures for any hair type and length.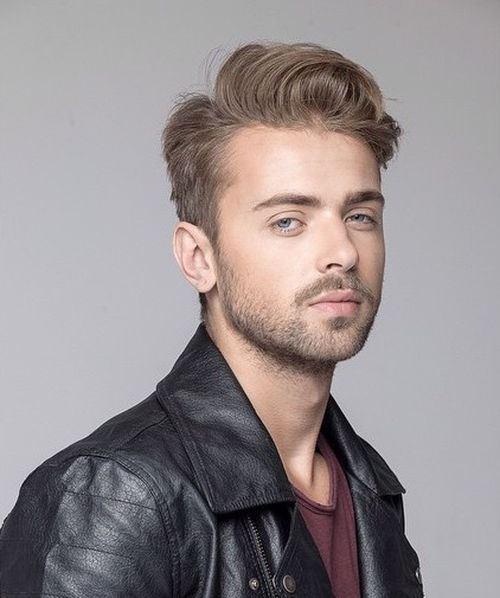 1. Combover
This type of hairstyles experiences the true revival. Wish to add some retro chic to your image? A comb over hairstyle perfectly goes with strands or short sides and even undercuts. Choose your favourite texture, sweep it to sides, add waves – unleash your creativity!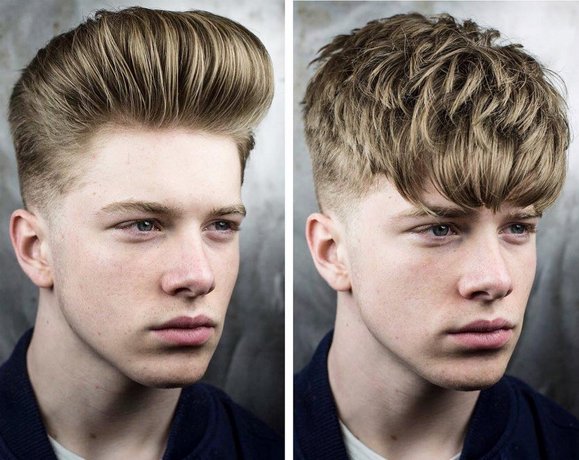 2. Mid-cut diversity
If you need to adapt your hairstyle to various situations, medium length is what you need. Just like for girls, 2017 is about many-layered cuts.
To diversify your look, combine a high pomp with undercut or taper fade so you will be able to brush it up or down depending on the ambience or simply keep it tousled.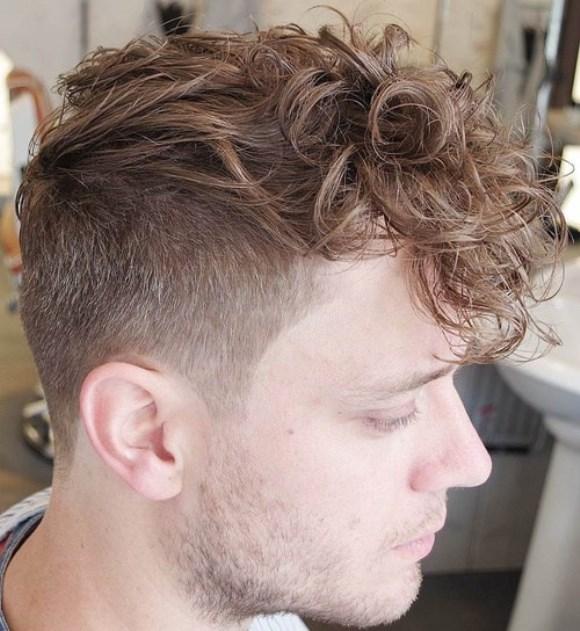 3. Curls with a high undercut
Curly hair is rather difficult to style. But in the upcoming season, you can let your hair do what it wants! The best variant is to wear medium length with high undercut without any additional procedures.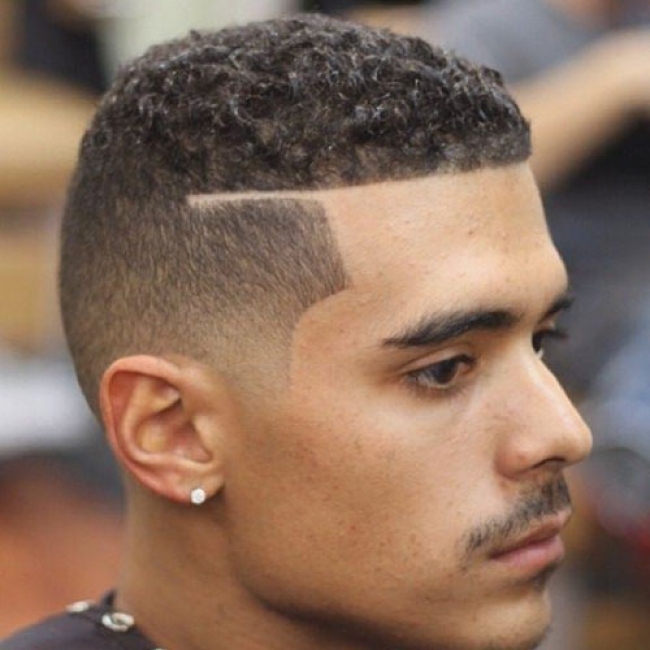 4. Crop haircut
Are you a short-hair fan? This type of haircuts will also be in vogue, who could have thought. Although long fringes don't go anywhere, short hair definitely looks better with blunt-cut ones. Likewise, you may combine it with skin fade.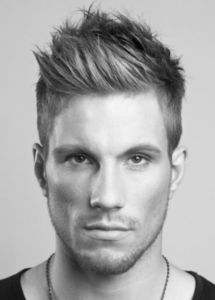 5. Spikes
Spiky haircuts can be as versatile as only you can imagine. Mess and volume are back in 2017 – especially if you've got thick hair. And if you have a widow's peak or a combover haircut, spikes will look nice on your head as well. Keep them soft or angled using different hair products!
Do your hair and succeed in love in 2017!
Much to our excitement, the fashion trends of the new season praise natural beauty. Yet we don't mean you should forget about self-care including your precious head hair. Apart from making you look better, a well-chosen hairstyle upgrades your self-confidence – a must-have quality to take your dating life to another level. Since functionality is the motto of 2017, we gathered quite simple and handy tips above. Hence you can get ready for the upcoming challenges without investing too much. Wouldn't you agree that's truly splendid? Let your star shine forever!