Content:
According to statistics, more than 70% of men feel awkward when trying to get acquainted with a girl in real life. Most of them just do not know what to do, and they are stumped at the first attempt to introduce themselves. Besides, there are those who do not want to meet in the inappropriate places and those who pretend to be someone else at the first meeting, creating certain difficulties in further communication. Online dating is a perfect option and a real way out for such people. Surely, you have heard more than once that someone met a girl with a help of the dating app. If you don't want to spend months on the unsuccessful search, consider online dating profile tips to get the most out of the dating process. Men who ignore the established rules of creating an online dating profile minimize their chances of finding the right partner. If you have no ideas about how the best online dating profile for men should look like, just pay attention to the following moments and choose the most suitable things.
How to create an interesting online dating profile?
Your dating profile is like your clothes, it can attract or be off-putting, and it is extremely important to make it look like a shop window for shopaholics. You shouldn't give the attractive strangers the slightest chance to get past your account. So, how to write a dating profile to attract the maximum number of users?
Check it for mistakes
When you open someone's profile for the first time, a big number of grammar mistakes can do a disservice. You know, even the cleverest people make mistakes from time to time, so you should always check what you have written. Worthy women will not pay attention to men who make three spelling mistakes in one word. You can hide your poor knowledge of the grammar rules in everyday life, but your profile will serve as a magnifying glass, demonstrating your literacy rate. So, install a grammar checking extension, try to get your ducks in a row and re-read everything once more.
Find your best photos or make new ones
A right photo is one of the most important things because many people judge books by their covers. A stranger gets the first impression when looking at the photos in the profile. The more attractive they are, the more responses you will get. Creating a big gallery is optional, but one photo is not enough as well. Choose photos in which you affably look directly into the lens, that is, make eye contact with a potential partner. This immediately creates an atmosphere of trust and friendliness.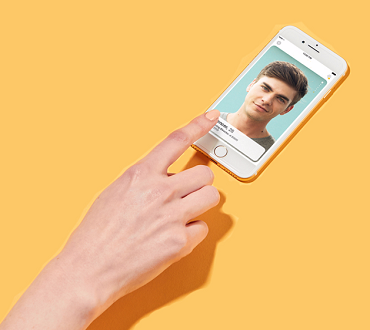 You should find at least one photo in which you don't have a gloomy face or wear dark glasses. A common mistake is to choose a group photo as the user pic. You don't need a support group on the dating site, so give people an opportunity to get a good look at you.
Make it specific and brief
Some people tend to write too much about their personality, going into unnecessary details. However, according to statistics, five of the eight people don't want to read long questionnaires and prefer to look for someone else. As they say, "Brevity the soul of wit." Imagine that, having met in a bar or club, you have a couple of minutes to tell the most important information about yourself to generate interest or draw the attention of a beautiful woman. You should keep going with this line, filling in your profile. Even if you are a real guru in some field of activity, you shouldn't saddle your potential partners with the smallest subtleties of your job or hobby. Otherwise, you can create the impression of a dull beggar or odd fish.
Make it funny and catchy
Focus only on the positive sides of your personality and life in general. Your profile should be funny and creative, otherwise, you will make a repulsive impression. It is better to write about your favorite activities or fun occasions, but try not to overdo, considering the previous item. In addition, if you want to make your profile catchy, you can use a quote from a favorite movie, a novel, or just a funny expression. The main thing is not to use cliché, vulgarity and obscene words. You shouldn't forget about moderation in the jokes and adhere to politely playful tone. Don't overuse emoji, exclamation mark, interrogative expressions as well as caps lock key. Avoid ambiguities or hidden hints if you don't want to face misunderstanding. Most people are looking for someone who will make them laugh. So, show that you have a sense of humor. If you make someone smile, this is a great chance to start dating.
Try not to write about sex in it
If you are searching for a long-term relationship, then you shouldn't write about your sexual preferences in the first line. Otherwise, you will fail because such things will scare off almost all worthy women and draw the attention of those who are looking for a one-night stand. The same applies to the intimate details of your body, so any mention of hairiness, scars, the size of your penis as well as your favorite sex positions should be better omitted. This is too private information, and you should share it only in person.
Besides, do not show off your sexual experience, communicating in the private chat for the first time. At the beginning of the acquaintance, it is worthwhile to postpone the intimate details for later.
Write something interesting about you
When you write a story of your life, do not turn it into a dry autobiography, as when applying for a job. Write vividly, using analogies, interesting turn of phrase and self-irony. Do not be afraid to inform users about your shortcomings and weaknesses, but do that interesting and bright, and only in a positive way. Be brief in describing your merits. Of course, you can talk about yourself endlessly, but it should be much better if you write some interesting facts about your biography. Applying the above-mentioned items, you will be able to create one of the dating profile examples for men.
Online dating profile tips
An interesting profile is a key to successful online dating with wonderful women. It does not matter what you aim at, whether it is about flirting, friendship or the search for a life partner. In any of these cases, you should attract the maximum number of potential partners. However, popularity does not come easy.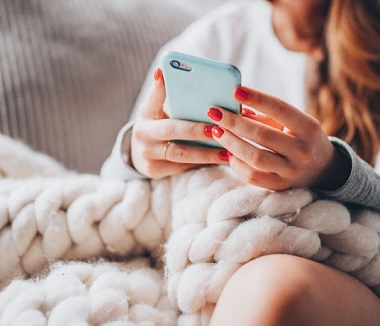 This task becomes even more complicated, given the fact that your profile should not look like a commercial "product," but should be as natural as possible. Here are several useful tips, which can come in handy.
Don't mention your ex
Don't talk about the negative experience of past family life. No matter what an awful person your ex-girlfriend is, to complain about her on the dating site is the worst thing you can think of. A few discreet references to the fact of living together will be enough.
Don't make disparaging remarks about online dating
Phrases like, "I don't know why I've come here" will push all adequate ladies away. It is unlikely that any of them will like your contempt for the method of offered communication. It will be especially unpleasant for people who put high hopes on dating sites.
Do not pretend to be more educated or more experienced in anything
Note that you can easily get into a mess by posing as a specialist in jurisprudence or medicine if you are unable to correctly interpret elementary terms. Such tricks will create not the most favorable impression and will fundamentally kill the trust in communication.
Don't communicate in a derogatory manner
Arrogant and condescending statements about the appearance, interests or abilities of a possible partner are a taboo. You should better smooth the uncomfortable moments in a conversation with jokes or honestly tell about your unwillingness to discuss certain topics.
Do not be mute
The phrase like, "I will tell everything in person," which you have left in all the sections of the questionnaire, will force users to pass by such a profile. Even if you don't want to be frank with strangers, you should slightly open up your life.
Don't set a higher bar
Who does not want to start dating the Miss Universe with a million fortune? Everyone wants. However, you should give others a chance as well. Do not make huge lists of mandatory qualities, especially if you have almost nothing to offer.
Do not lie
If you want to find a partner for a non-committed relationship, it is better to provide this information immediately. The more honestly you behave with other people, the higher the probability of finding your soulmate and avoiding disappointment is.
Do not use old photos
It doesn't matter how great they are. A fresh young face might look more attractive, but, anyway, the moment of truth will come when you meet. Your present appearance may become the root cause of their disappointment and bewilderment.
Regularly update your profile
Update your profile according to your own schedule, or when any significant events occur in your life. Over time, you will see that this tactic is fruitful.
Write everything clear
Do not write that you like to do sports or travel. Write specifically what you like to do, for example, to play guitar on Thursdays, or describe your best journey. When you add some details, you give life to the account, making it one of the dating profile examples.
Dating profile examples for men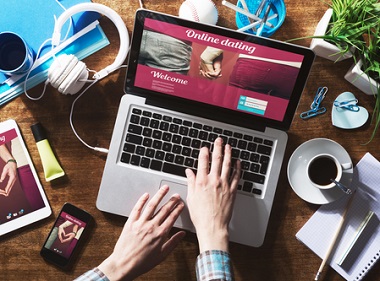 You can find a big number of examples of man profile on the Internet, the only thing you need to do is to type the keywords into the search bar. Here are several examples, which can draw the attention of charming women.
33 years old. Lawyer. Settled in Florida
I'm an indoor guy who, nonetheless, adores morning jogging and travels to Europe. I prefer hanging out at home with a glass of good wine and an interesting book after a hard day. I'm looking for a woman who will share my lifestyle and keep my company.
29 years old. Photographer from LA
I am looking for my muse who will share my passion. I'm a hopeless romantic and will try to do my best to make my partner happy. A big portion of my earnings is spent on food products since I adore cooking. Usually, I spend my weekends hanging out with my friends or watching good movies, visiting art galleries or new places. Besides, I'm a dog lover, and I have two very friendly King Charles spaniels.
Best online dating profile for men
The profile on dating sites is specifically designed for singles and contains questions, which can help make the first impression, depending on the initial purpose. All people have different requirements for their future partners, starting with their favorite way to spend their free time and to tastes in food.
If you consider all the mentioned tips and avoid common mistakes, you will have good chances to make interesting friends and meet the right person. Ideally, your profile should reflect your inner world. When you fill your profile with interesting information, it encourages others to get to know you better.