Do you know that according to statistics, one couple in six started their relationship online? This is quite exhilarating, isn't it? It gives you hope that you can be among those lucky ones who met their fate through successful online dating. We mentioned luck not accidentally. When it comes to attraction, chemistry, and romance, laws and regularities take a back seat. If you're lucky enough, you approach the right girl and she appears to be your soul mate. If not, you get rejected. However, we are not inclined to support this theory. Instead of blaming everything on bad luck, you should determine what prevents you from getting responses from the women you contact. Many men get disappointed by the fact that they are rejected very often and, in the long run, give up on online dating. But what if we say all you need to do to attract women to your online personality is to make some changes to your profile?
The Three Whales of Online Dating
The first thing that you do when you register at a dating site is create a profile. Unlike women who take this step with all seriousness, men often overlook it. And they face the music when women ignore their messages. If you want to achieve online dating success, you must create a good profile. The possibility to get to know a person, at least roughly, by having their profile at hand is one of the perks of online acquaintances. Some people choose this very way of meeting potential partners because of its convenience and openness. When you contact a woman inviting her to chat, the first thing she'll do is check out your profile. She doesn't want to waste her time with the man who doesn't attract her or whose aim on this site doesn't coincide with hers. If the fields in your profile information are blank, she may get suspicious or think you're too lazy to upload several photos and write at least a few words about your personality. Another reason for her rejection could be your unimpressive initial message. So we've just mentioned in passing the most common mistakes that ruin your online dating experience. Those are the absence of/inappropriate photos, poor profile writing, and uncatchy/boring messages.
So we've come to the "ingredients", or rather foundations, of your success in online dating. They are information, photos, and communication.
Profile Information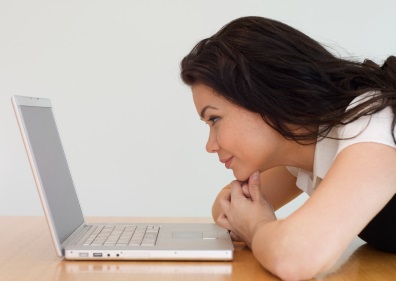 Usually, apart from filling in the fields with required essential information, you are asked to give a brief description of your personality. This is where your writing skills will come in handy. How to write a successful online dating profile? The very first sentence of your description should grab women's attention. A good idea is to write several adjectives that describe your personality in the most prominent way. The key word here is 'several'. People get tired of reading long lists, so keep it in mind. Very often, it's quite difficult to find a few characteristics that will reflect what kind of person you are. If you have troubles with it, ask your friends what traits of your character they consider the most vivid and important.
Dedicate the next part of your self-description to your interests and dreams/plans. If your job is your main passion, write about it a bit, but try to focus on other things that you like outside your work. The things you are passionate about can tell much about your personality. That's why women look for this information in men's profiles. By the way, a man with a hobby looks more interesting in women's eyes. If you have different hobbies, for example, you're fond of reading or walking alone and you like traveling and some sports, write about more 'social' hobbies rather than those that describe you as an introverted person.
In the end, you should point out your aim. Why are you here? Perhaps, you're looking for a life partner, or, maybe, you just want to chat with women casually. It's important to state your purpose clearly so that women know at once whether your aims coincide.
Photos
A picture is worth a thousand words. This is probably the motto of online dating. Photoless profiles look impersonal and suspicious. A rare woman would reply to the message received from a "faceless" man. Approaching girls online, aka sending them messages, is very much like chatting them up on the street or in a club. Before you say your pickup line, a girl has an opportunity to check you out and get a general impression of you. The sequence is a bit different within the framework of online dating, but in any case, it's clear that a woman is interested in how you look.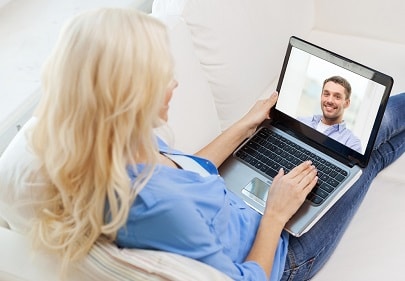 Your photos, if chosen properly, can tell much about you and your life and make a certain impression on the viewer. First, you need to select a picture for your main photo. There certain requirements for it. It should not be a group photo. How are women supposed to guess where you are in the picture? Also, make sure you upload the photo in which you don't wear sunglasses – women want to see your eyes. According to dating experts, winter pictures are less attractive than the ones taken in the summer. And, most importantly, your profile photo, as well as gallery photos, should be of a good quality. Blurry images are never attractive. Upload diverse photos that will demonstrate different aspects of your life. Make sure you have three categories of photos in your album: you involved in your hobby, you together with your friends, and you traveling. It's recommended to avoid uploading those photos in which you're holding drinks – those are off-putting.
Communication
Your profile is kind of business card that gives people general information about your personality and helps understand who you are and what you want. After you created a good online image, you should live up to it in practice. Your initial message is extremely important because it's your online pickup line. A mere hello is not enough. You see, competition is pretty high on dating sites, so if you want to be competitive, you should stand out. Women get many emails daily but they respond only to those that get them interested. A complete and quality profile and a catchy first message are the keys to successful online dating stories.
Humor has proved to be the best tool in attracting women's attention. It guarantees you almost 100% replied messages. Women can't resist the charm of men with a good sense of humor. This is a sign of good communication skills, and women like when a man can make a conversation and make it engaging. Your main task is to strike up a conversation and then to keep the dialog going. There are certain topics that are appropriate for initial chats and the ones you may touch upon later when you get to know each other pretty well.
As you can see, the recipe for how to be successful at online dating is quite simple. Everything depends on you. The creation of a good profile can take some time, but it will certainly pay off.
Biggest Mistakes in Online Dating
The main reason why online dating fails is that men keep ignoring online dating rules and hope to get the maximum making minimal efforts. Some of them just don't know the rules of online dating and their ignorance stands in their way of their progress. The best way to avoid online dating mistakes is to learn from other people's failures. Here are the most frequent mistakes men make so that their online dating fails. Be aware of and never repeat the following.
1. Self-advertizing.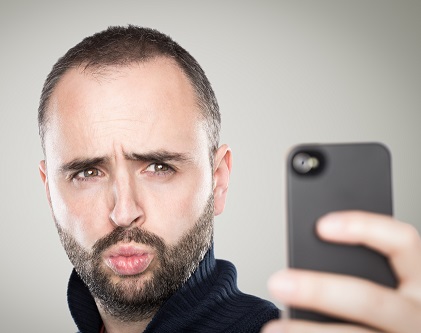 Some men get overly confident online and they let themselves boast a bit or sometimes a lot. When you're trying to pick up the right adjectives to describe yourself, don't write things like "I'm one of a kind" or "I'm a dream man". Women will only laugh or smile ironically at the pompous statements like these. Remember, there are certain qualities you shouldn't write about but demonstrate while communicating.
2. Justifying your online presence.
Although online dating is a usual thing today, some still follow an old prejudice that it's for desperate people who are not able to find a partner in real life. With that in mind, some men think it's necessary to explain why they are here. Lame phrases like "I registered here only out of curiosity" or "I've never thought I would try online dating" will turn women off or, even worse, make them feel guilty for their presence on a site.
3. Being negative.
Writing your dating profile, be on a positive wave. Words have a great power and you should use them to your advantage. You need to create a positive image, so avoid the particle "not". Instead of listing the things you don't like, focus on the stuff that inspires you and makes you happy.
4. Listing the requirements for a potential partner.
If you want to repel women from your profile, just list all the qualities you expect your partner to have. Bet she'll get sick after the sixth item on the list. It's okay to have certain requirements for your soul mate, some preferences in appearance and character etc. But if you list everything in your profile, you'll come across as picky.
5. Misrepresenting yourself.
It's natural that we want to seem better than we really are. But when you're trying to find a life partner, there is no point in little lies or embellishment. There is a huge temptation to upload your photo taken 10 years ago in which you are young and beautiful, but you shouldn't do it. Let other people see you real. Upload your best recent photos.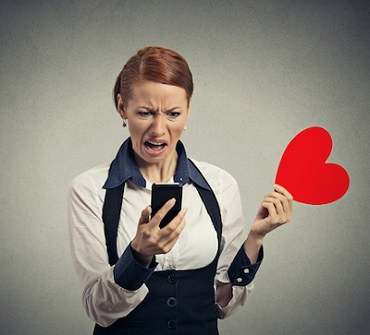 6. Writing generic messages.
It's clear that you'll contact many women but this is not a good excuse to send one and same initial email to every woman. An individual approach has always been effective in every sphere. If you start with a compliment, come up with the one that will be appropriate for a particular woman.
7. Not reading women's profiles.
Women get meticulous when it comes to finding a potential partner. That is why they take creating an online dating profile seriously. They carefully fill in the required fields and write interesting descriptions. Before contacting a woman that caught your eye, read her profile information. This will help you understand whether it's worth contacting her and also give you some clues about her personality. Using that information, you can write a catchy initial letter, come up with a question or compliment, understand whether you should be more serious or more humorous in your style of communication.
Summing Up: Online Dating Actually Can Work for You
The article is based on the experience of many guys who were that close to delete their accounts because they got zero response from women. Some of them really quit online dating. In fact, successful dating is not unattainable. It's like a game: before you start, you should learn the rules. Those who ignore the rules hardly ever win. Now that you know the most widespread mistakes guys make in the course of their online dating, you can draw the conclusions and avoid those communication mistakes and blunders in your profile or remove them immediately.