Do you know what most families with kids do when they get together? Nothing special. They're busy either with household chores or their gadgets. And that's why fond memories of family leisure are such a rarity nowadays. But it's a family that plays a huge role in the development of the child as a person. Of course, finding new things to do with kids at home is up to parents. It's their responsibility to teach their beloved kids to have fun with benefits.
Family activities are a unique chance for you to get to know your children, hear, and, most importantly, understand them. We have collected a few ideas on how to have a great time together with your loved ones and diversify family leisure at home with children of different ages.
Staying Home Together with Kids: How to Make It Right
We easily cope with everyday family-related tasks for one simple reason – they need to be done. Take the kids to school, do homework with them, feed them, put them to sleep – we do these things almost automatically. But as soon as it comes to organizing leisure for the little ones, we fall into a stupor.
For the child to feel part of a harmonious family, they must spend one or two hours a day with their parents. Joint games, chatting over dinner, sport, tickling, and other fun family activities allow the child to feel a close relationship with their family as well as an all-consuming love for parents. Of course, this cannot but affect the strengthening of family relations, values, ​​and traditions.
Unfortunately, with the development of progress, the leisure of modern families has become poorer than ever. TV, video games, and the Internet are the most popular entertainments we generously reward our children with. We impoverish both the life and consciousness of our kids, condemning them to an empty and miserable childhood.
How to get out of this vicious circle and teach children to be active, happy, and healthy? The best way is to make it a rule to spend at least an hour with your kid every day. Children, by their nature, are very fond of doing something with adults, especially if it's an active sport where the child can compete with you. Besides, bike riding is a powerful psychological discharge both for children and adults that perfectly eliminates negative emotions, fights bad mood.
An alternative to sports recreation can be intellectual relaxation. Games of chess, checkers, Monopoly, cards, puzzles, crosswords, or even Sudoku can turn into a favorite pastime for children if the whole family is involved. Joint games not only bring together all family members but also turn into a family tradition, remaining in the person's memory for years.
Family Activities at Home
A joint pastime contributes to a real friendship between parents and kids. Properly and interestingly organized leisure is vivid and memorable. You probably know from experience that happy childhood moments stay with you for a lifetime. So why don't you brighten up your routine with these fun activities to do with the family?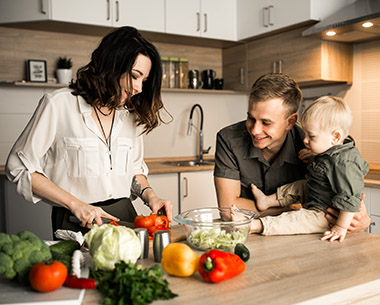 Puzzles and board games
Gathering with the whole family and playing board games – what can be better than that? Monopoly, Twister, or guessing games – this is just a small list of fun time killers. If you have some spare time, feel free to go further and put together a huge puzzle of 500 or more pieces. Sit at the table with some complex puzzle, discuss how the day went, and listen to your kids' stories from school. Such moments develop imagination and memory, and apart from that, puzzles train fine motor skills.
Make a time capsule
Gather some small trinkets your family's life: photos, newspaper clippings, candy wrappers, etc. Let the kids write a letter to their future selves. Close it all in a sealed jar and hide it in the garden or somewhere at home. Agree in advance on when to open the capsule. This is one of the best family activities for preschoolers because it's so interesting to take a look back at your life when you're already a grown-up.
Get creative
Or maybe you want to leave more material evidence of your family activities for future generations? A collage fits perfectly for this. It doesn't require outstanding artistic abilities, and every family member can take part in its creation. To get started, prepare the materials you may need while working: a large sheet of paper, old magazines with high-quality pictures or photographs, glue, scissors, some stickers, threads, toothpicks, and whatnot. Now choose together the theme of your future work.
Building buildings here
Among all free things to do with kids, this one is more boy oriented. It's always necessary to support a child in its artistic endeavors. The craving for creativity is a powerful motivation for building castles from designer elements, pillows, blankets, and bedspreads. But you can always go further and make a bird feeder or something more elaborate. For the young builder, a joint construction project with its parents will certainly be instructive because, in the process, they not only learn something new but also receive great joy from communicating with their parents.
How about cooking?
Remember how you, as a kid, helped your mom make some culinary masterpiece? Each had their own area of ​​responsibility, and the end result was perfect. You can pick something as simple as cookies and involve your whole family: someone rolls out the dough while others use the cookie cutters to cut out the cookies.
Family Bonding Activities
A joyful and pleasant atmosphere in the family is the basis for harmony in life. However, relations within the family are often dynamic, and you need to constantly work on them. This is a tough task, but fortunately, it's insanely pleasant and exciting!
Make a family tree
Do your kids know their grandparents well? And what about their great-grandmas and great-grandpas? To keep the memory alive, draw a family genealogical tree and spice it up with photos and additional info about each member.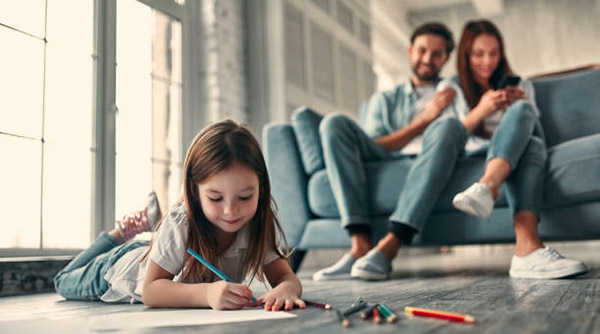 Start a home theater
Looking for some fun things to do with kids today? Why not try your hand at acting? The more children in your family, the better. This can be a puppet theater, with characters on sticks, or a full-fledged performance about the difficult fate of Cinderella. The preparation process itself can be very bonding if each family member has their own role. You can go even further and shoot the production on video?
Pages of memory
Surely everyone has childhood memories that are especially dear to them. Share yours with your loved ones! Tell them how you loved to play hide and seek in the attic, were scared of a neighbor's dog, or played detective at an abandoned wasteland when your mom strictly forbade you to go there. Tell which of the friends you valued the most and which song you liked in high school. Try to remember who your first teacher was and how delicious were granny's pancakes. Such emotional memories are especially important in families with children under 8 years since at this age, kids realize that their parents aren't gods but ordinary people, with their sympathies, passions, and secrets. This will allow the child's psyche to move to a new level of attachment, strengthening intra-family ties.
Sincere communication
Arrange a friendly chat with your kids. Share your feelings and emotions with them, and let them share theirs. Tell each other about your dreams and what you'd like to do next year. Write down all desires and ideas you'd like to realize. You can make a collage of these desires and ideas and hang it in a prominent place. This will strengthen the relationship with your kids, and perhaps you'll learn their biggest secrets from these conversations.
Play reporters
Help your kid make a report on your family's life and interview mom, dad, or cat. And you can take some funny pictures, come up with signatures for them, or write entire articles and release a home newspaper.
Family Outdoor Activities
Leisure isn't only home gatherings and games. There's a lot of entertainment for the whole family outside. Just choose the right one.
Pool or water park
Almost every city has a pool. And, as you know, swimming strengthens the muscle corset, boosts immunity, and heals the nervous and cardiovascular systems. Besides, swimming makes you fit, which is a huge plus. Should we say that kids absolutely love pools?
Go camping
There are so many fun things to do with kids that it's hard to pick one. It can be a trip to the forest with a picnic and a barbecue or a road adventure. Let each member take turns choosing a direction and see where you'll end up. The children will love it!
Visit an exhibition, quest, or workshop
Weekends can be not only interesting but also informative if you go to a museum or gallery. All kinds of parenting classes are becoming increasingly popular: you can learn how to cook pizza or chocolates, make a toy, or take a painting lesson – and all this in one day. Surf the Web – there's surely an event that you can visit with your kids like some fascinating quest in a museum.
Have a picnic in the park
What could be better than lying on the grass, breathing in the fresh air, and basking in the warm rays? Sunbathing benefits everyone, regardless of age. You can have a picnic in the backyard or go to the city park, riverbank, or the nearest forest. Bring delicious treats along with the ball and Frisbee.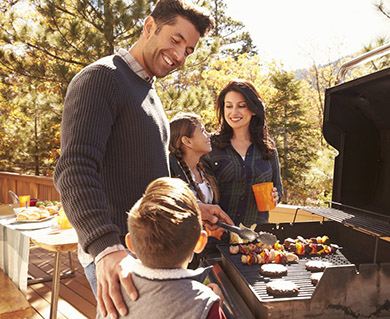 Make and fly a kite
Let's combine outdoor and indoor family activities. If you have at least basic knowledge in handcrafting, make a kite with your kids. You're responsible for the technical part, and the children can decorate the kite. Pick a sunny and windy day and take it to the skies.
Family Activities for Toddlers
Coming up with ideas for activities, start from the child's interests and their physical development. What suits an active kid won't work for a quiet one. Here are some great family home evening activities for the littlest ones.
Arrange a competition
At this age, kids love to compete. Choose a couple of simple games. For example, scatter vegetables or toys, and whoever collects them faster in a basket wins. You can also find out who jumps higher or throws a balloon further. Arrange an obstacle course from the chairs to crawl under them.
Play interactive learning games
There are many educational interactive games for smartphones and tablets. This is when virtual reality is transferred from books and brochures to gadgets. Kids are delighted with them.
Encourage creativity
Drawing, modeling, paper cutting stimulates the child to creative thinking. Kids love to fantasize and transfer their visions to paper. You can make crafts from leaves or cereals with your children. Simple and cheap family activities like this one turn out to be the most entertaining.
Lego building
A great way to keep a 3-year-old child busy is to give it a Lego kit. A lot of parents complain that their kids don't like those, but this is actually not the case. All three-year-old kids like to play with construction kits; just not all of them know how to do it. You need to show the child a few ideas and the principle of action, and then you'll be surprised how much this activity can captivate the three-year-old. Give it a task – for example, to build furniture for toy animals or dolls or a garage for a car. Children will complete the task with pleasure and receive a lot of positive emotions.
Search for correct letters
Finding letters is a very good idea for the game, regardless of what level of development the kid is at. What you need for the game is a piece of paper, a pencil, or felt-tip pen and game cards with the alphabet. You draw various letters of the alphabet in random order and let the kid search among the cards for the matching ones. Don't forget to praise the little one or clever for every achievement!
Use this time to bond with your family
Evenings spent together will be remembered forever. The feeling of a close-knit family provides inspiration in difficult life situations. Family activities can and should be fun! If you have kids, please them with colorful games, real puppet theaters, and all kinds of entertainment. Kids will certainly like it. Older children will be interested in assembling puzzles. And if you want to significantly diversify the evening, make it more dynamic and fill it with laughter, you definitely need a fun board game!