Everyone dreams about a healthy and harmonious relationship with a loving partner. Those who feel unhappy and unfulfilled in their relationships are usually the victims of their own or their partners' poisonous behavior. Very often, partners ruin their relationships without even realizing it. The way partners treat each other determines the future success of their couple. If there are mutual understanding, trust, and supportiveness, their relationship will flourish.
However, if there are suspicion, jealousy, and possessiveness from one side or from both sides, this will gradually destroy their relationship. If you want your partnership to be successful, you should be aware of the toxic behaviors that undermine it.
Toxic Relationships
What is a toxic relationship? Let's figure out its essence. In a nutshell, this is a kind of relationship in which you don't feel totally happy and feel better when your partner is not around. It brings you a lot of pain but you choose to save it rather than end it because you've invested much in its development. This is one of the reasons why people tolerate toxic partners.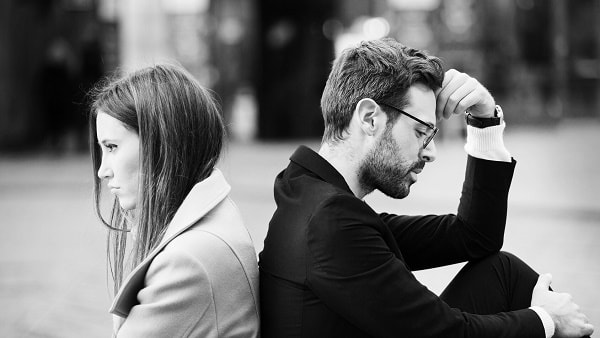 Another reason for not letting go of toxic relationships is the idea that the relationships are not always a bed of roses. Yes, there is room for sacrifice and patience, and you should turn a blind eye to many things because nothing is perfect.
However, there is a limit to everything. You deserve a healthy relationship that gives you wings, not the one that makes you miserable.
But what if it's you who is poisoning your relationship? You might do certain things that spoil the atmosphere in your couple without even realizing it. Here is a list of signs of a toxic partner and poisonous behaviors to help you understand your relationship better.
Frequent fights and scenes. Unlike regular arguments most couples have from time to time, the toxic ones are more frequent and have another nature. A conflict is caused not by the clash of interests and the desire to find a solution. The aim of the fight is the fight itself. Consequently, there are no improvements. This kind of "interaction" results in psychological exhaustion, the feeling of emptiness and tiredness. A toxic partner ignores the other partner's worries and emotions depriving both of the possibility to discuss the existing problems.
Humiliation and derision. If one partner constantly underestimates and finds faults with the other partner, sooner or later, the underestimated partner will start noticing those flaws and it will hurt his or her self-esteem, self-perception and affect the quality of life. It's extremely important to reassess periodically the influence of your partner on your self-sentiment, personal and professional development, and overall progress. Does your partner support your endeavors or aspirations deliberately discourage and make fun of you?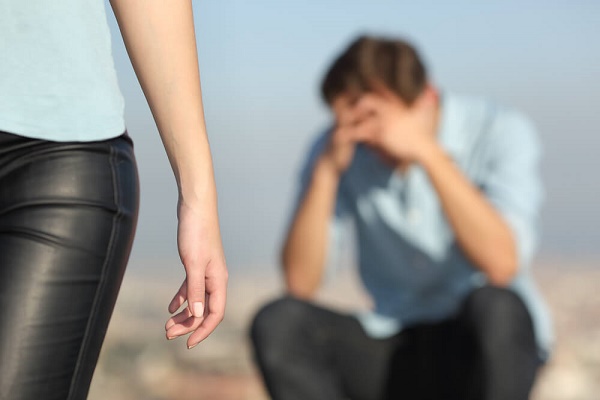 Manipulation and control. The desire to have a total control over the other partner is also among the signs of a toxic relationship.
The toxic partner usually feels the fear of the other partner to be abandoned. It causes the manipulative behavior. It is the fear of breakup that makes people stay in the uncomfortable and poisonous relationships. The fear of becoming lonely, rejected, and dispensable. It should be mentioned, that the manipulator usually has a low self-esteem and is afraid of being abandoned too. This fear causes jealousy and the overwhelming desire to be in control of the other partner. His or her control spreads not only to the personal space but also to the personal progress of their partners.
Jealousy. Jealousy is another toxic behavior. It's normal to be jealous because it shows you care. At the same time, jealousy may indicate a lack of trust between partners. As a rule, jealousy stems from possessiveness. Thinking that your partner is your possession is completely wrong. You are two independent personalities that decided to be romantic partners. There are should be mutual respect in your couple. If your partner is overly jealous, try to be more open and eliminate all the things that might cause his or her jealousy.
Competition. While in a healthy relationship partners can be genuinely happy for each other's victories and accomplishments, in a toxic relationship, partner's achievements are met with criticism, envy, or discontent. Partners compete with one another perceiving each other as rivals. The less successful partner tries to boost his or her self-esteem at the expense of shaking the other partner's confidence.
Attempts to change the partner. Accepting your partner for who they are is a key to a successful relationship. Starting a relationship with a person whom you want to change later, you wittingly doom it to failure. People rarely change especially if they are forced to. Gently pointing at your partner's bad habit is one thing but openly demanding to change their views or imposing your preferences, you'll only poison your partner's life and turn your partner against you.
Keeping things to yourself. If partners don't share their worries and problems with each other, there are several reasons for that. Usually, the major reason is a lack of trust. A person is afraid to open up to the partner because of the fear not to be understood. Also, emotional unavailability can be to blame. It hurts very much to see your partner down in the dumps and have no clue about the cause of his or her anxiety. The wall built by that uncertainty has a toxic influence on the relationships. Partners should vocalize their worries and be sure to get support
from their loved ones.
How to Have a Successful Relationship
If you want your relationship to grow and thrive, rule number one for is to eliminate a poisonous behavior from the equation. Once diagnosed, toxic behavior relationships should be cured. Otherwise, they will gradually self-destruct.
CasanovaStyle shares some essential tips on how to make up for toxic behavior and develop a successful relationship.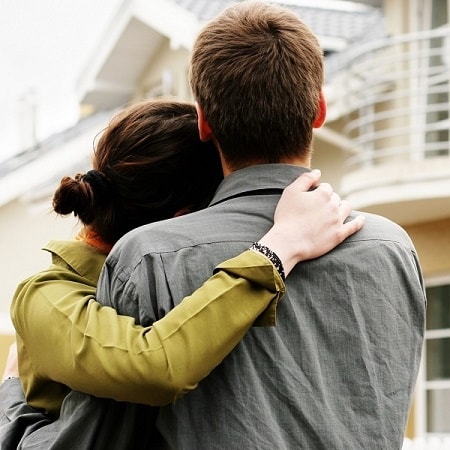 Say "I love" often. Of course, the way you treat your partner should speak about your feelings louder than words. However, it's important to pronounce those simple words to your partner. Women love with their ears – Casanova won't stop reminding you about it.
Appreciate your beloved. Your woman wants to know what you like about her and what makes you proud of her. Compliment her on her appearance regularly, say what you admire about her character, and praise her for small and big accomplishments.
Share your passions. Apart from having your own hobbies and interests, it's important to experience each other's passions. Being involved in what excites your partner is important to build a stronger connection.
Be open. Your partner can't read your mind, so don't make her get lost in conjectures as to who or what flagged your spirits.
Be supportive. Your woman wants you to be there when she needs you. Women are very sensitive, so comfort her if something unpleasant happens in her life.
Respect your partner. Respect her as a personality and as a woman who makes your life better. Be grateful for her efforts and show your appreciation.