It is easier to be a shy girl than a shy guy because men are still supposed to take the leadership when it comes to wooing. However, female timidity exacerbates all the difficulties for you. It is clear that you can't deal with such women in a way you deal with bold ones. So, in this article, I won't provide dating tips for shy girls. I will give instructions to gentlemen who wish to attract their humble matches.
Why are some girls shy?
Shyness is not a bad feature of one's character. It is just a normal human quality that can be inborn or developed as the consequence of certain events in life.
For example, people who didn't get enough endorsement from their parents tend to have complexes in their adulthood. This also happens with women whose relatives were too strict towards them. Regardless of how bright and gifted they are, they remain insecure about themselves. So, a shy girl dating the man of her dreams seeks his approval she didn't receive in her family.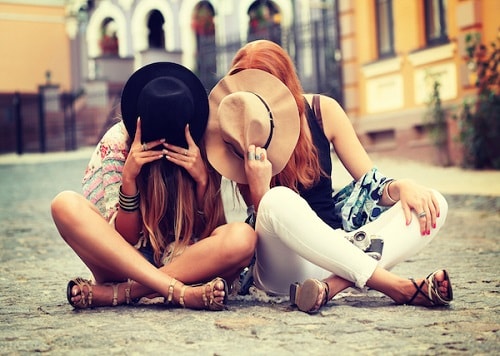 Some ladies become uncertain about their worth because of the past psychological traumas. A girl who has been through a harsh breakup or divorce might lose her confidence. Pain caused by guys with unfair intentions doesn't go away immediately – it continues eating a girl from the inside. It makes her doubt her own sexuality and attractiveness.
Dating a shy woman makes you kinda therapist: you need to repeatedly assure her of something. And this is not a lengthy undertaking if you really meet a special female creature. Indeed, timid people often possess many hidden gems. I just mean you should make certain efforts to win her heart and help her open her soul to the world. Let's now switch to instructions on how to date a shy girl!
How to have a relationship with a shy girl
1. Even if you are shy, it is your job to make the first move. Yes, I've already told you that being shy is less traumatic for females than for males. The shyest girl on the Earth can feel comfortable because men will approach her on their own initiative. So, you don't need to worry about your flaws, just prove yourself as an outgoing and proactive guy. Keep in mind: other people do not think about you as deeply as you think they do. The fact that you are not very self-assured is often noticeable only for you!
2. Such girls fall for friendliness. Since shy people never feel completely secure about themselves, they always look for recognition from others. If you present yourself as a self-adoring person, a shy lady won't likely accept your wooing. You need to make her feel safe around you by being polite and welcoming. There is no need to fawn over her in the way everyone notices – she enjoys privacy. It will be good for you to communicate in a quiet corner at the beginning of the acquaintance.
3. Display confidence. This quality is vital for facilitating your love life. Strictly speaking, this is one of the key secrets of how to date a shy woman. Girls appreciate masculinity – just like guys search for femininity. A self-assured male projects masculinity. The impression others get about you is formed by your charisma. You can't show your quality if you do not believe in your own strengths. Irrespective of how timid you may be, you should make any woman see your confidence!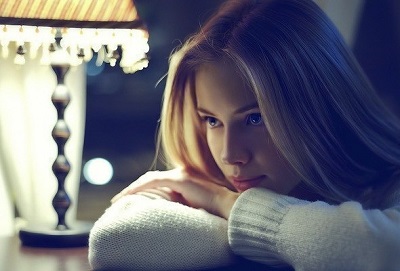 4. No need to outline her shyness! A girl you are interested in already knows about her problem too well. She doesn't enjoy being shy – this is rather her disadvantage (as she views it). If you tell her something like "Oh, you are so cute in your insecurity", she will be disappointed in herself. Wouldn't you agree this ruins the entire romantic atmosphere? You should encourage her to act. It is a simple principle that works with everyone: the less attention you pay to his/her weak points, the more efficient your interaction becomes.
5. Appreciate her personal qualities. Instead of treating her like a timid person, you should focus on her best qualities and even talk about her bravery. It is a well-known thing that shy people often underestimate themselves. Even though they are aware of their traits and talents, they nevertheless fail to completely accept it as truth. A girl like this secretly hopes to meet a man who will help strengthen her confidence. If you've really met a many-faceted individual, let her understand you value her inner world!
6. Help her speak up. Women usually wait for men to suggest topics to discuss. This especially goes for introverted women. Dating a shy girl, you will need to perform the leading role until she trusts you and gets ready for equal partnership. Asking follow-up questions is a very good technique that I strongly recommend you using in order to get to know your prospective lover. Listen to her answers carefully because they will bring you lots of valuable information to benefit from.
7. Become curious about her. How to evoke a woman's interest in you? The simplest way is to get keen on her. Dating a quiet girl might make you a little tense because she seems to be not so eager to communicate. Yet I must assure you it is a normal part of wooing such a lady. Keep it all light and transparent – behave in your casual manner. Just remember to be emphatic so she will become excited about telling her stories and thoughts.
8. Find out what you two can do jointly. The more you know about your new friend, the more trumps you hold: this enables you to work out the unique recipe for impressing her. Did she mention any places she liked to attend? Or activities that she was enthusiastic about? Or films and books that formed her worldview? All these pieces of information are critical to determine the level of your compatibility. If she loves the same things as you do, feel free to join her and expand your communication.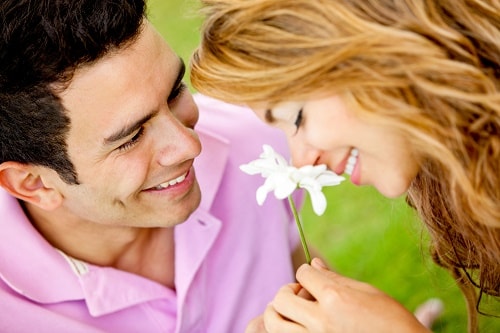 9. It is going to take some time to woo her. It is obvious that humble people are mostly oriented to constancy in relationships. An introverted lady wants to make sure you are boyfriend material. Thus, dating shy girls requires you to be patient. Let her get used to your company prior to asking her out and having a real date. Do not urge her to have sex too early – she wants to spend some "platonic" time with you.
10. Touch her heart with sincere compliments. Yes, compliments are necessary for making any girl fall for you. She seeks approval, do you remember? Do not skimp on nice phrases but avoid using hackneyed ones. If your compliments are clichéd, a girl understands that you are dishonest with her and want to just have a hookup. Those who really want to build relationships should speak from their hearts! As a rule, people know they do have something that makes them unique. Manage to praise it and your mission will be completed.
11. Avoid getting too intrusive, she needs time and space for herself. When you date a shy girl, you shouldn't pursue her 24/7. First of all, this is harmful to any romance – human beings need to live their individual lives to maintain harmony in relationships. Second, introverts love being left alone. Not always, of course, but quite often! Let her do what she wants and have your own hobbies. Every time you see each other, there will be a plenty of subjects to talk over.
What to expect from dating a shy girl?
Many guys usually confuse a well-mannered girl with a shy one. They think the time will pass, and sooner or later she will transform into a soul of a company and will be open to any of your friends and relatives to communicate and tell funny stories. It's only half of the real picture. What to expect from dating a shy girl in a real-life?
Be ready for very thoughtful and deep conversations. Shy people usually don't waste their time on shallow talks. Actually, despite their shyness, they are really good listeners, so they can always give you useful advice or the deepest thoughts at any time.
You will need a lot of patience. Nowadays, it seems that any kind of woman is open to new connections, ready to party all night and go on a spontaneous journey. But dating a shy girl is completely different. She needs to open to other people every time and you will need to deal with it. She's not an easy target, not at all, so don't rush things.
She is rather open only for serious relationships. Playing with feelings of a shy girl is a sin. They are too delicate and vulnerable, building new romantic relationships must be hard for them. If you are looking for something serious too, you will get a great partner, but be ready for a special approach.
You will need to warn your friends. Before meeting her with your friends, you will need to tell them how she feels in a new company. Also, start with smack meetings, don't arrange a triple date immediately.
She will give you all of her attention and love if you learn to give her personal space. Shy girls really need more time to be alone, and not many people can really understand it. What to expect from dating a shy girl? If you find an approach to her and take her shyness as her special trait, you won't wait long for her to respond. These women bestow their partners with attention and tenderness, and you won't change this on anything else.