As a rule, it's easier to get over a divorce than the death of the loved one. People get divorced when they are not happy in a relationship. After that, they move on and look for the right partner. Everything is different when a marriage breaks down, because one of the partners passes away. A couple may live happily and peacefully, but suddenly their love story ends sadly. The loss of the loved one causes an unimaginable bereavement. The first thought of most people who receive the status 'widowed' is: "I will never find a person like him/her." However, different people react differently to the loss of their spouses. Some go into mourning and don't even think about trying to build a relationship with somebody else. Some seek for someone who will fill in the emptiness in their life. The first scenario is typical of women, while the second is more applicable to men. Still, everything is purely individual when it comes to dealing with grief and opening up to new relationships.
Dating for Widowers and Widows: Tips and Advice
It takes a widow/widower some time to move on. There aren't universal time frames for recovering. Once you accept the fact that your late spouse is in the better place, and you are here and your life goes on, you as if open the door to a new life. It's normal to be afraid of making first steps. The most important thing is your inner incentive to become happy again. No one can protest against your decision to start meeting people and going out on dates.
Unfortunately, there are many widows and widowers of different ages. Death parts young couples as well as the experienced ones that had been together for several decades. The surviving spouses often devote their lives to their children, and then they confess they regret they didn't think about their own happiness. Children grow up and fly the nest, and a widower/widow stays alone dreaming about someone by his/her side. You should learn from other people's mistakes and regrets and let yourself love and be loved. Of course, you'll always remember your late spouse and be thankful for the years you lived together. This is how it should be. But you deserve to be loved, so whenever you are ready, get yourself into dating.
Dating for widows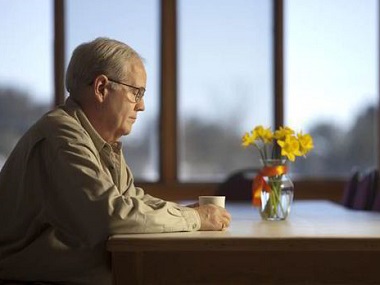 Since women have a stronger emotional connection with their spouses, the process of getting over their loss usually takes them longer than it takes men. According to psychologists, one year is an optimal period to move on after spouse's death. A person goes through five stages of grief and finally accepts the loss. Although everything depends on a particular person, it's recommended to get back to the dating scene once you move on. Moving on doesn't mean forgetting your late spouse. It means cherishing pleasant memories and letting your heart open for a new relationship. It's a big mistake to think that you'll never be happy the way you were with your late husband.
The main misconception popular among women is that a man will not want to marry a widow because this woman is said to attract misfortunes or be guilty of husband's death. It has nothing to do with a real life. Many men would be glad to have a relationship with a woman who has experienced a happy married life. If she was divorced, it would raise some questions. But since she is a widow, it means her harmonious family was ruined by the sad loss. With so many terminal diseases attacking people of different ages, she deserves sympathy, not accusations.
While young widows usually have more reasons to move on – the main being they are young and the entire life is ahead of them and they can't be alone forever – mature widows often choose to live for the sake of their children without marrying again. Dating for widows over 50 may seem inconceivable, but most mature widows who decided to live alone and refuse all men who tried to start a relationship with them eventually regret their decisions. It's very important at any age to have a dear person next to you. It's always easier to live together than on your own. But how to find a companion for life if you're a mature widow? It's not as difficult as you may think. If your children are already independent grownups, your chances increase even more. Look around, probably there are some divorced men or widowers among your circle of friends, acquaintances, or colleagues. Probably some of them have already shown some signs of romantic interest in you. It's totally up to you to decide whether you need a romantic relationship or just a good male friend.
What is important here is not to lock your heart and deliberately ignore the opposite sex because you have an inner conviction that you don't deserve to be happy again. Get rid of those poisonous thoughts and let yourself be happy. If you can't think of anyone who you'd consider as a potential partner, then online dating for widows may be just the job. It's definitely easier to take the first steps online, because it eliminates insecurity and offers more matching candidates.

Dating for widowers
There is a saying that reveals the nature of a man who lost his wife, "A widower is a man who doesn't see any flaws in his wife." The same as widows, widowers tend to idealize their late spouses. Even when they feel they got over their loss, they will subconsciously look for a woman very similar to their late wife. However, this is a mistake that men who are not completely over their late spouses make. So, single women often ask if this is a red flag that a man is widowed. Perhaps, he is just looking for a way to ease his pain or he is too picky so that women have no chances.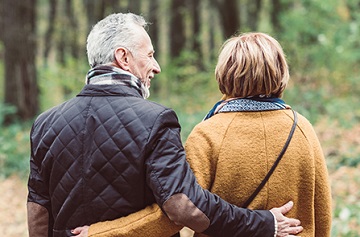 Here is a consolation for all women who fall for widowers. Dating a widower has a lot of advantages, especially if you meet at the stage when he sorted his thoughts out and turned over a page. He knows a thing or two about building and maintaining a long-term relationship. Moreover, he is missing the time when he was in a happy relationship. He wants to experience the same with a new person.
How to date a widower? First, you need to accept that there is always room for his late spouse in his heart. It doesn't mean, however, you'll have to compete for his attention and love. If he often recalls his late wife, talk about it pointing out how it makes you feel. Be careful at initial dates: if he's too focused on his late wife, it's likely that he's not over his grief. There is no point in starting a new relationship if one of the partners lives in the past. You need to be ready to support him when a sad anniversary comes. Share his grief and be understanding and supportive. Since his late wife was his family, treat her as his deceased relative. Allow him to remember her, but make sure your feelings are not hurt. One of the most important tips for dating a widower is to stop thinking you have to be like his late wife. If his decision to be with you is robust, he loves you for who you are and doesn't view you as a substitute.
Dating advice for widowers and widows
Embark on dating when your heart is healed. Starting too soon will lead to nothing. No one has the right to say when it's a good time to go find someone. You should feel it inside.
Have a good reason to date. It's important not to go to the extremes after a bitter loss. Rushing into a new relationship to distract oneself from grief or rejecting a thought of finding a new partner will do you no good. If you want to be with someone because you don't want to be lonely, rather than fill in the emptiness in your soul, it's a good reason.
Learn to deal with guilt. Even if you moved on, you may have that weird feeling of a cheater. You realize that your love story with your late spouse is over and you got your heart open for something new, but you feel it's kind of wrong. Forget it. You have the right to be happy.
Be honest but don't bother your dates. Of course, during conversations on dates, you'll mention that you're a widow/widower, but never use your companion as a shrink. It's enough for them to know that you're widowed. Change the subject and focus on your date instead.
Focus on the future. Prove to yourself and your date that your thoughts are not in the past but in the future. Talk about your plans, both nearest and long-term. Ask your companion about their dreams and hopes.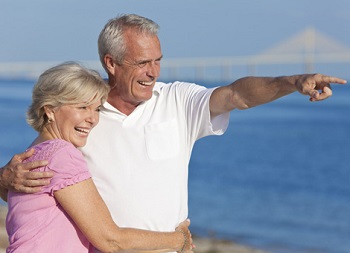 Keep it casual if you want. Your first post-loss relationship doesn't have to be serious and long-term. You can start with occasional dating just to get back on the rails.
Start online. It can be quite scary to meet new people after many years of an exclusive relationship. This is where an online dating site can become a good start. You'll meet many new people who are interested in looking for romantic matches or pen pals too.
Dating Sites for Widowers and Widows
There is a wide choice of online dating sites today. They have different target audiences, so every person can choose the site that will satisfy their needs. No wonder, there are dating sites for widows and widowers only. At the same time, regular dating websites usually have a feature of advanced search using which you can find people by their marital status. So, it's possible to meet widowed people practically on every dating site. Very often a widowed man and a widowed woman meet on a dating site and start a relationship. We made up a list of the best online dating sites for widows and widowers for your convenience.
EliteSingles.com
This is a perfect option among the dating sites for widows over 50. It's created for Canadian singles. The search of matches is based on your questionnaire and the preferences you indicate when searching for possible candidates. The site is available not only in Canada but also in the USA, the UK, Ireland, Australia, New Zealand, and South Africa.
SeniorMatch.com
This site is considered to be the best dating website for widows. It's strictly focused on mature people, mainly over 50 and not younger than 30. Depending on what kind of relationship you're interested in, the system will find you matches for a relationship, friendship, traveling, or certain activity. Also, you can find a lot of tips and date ideas in their blog.
WidowsorWidowers.com
It's free to join this dating site and the process of registration takes a few minutes. The site has been providing its services since 2004, so you can be confident in its reliability and safety. There is also an app for your smartphone to use it whenever you like.
WidowersDatingSite.com
WidowersDatingSite is a dating website for widowers and it's designed specifically for this niche. It provides online dating for widows for free. Free features are viewing profiles and flirting. Since the site is only growing, the number of users is not very high yet.
Widow.com
This is not only a dating site for widows but also a resource of useful information for the widowed. It stands out from other dating sites for widowers thanks to a separate section full of tips and motivational articles. Due to its obsolete design and rare updates, it can't be called one of the best dating websites for widows.
The loss of a loved one is painful. Only time can heal the wounds this loss leaves in your heart. Different people need different amounts of time to move on after the death of their spouses. Keep your loved one in your heart, but open it for a new person. Get back to dating as soon as you realize you don't want to be alone. Take advantage of dating sites for widows or meet new people elsewhere. Let yourself be happy.